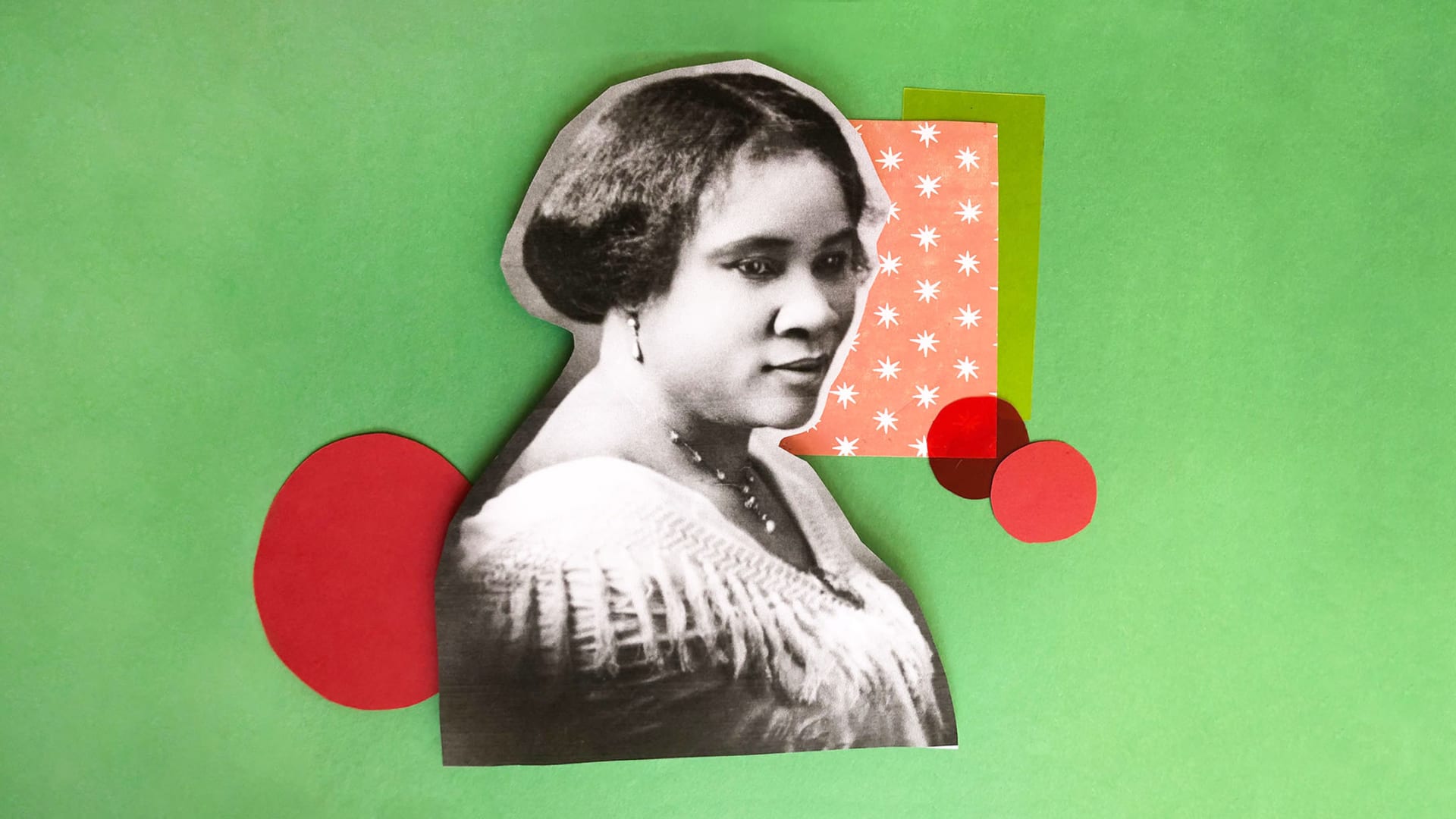 As an early pioneer in the beauty industry, Madam C.J. Walker targeted a previously untapped base of American consumer and worker. Mobilizing a network of African-American women as sales agents for her line of hair care products, Walker's sales of hair and scalp conditioners to black women was so successful that she is widely-recognized as the first self-made female millionaire in the U.S.
Walker was born Sarah Breedlove, the daughter of freed slaves in Delta, Louisiana, in 1867. She was an orphan at seven years old, married to her first husband at 14 and by the age of 20 worked in St. Louis as a laundress. With little formal education -- legislators in Louisiana refused to provide funding for schools that taught black children -- Walker was relegated to menial jobs and hard labor until her hair and scalp problems were the genesis for her own business. She began as a sales agent for Annie Malone, another black-owned beauty business, but soon launched her own line of products using a formula that she said came to her in a dream.
The line of products with names like Madam C.J. Walker's Wonderful Hair Grower, were marketed aggressively. Her newspaper salesman husband, Charles Joseph Walker (a marriage that facilitated her name change to Madam C.J. Walker) helped to guide the company's advertising in black newspapers. Many ads showed before and after images touting the products' wonders, a virtual staple of beauty ads today. Soon after moving to Denver and starting sales, Madam Walker traveled extensively in the south, visiting churches and selling products door-to-door. "More than any other single businessperson, Walker unveiled the vast economic potential of an African-American economy, even one stifled and suffocating under Jim Crow segregation," Henry Louis Gates Jr. wrote in a 1998 article in Time magazine.
She built up her network of "Walker agents" and paid them more than what the average unskilled white worker was earning at the time. The thousands of Walker agents around the country set up their own in-home beauty shops to help market products. Additionally, Walker built several beauty schools that served as training grounds for her sales agents and organized workers into a union that paid a death benefit. Her direct sales efforts continued as she traveled to the Caribbean and Central America to expand the company. Her life, as chronicled by A'Lelia Bundles, Walker's great-, great-granddaughter and author of On Her Own Ground: The Life and Times of Madam C.J. Walker, reflects a pointed tenacity. "My advice to every one expecting to go into business," said Walker, "is to hit often and hit hard; in other words, strike with all your might."
In 1910 Walker built a factory in Indianapolis, a city with multiple railroad lines that would help make her mail-order business more efficient. The company remained headquartered and owned by the Walker family or trustees of the Walker estate until 1985. The Walker name still has a presence in Indianapolis with the Madame Walker Theatre Center, a registered National Historic Landmark. While the building wasn't completed until after Madame Walker's death in 1919, it served as the home base for manufacturing the Walker line for decades. The business continues today as Madame C.J. Walker Enterprises.
Walker's sales propelled her and her family into affluence. Her only daughter grandly renovated a townhouse in Harlem, while Madam Walker built an Italian Renaissance mansion on Irvington-on-Hudson, not far from residences owned by American industrialists like John D. Rockefeller. Her wealth also led her to philanthropy. Much of her estate was left to charitable causes and Walker notably gave $5,000 to the NAACP's Anti-Lynching Campaign, a donation that was the largest gift to the organization at the time.
Updated Feb 17, 2021