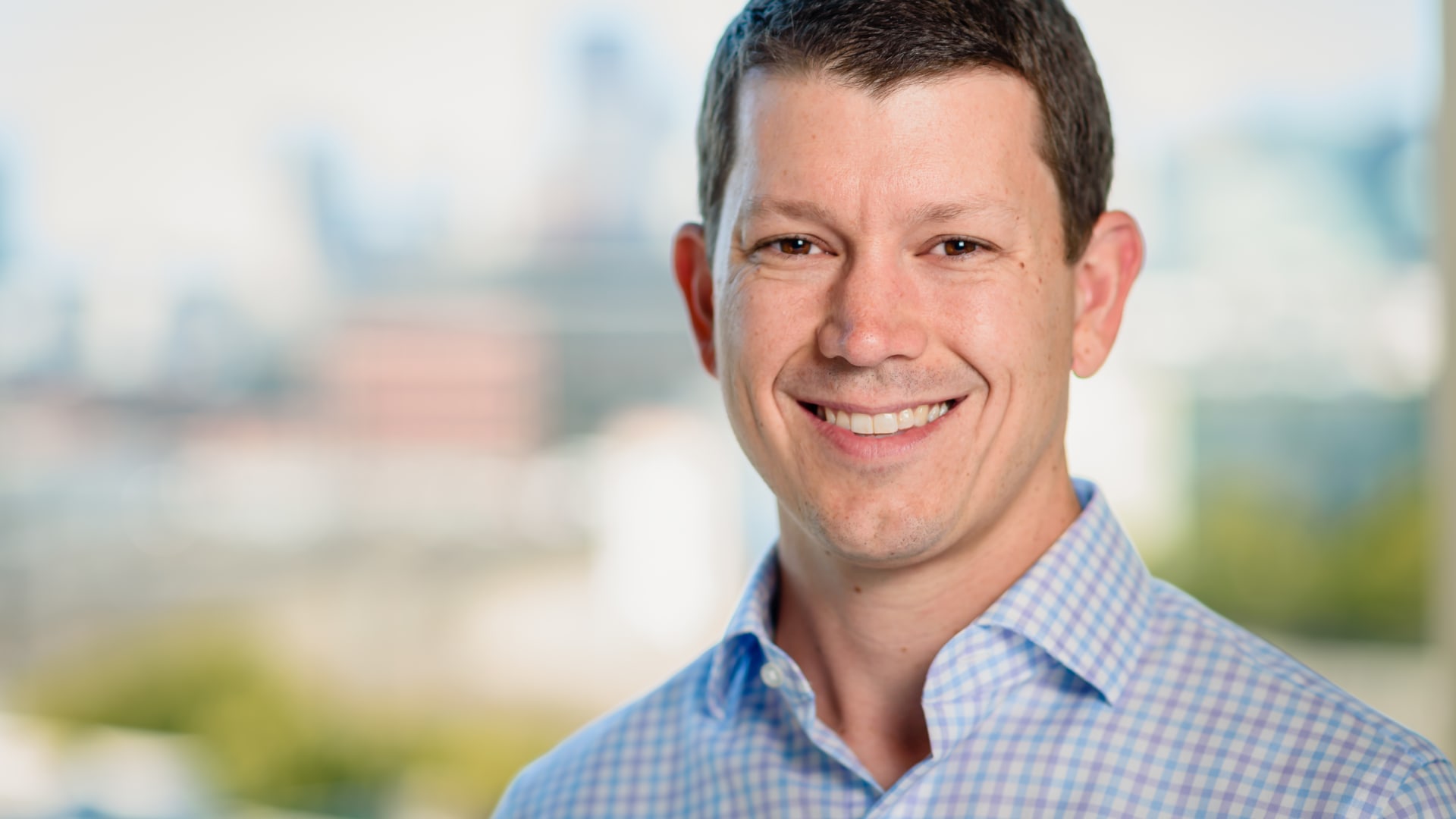 It's something you hear all the time: "I don't have a creative bone in my body."
Will Allen, Adobe's vice president for product, begs to differ. The way Allen sees it, creativity isn't reserved for the great artists, musicians, actors, and writers of the world. He firmly believes we are all imbued with a creative spark and with the right tools and support, that spark can blossom into a blaze of creative output.
"I'm a big believer in everyone's innate ability to be creative," Allen says. "It's just part of the human experience. We all likely have a real desire to be creative and are just searching for an avenue to bring it to light."
So why aren't more of us being actively creative?
"I think folks may get stymied by learning the tools that they have," he adds. "If they're not initial experts at a specific technique, process or platform, they can misinterpret it into feeling they're not creative and that's just not the truth."
Allen insists that Adobe's apps for creatives could be the antidote for such frustrations.
Adobe Creative Cloud is a collection of more than 20 desktop and mobile apps and services for photography, design, video, web, and UX. It includes Behance for building your artistic portfolio and sharing it; Adobe Live, where creatives share their ideas and techniques; Lightroom for editing and sharing photographs, Adobe Fresco, for visual artists, drawers, and painters; and much more.
Allen speaks from experience, having used Adobe Creative Cloud to advance his personal creative projects.
"I would never have considered myself to be a visual creative, but Adobe has given me an incredible outlet for developing those skills," he says. "I considered myself as someone who was very amateur, specifically when it came to photography, but working with Lightroom has really elevated my game and has been incredibly rewarding. For so many new photographers, Lightroom has allowed them to learn from others and give them the skills for touching up and editing their photographs."
One of Adobe's major initiatives is to build creative communities. Adobe Creative Cloud has been especially important during the COVID pandemic as they give people the opportunity to share, learn, and collaborate with others from the confines of their homes. Creatives tend to interact in real-time, allowing for immediate insights and feedback.
"It is this amazing experience to see folks bring their visions to life and be able to ask each other questions in real-time to say, 'Hey, how did you do that?' and 'Tell me about your thought process here,'" Allen adds. "You can follow a person to see what they have done and learn from them in real-time, which makes it feel like creativity is not a solo sport. So many creatives and artists have found success through interacting together and learning from one another."
Adobe Fresco, the painting and drawing app, can allow people to return to the innocence of childhood, Allen notes.
"Adobe Fresco can bring you into that state of childhood bliss before you get too nervous about what people think - you're just coloring and having a great time."
While Adobe tools can help individuals reach their creative potential, Allen believes businesses of all sizes can benefit from employing Adobe creative tools. Even the solopreneur or "mom and pop" shop can use Creative Cloud to make videos, promos, and websites to help market their businesses and sell their product.
"I think there's an expectation these days of whatever you purchase as a consumer, that you want it to feel real, beautiful, and well thought through," Allen says. "It's true from every restaurant that you go to, the coffee shops on the corners, and the number of amazing new startups in eCommerce space."
"There is a need to stand out. You want your business to be unique and to tell your brand story. Creative work is at the center of you and your brand and in today's digital world, customers are expecting it."
Adobe's belief is to enable creativity for all. Allen speaks to this mission with great fervor.
"What I think about our job here at Adobe, is to help nurture that spark, help unlock it for as many people as possible and to open the doors for them," he says. "We want to help people realize that if they do want to make something beautiful and visually innovative, from a piece of digital art to creating a movie, they can do so. It's in their creative potential."
Nov 10, 2021