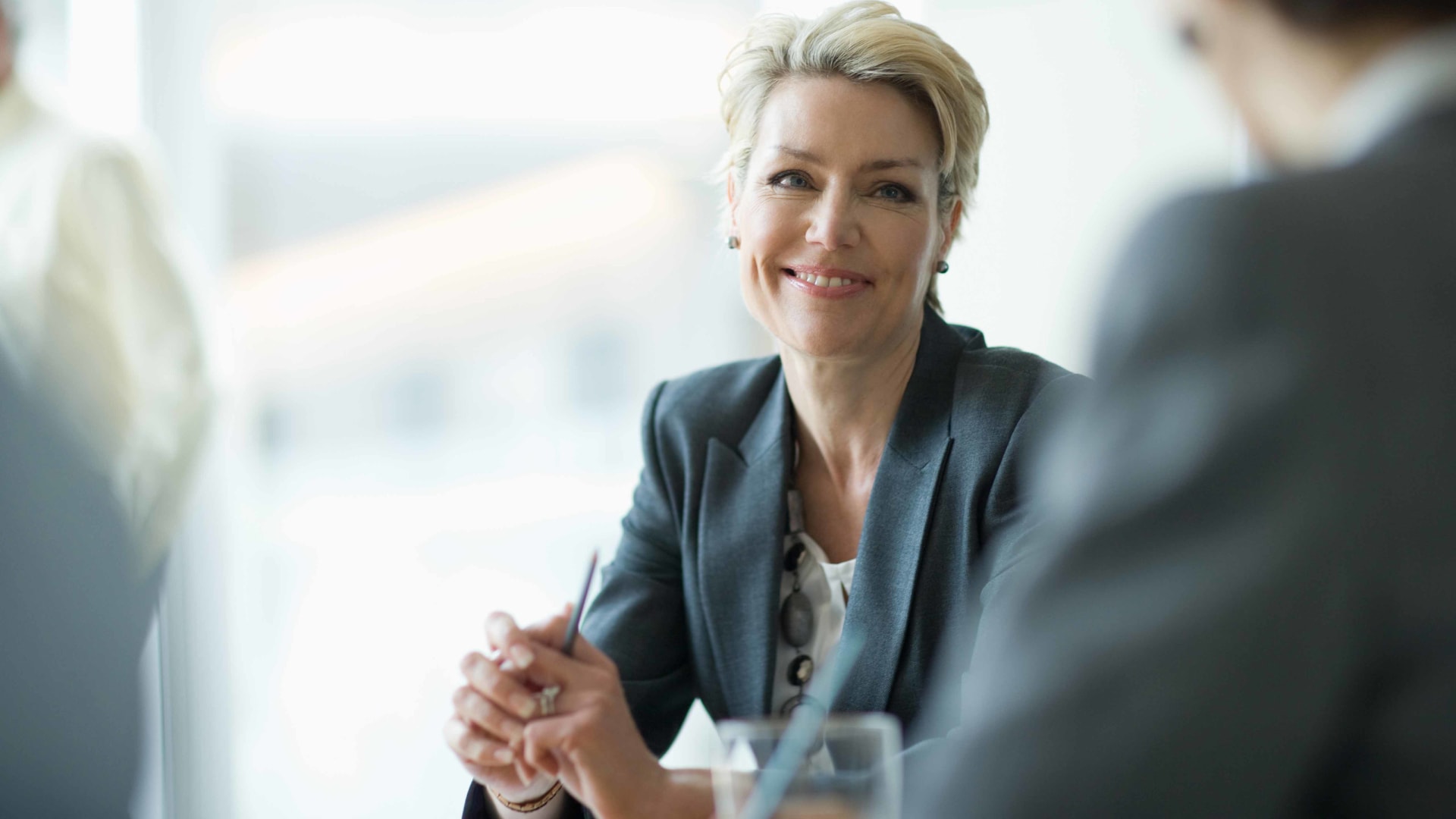 One of the largest untapped sources of talent today is the pool of women reentering the workplace. Smart companies can leverage this resource to help both corporate culture and the bottom line.
Here's how: If you are in a position of leadership with the power to hire, make an effort to deliberately seek out applicants who don't have traditional corporate experience. Sometimes, a woman who has been out of the workforce to care for an ailing parent or to start her own business comes to the table with different and valuable skills that give her a unique perspective, one that someone who has only been immersed in corporate culture doesn't have. Corporations should want employees who think differently, and this is a great opportunity to diversify your workforce.
As a people manager, give your employees the freedom, when possible, to work remotely and work the hours that work for their lives. As a result of the pandemic, many parents are dealing with decreased child care, and, in some cases, their children are being homeschooled. Flexibility is no longer a bonus, it's a necessity.
Listen to your employees and ask them what type of schedule works for them. Traditionally, many women did not have the flexibility to do this and had to choose between work or family. Today, there is no reason we can't have both. A Gallup study from this year found that when people have flexibility, they work harder, deliver better outcomes, and have higher engagement. Flexibility is also key to retaining and attracting top talent. In fact, the study found that "54 percent of office workers say they'd leave their job for one that offers flexible work time."
As managers, we need to reevaluate the necessity of travel not only to provide more flexibility, but to work more efficiently. There are times when an in-person meeting on-site is necessary, but previously, we traveled for meetings that could just as easily and effectively have been done virtually. This pandemic forced us to get creative and figure out a way to produce the same business results, but virtually.
Over the last 6 months, I have so much time back (time I would have spent in airports) to focus on the business and produce results. We are working smarter than ever before. That sort of flexibility and time back is something all employees appreciate, but particularly the women who are juggling increased duties at home. I know I do!
What You Can Do as a Woman Trying to Reenter the Workforce
Network: Create a LinkedIn profile and use it. If you already have one, make sure you keep it updated, make connections in your area of interest, engage with those connections frequently and make virtual coffee dates. Stay curious, read articles, and engage with thought leaders. Find mentors.

Talk Up Your Time at Home: Often, I see women come in for interviews and ignore the years they spent at home, either by not bringing them up in conversation or by not mentioning them on their résumé. Women should be proud of the time they took to do what was important to them. Talk about classes you took, your hobbies, and personal lessons you have learned that differentiate you from other candidates. Perhaps you learned the importance of empathy after caring for an elderly relative. The lessons you learned away from corporate America give you a different and valuable perspective, and, in my opinion, make you a more attractive employee.
Never Stop Learning: If you are a woman who wants to reenter the workforce, research online classes in the areas of interest to you. Just because you aren't working doesn't mean you have to stop learning or cancel your journey to your dream role.
Sep 17, 2020