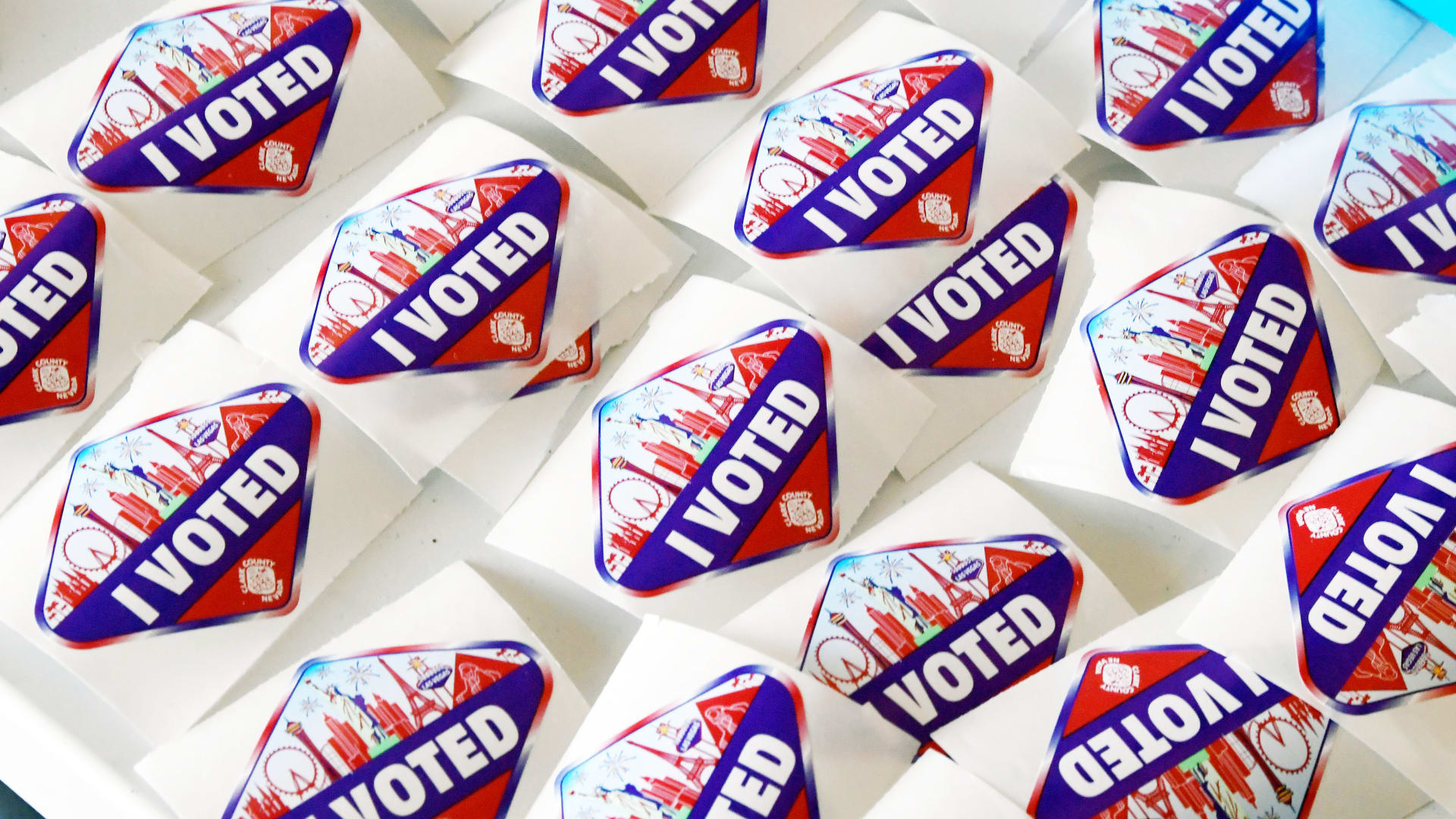 When Patagonia launched its Time to Vote initiative in the summer of 2018, the campaign didn't even have a name--just a mission: Get out the vote. By the midterm elections that year, 411 companies had pledged to make voting easier for their employees. Today, more than 1,500 businesses have joined its coalition, including the Coca-Cola Company, Nextdoor, Airtable, and Chobani.
"This is a pro-democracy movement," says Corley Kenna, the director of global communications and public relations at Patagonia, who leads the Time to Vote initiative. "This is not about one party or another. It is about increasing voter participation."
And small businesses have a big role to play in that effort: "One of the reasons we got early momentum was really thanks to small retailers," Kenna says.
Read on for actionable ways to help your employees exercise their right to vote and increase their civic engagement in other ways this election year.
1. Give employees time off
In 2016, then-CEO Rose Marcario shut down Patagonia's headquarters, distribution centers, and retail locations on Election Day for the first time in company history. "She wanted to send a clear message that Election Day was about voting and not about shopping," Kenna says. Patagonia will continue that practice this year under its new chief executive, Ryan Gellert.
2. Let employees train as poll workers
Because of the pandemic, many states are suffering from a severe shortage of poll workers. Most poll workers typically are older and have a higher risk of getting severely ill from the virus. That's why, in addition to time off for voting, Patagonia has pledged to give its employees four additional days of paid time off to train to be poll workers. This has helped several counties in California and Nevada, the main employee bases for Patagonia, fill a shortage of poll workers.
Anne Tennyson, a Patagonia employee from Reno, Nevada, is one of those poll workers. "We want to be really fostering a culture of civic engagement," Tennyson said in an interview with Marketplace. "It's about being able to help others who might need to cast their ballot."
3. Do what you can
Patagonia's Time to Vote is flexible and nonprescriptive in its mission: Instead of having companies sign a universal pledge, it allows companies to choose how they want to encourage civic engagement. When crafting a strategy, you should consider how you make the greatest impact on your team. That doesn't always mean giving paid time off. Kenna cites Lyft as an example of a company with a different--but valuable--strategy. "We want Lyft drivers driving on Election Day because they take people to the polls," Kenna says. "Lyft has a totally different way to accommodate its employees and drivers in supporting them in voting ... and that's OK. What works for one company might not work for another."
While smaller companies may find it more of a hardship to implement such measures, there are more than a few that are going above and beyond the call of civic duty. For example Honest Paws, a company that makes CBD-infused pet treats, has committed to covering child care expenses for its employees on Election Day, on top of giving them the day off, according to CEO Erik Rivera. Desert Harvest, a company that makes aloe vera supplements, has been giving its employees Election Day off for the past 27 years.
For Patagonia, it's not just about helping employees carve out time to vote: "Ensuring that no worker has to choose between earning a paycheck and voting is super important," said Kenna. "But ultimately what we are trying to do is something much, much bigger, and that is to contribute to the culture shift that's needed to increase participation in our elections."
Oct 30, 2020