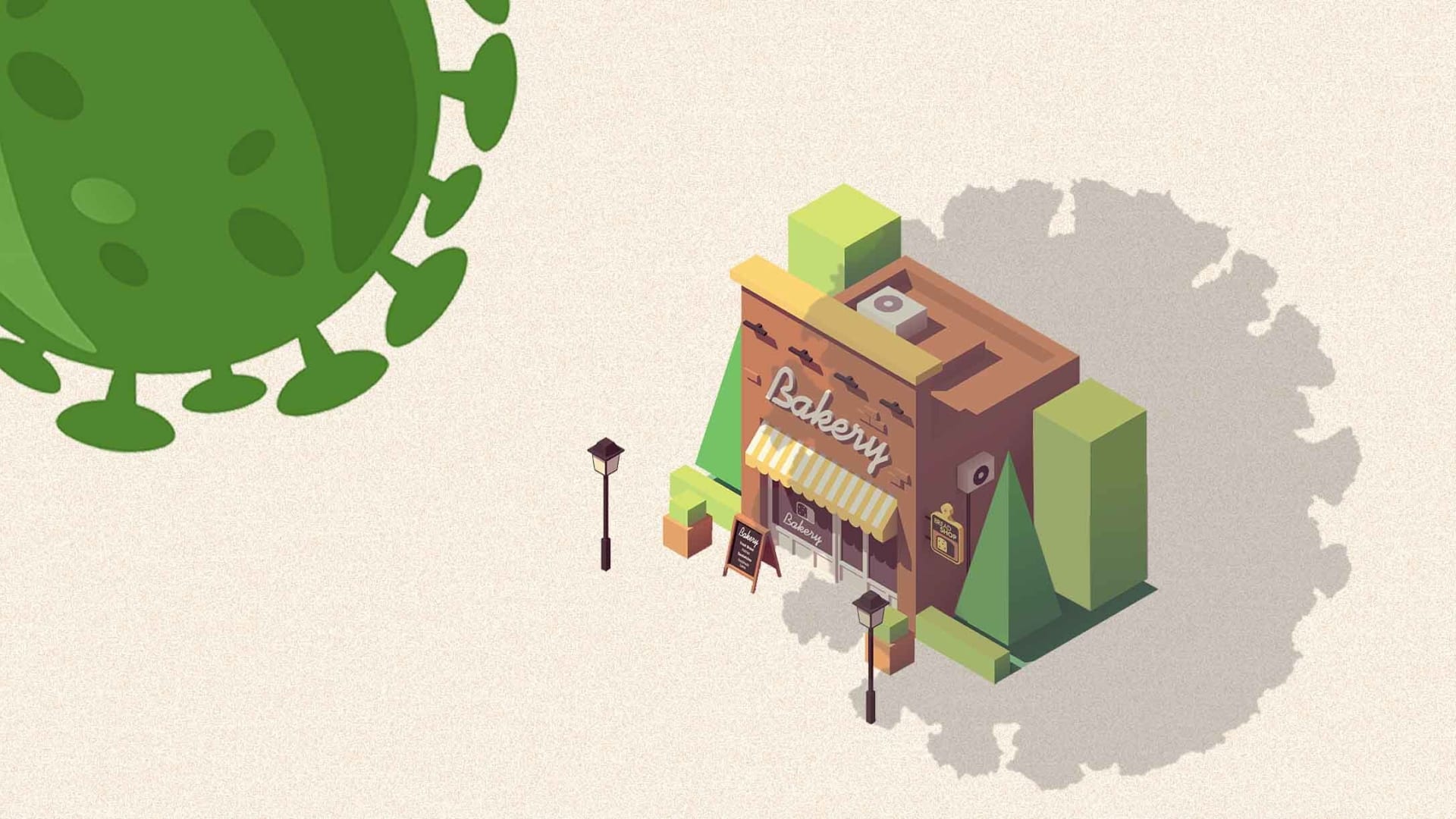 The biggest culprit? Businesses. Restaurants, gyms, bars, cafes, and other heavily trafficked indoor venues accounted for 80 percent of new infections from March to May, according to a new analysis published in the journal Nature on November 10, which used cellphone data from 10 U.S. cities. The analysis further showed that infection rates were higher in lower-income communities; the study's authors noted that work demands likely had a hand in people's increased mobility.
This data will likely impact how officials respond to the latest wave of the virus. While the U.S. is largely expected to avoid the total lockdowns implemented in March and April, states and municipalities are tightening up. New York Governor Andrew Cuomo just ordered bars, gyms, and restaurants to close at 10 p.m. Michigan Governor Gretchen Whitmer announced the temporary closing of indoor dining, casinos, and movie theaters. Altogether, 27 states, including Iowa and California, have relaunched restrictions.
It's unclear if or when more restrictions are coming. While many businesses would surely close if another total lockdown proceeds--particularly if an additional round of stimulus doesn't accompany it--some are hoping their crisis-era planning will get them through yet more uncertainty in the weeks and months ahead.
To-go food.
One such business is Ellie's Farmhouse, a farm-to-table restaurant in Methuen, Massachusetts, which opened its doors for the first time a little over a month ago. Founder Rick Angelo had the luxury of knowing about the pandemic during the design stage of his business.
"We had to change the blueprints, aesthetics, and layout of the restaurant, but we got to do so before we already had a footprint," says Angelo, who notes that the redesign included high-back booths, plexiglass, and a grab-and-go station. "It's much easier to modify paper than an actual structure."
Still, Angelo says he tabled the construction of an exterior dining area since he didn't expect to have too much demand for outdoor seating in the winter months. That puts his business at risk if closures happen in his community; he's only able to seat 125 people compared to the 195 before Covid, causing him to lose 70 potential customers each seating.
Angelo adds that the new curfew of 9:30 p.m. and a web of other protocols, which include seating no more than 10 people at a table and maintaining six feet of distance between parties, have been tough to stomach. "You're literally biting back into our clientele because [officials] keep bringing up these potential closures," he says.
Unique pricing strategy.
Lauren Bercier also expressed concern about new restrictions, because they tend to have an intangible effect on consumers' shopping habits regardless of what those restrictions actually are. The CEO and co-founder of Something Borrowed Blooms--a silk flower rental company for weddings based in Lafayette, Louisiana--notes that her sales have fluctuated depending on the shifting news on the pandemic. "You can see that when everyone feels confident and positive our sales are going up, but all of a sudden something in the headlines changes and everybody pulls back and sales aren't there," she says, noting that sales were up 30 percent in recent months, after falling 40 percent earlier in the pandemic.
Bercier projects seeing continued interest in smaller, Covid-friendly weddings, which she calls "minimonies." These orders typically include a bridal bouquet, a boutonniere, and a custom garland and range from $100 to $125. She will also keep a new pandemic-era policy that allows customers to reschedule their orders without incurring any extra fee, which means Something Borrowed Blooms gets to keep the business in the long term.
New product lines.
Some companies are relying on entirely different product lines to get them through this period. After shuttering 262 of its 275 locations across the U.S. during the early part of the pandemic, Painting with a Twist, a Mandeville, Louisiana-based chain of paint-and-sip shops, emerged with a DIY kit that can be shipped to customers' homes. The kit costs $35, or up to $49 with shipping, and includes a single canvas, six paint colors, three brushes, a disposable apron, and an instruction sheet. Painting with a Twist also offers virtual lessons that cost $20 each.
Despite having to let go 85 percent of its employees and seeing its revenue plummet by 88 percent since Covid hit, the company lately has had a 10 percent month-over-month increase in revenue, as 250 stores have reopened. Fifteen to 17 other stores were sold or transferred, says chief operating officer Nancy Bigley, who expects Painting with a Twist to be back on track with original projections by January. She doesn't anticipate a complete shutdown like in March. Looking to the future, Bigley is confident that Painting with a Twist's new strategies will help it survive another wave.
"Normal isn't going to happen for a really long time," she says. "This is our new business. You can't keep thinking that you're going to go back to the way things were in February. That's not going to happen."
Nov 18, 2020