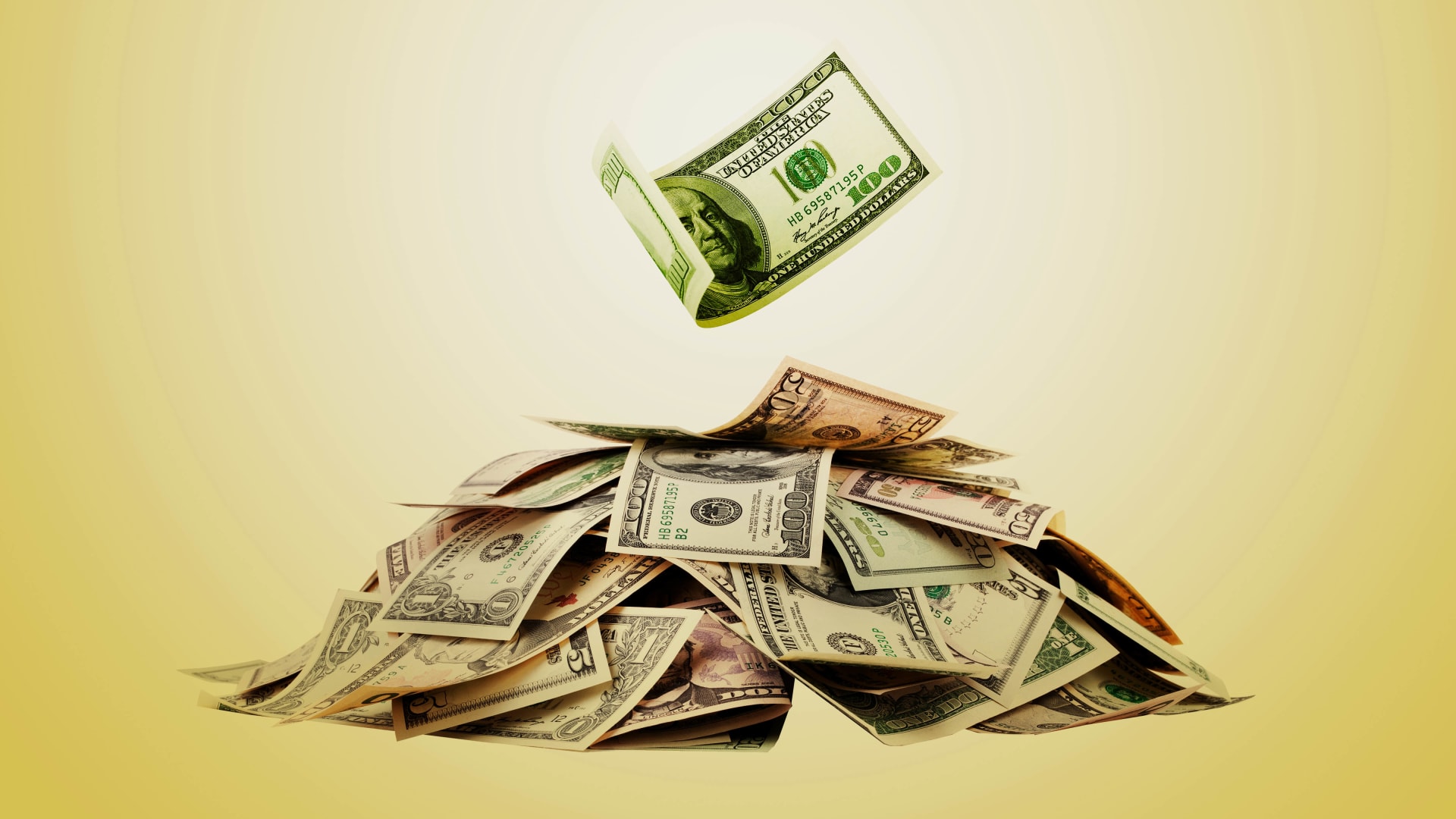 So many small business owners have worked day and night to reimagine their business during the Covid-19 pandemic. They've gone to great lengths and expense to keep their businesses afloat and struggled to keep their doors open and their employees and customers safe, all while navigating personal and professional challenges. I'm more inspired than ever by their resilience and tenacity.
This past year, I've talked with hundreds of small business owners, each facing challenges as a result of the pandemic. In Reno, Nevada, Playful Potter owner Jen Archery had to close her Ceramic Art Studio, so she created a website overnight and shipped ceramic kits to customers so they could entertain kids and have a creative outlet to make it through quarantine.
Business owners like Jen saw their brick-and-mortar revenue evaporate when the pandemic began-- and without completely changing their business model they didn't know how they would survive. On the other hand, bike shop owners and landscapers needed a better way to keep pace with a rush of new business from people who wanted to get outside or make home improvements now that they were spending more time at home.
As the business leader of Intuit QuickBooks, I see how our small business customers are faring. We used our data to create a new report that provides one of the most complete estimates available of the pandemic's impact on small business revenue. The "Small Business Recovery Report" concludes that U.S. small businesses are on the road to recovery from the financial losses experienced during the Covid-19 pandemic, yet challenges remain.
The report conclusively shows that government, tech and banking partners must all continue to support small business owners on their collective journey back to stability and success. For government agencies, it means expanding access to COVID-19 relief funds, guaranteeing government funding for the smallest businesses, and building resiliency with new government programs that help small businesses to go digital. For tech and banks, this means working harder than ever to enable faster payments and access to cash and prioritizing lending to main street small businesses.
And for small businesses, this means keeping your core business data up to date. It's always tempting to push off the bookkeeping and compliance, especially for businesses with few employees. But in order to make the best decisions, small business owners must have a source of truth about where their business stands.
From the report, here's what the numbers tell us: Covid's impact on small business revenue was most severe in April 2020 when it dropped by 22 percent nationwide-- equivalent to $4.6 billion during that month alone. By March 2021, many small businesses had rebounded. Even some of the hardest hit were back to their pre-pandemic revenues. While some of these businesses still have deficits to make up, nationally our data shows that 61 percent of industries saw annual revenues increase during the pandemic.
Small businesses providing essential services such as agriculture, energy and waste management were the most resilient, with many finishing the year with annual revenue growth. Housing booms and low mortgage rates in many parts of the country contributed to significant growth for real estate businesses such as mortgage bankers, which had a 30 percent increase in annual revenue compared to before the pandemic.
A surge in home improvement projects increased annual revenues for nurseries by $75,000 per business and $94,000 each for hardware stores. Motorcycle dealers' annual revenue grew by $55,000 per business while RV dealers were up $109,000 per business.
Of course, not every small business was able to reopen and recover. Covid cost the worst-hit small businesses more than $250,000 each in annual revenue. Businesses that normally provided us with an escape from the routine were hit hardest, especially independent movie theaters and bowling alleys, which lost $144,000 and $251,000 per business, respectively. Service-based industries like these will not be able to regain the revenue lost this past year, making it more difficult for these businesses to recover quickly.
With that in mind, here's what you can do to help your business recover:
Invest in a financial system
The Covid-19 pandemic redefined small business success in ways that will reverberate for years to come. On the fly, small businesses figured out how to keep serving their customers by pivoting to online and mobile sales. Now small business owners need to keep up with all these new data streams, so it doesn't grind their business to a halt.
In a recent survey, current small business owners told us the first thing new businesses should get help with is setting up financial systems correctly. Expense tracking, inventory and invoices were the top three financial processes small business owners wish they invested in sooner.
Plan ahead
Planning ahead is also important. More than 1 in 10 prospective business owners do not intend to write a business plan, yet 69 percent of people who own a small business say that's a mistake. Whether you're just starting out or an established business, it's never too late to write a business plan or to stop running your business via a spreadsheet and find a more comprehensive solution.
Understand your cash flow
Understanding your business's cash flow is a critical part of small business survival. When times are tight, money and cash flow become a worry you can't shake-- left unchecked, it can spiral out of control. To stabilize your cash flow, look for financial solutions that give you a faster way to get paid, an easier way to pay your bills, a simple way to access new sources of capital and the most complete way to see and control your cash flow into the future. And we've just seen a dramatic example of why it's so important to keep cash reserves, no matter what. The traditional advice of having 3-6 months of cash reserves seems like a relic from another time. Set a stretch goal of saving enough cash to sustain core operations for one year, and build it into your business plan.
Let your voice be heard
If you own or work for a business with 10 or fewer employees, it's important that you make sure your government representatives understand your particular needs. Representatives knowledgeable about the state of small business in their district can have an impact on expanding access to Covid-19 relief funds by setting money aside explicitly for businesses with 10 or fewer employees and make it easier for the nation's smallest businesses, and those with limited access to banking services, to benefit from government lending programs.
Acknowledge loss and lessons
It's important for small business owners and their employees to take some time to process everything that's happened in this past year. Think back on the past year-- what did and didn't work during this stressful time. It's a time to figure out what you can do better next time, and develop risk mitigation strategies for the future. 45 percent of small businesses surveyed applied for a government-backed relief program this year, and 61 percent were successful in obtaining funds.
If unexpected circumstances cause you to need emergency assistance, are your financials in order so you can quickly apply for relief? It's also a good time to ensure that you aren't overly dependent on one source of revenue. Diversify where you can, and embrace technology to find new ways to reach customers.
Despite the challenges of operating without a playbook in this strange new normal, we must forward. Many small businesses are figuring out how to thrive, even when it's hard enough just to survive-- and you can too.
Apr 27, 2021