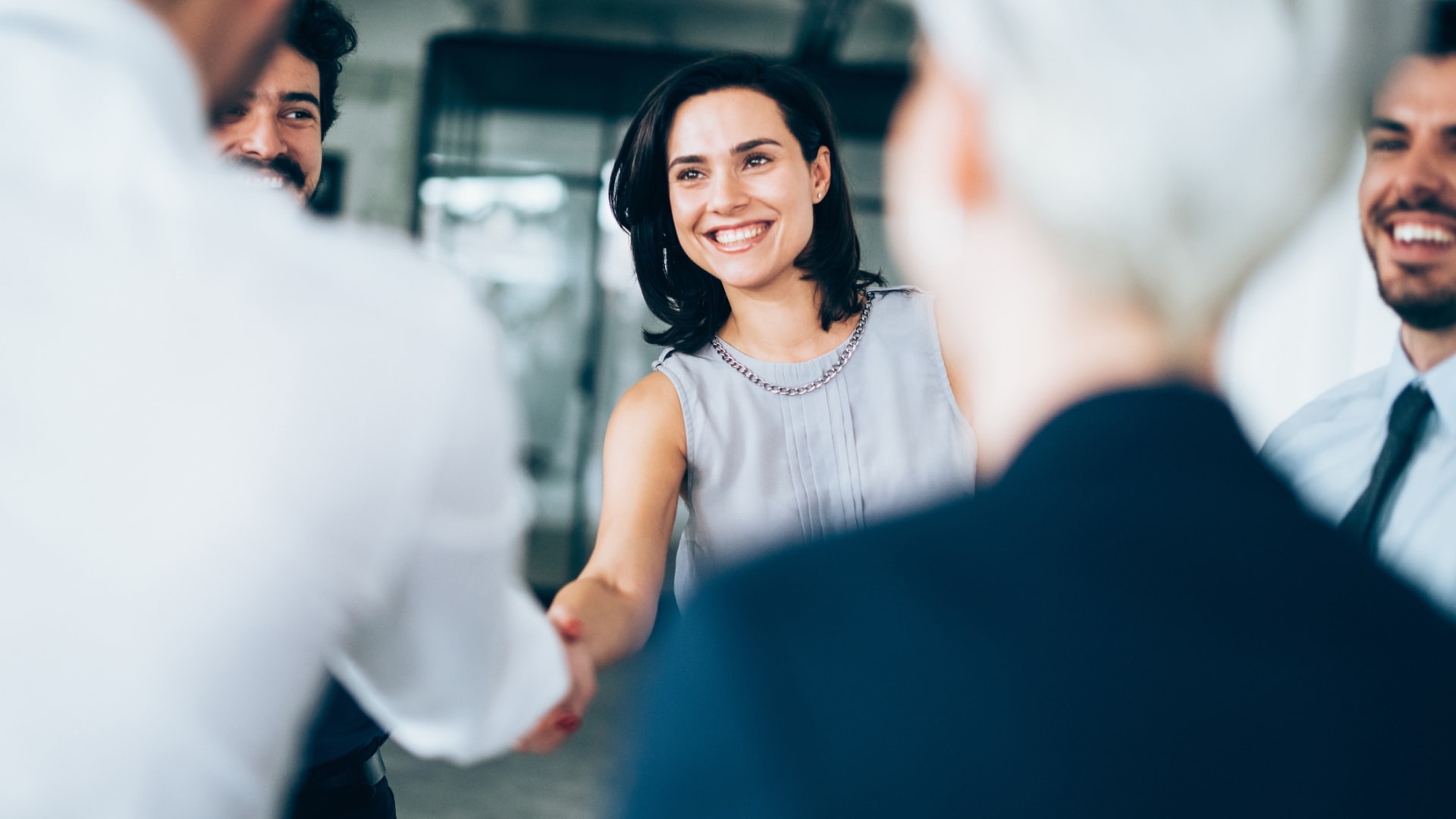 There is no question that 2020 will go down in the history books as a turning point. We have identified many things we're turning from--five days a week spent in an office, restaurants operating on razor-thin margins, a reluctance to try telemedicine--but what we're turning toward is still to be determined.
Despite the hardships of this year, I am optimistic that this seismic shift will create massive opportunities for innovation. Every aspect of our lives has been turned upside down--which provides an opening for entrepreneurs to step in and redefine how we live, earn, and spend.
As a founder-turned-investor, I get to spend my days at Inspired Capital working to help entrepreneurs build this future. Here are the types of businesses I'll be looking out for.
New Social Communities
With stay-at-home orders in place for much of the year, digital tools have become critical for forging and maintaining human connections. We have turned to FaceTime in droves and hosted weddings and other life events on Zoom. With the rise of video tech during Covid, combining new mediums for connection will be key for new startups. Take Geneva, for example, which blends audio, video, and chat into an all-in-one platform for communities.
While platforms like Facebook have allowed billions of users to congregate with communities of loose connections, I think the next generation of social platforms will blend multiple methods of communication to facilitate smaller, more intimate communities.
Education Reimagined
Parents across the country have had a front-row seat to their children's education this year and, like it or not, are more engaged than ever before. My fellow investors and I expect to see better remote-education technology and even new microschool models like Wonderschool, which empowers child care providers to launch in-home programs and connect to families in their community.
And as we look to the relationship between cost and value in higher education, new models are sure to emerge. I expect startups to challenge old models of payment (like Lambda School's income-sharing model) and others to reevaluate what skills are being taught. When you think about the tremendous burden of student loans and the current job market where thousands are trying to "reskill" or "upskill," the status quo just doesn't work. Expect vocational schools and trade jobs to see a resurgence in popularity as older workers retire--and expect entrepreneurs to find innovative ways of facilitating new approaches to education.
Commerce 3.0
This year, we've adopted widespread contactless payments nearly overnight. This shift was born out of necessity, but it's accelerated a move toward frictionless transactions. I think we'll see mobile phones continue to be our own personal point-of-sale systems.
This has implications beyond saving time at the cash register. As commerce fully digitizes, it will give businesses unique data sets to deliver more personalized experiences. What could this look like? I love the idea that I discussed on my podcast with Steve Fredette of Toast, which is that soon, when you go into your favorite restaurant, they'll know you're a regular before you sit down, and ask if you'd like your go-to order, the same as last time.
The growing passion economy fits here too. There's a new class of digital creators, operating everywhere from Patreon to Shopify to Instagram. What new platforms will exist to enable them to monetize their goods and services anywhere and at any time?
These are just a few sectors I'm keeping a close eye on. Other areas of interest? The digitization of health care, the future of fintech for Gen-Z (as they enter adulthood in a financially stressful time), and the shift in real estate in light of all of the shakeups that occurred in 2020.
The "new normal" has quickly become an overused phrase, but it's also an apt expression for what I'm most excited about in 2021: the opportunities for founders to rebuild our world--for the better.
Dec 22, 2020