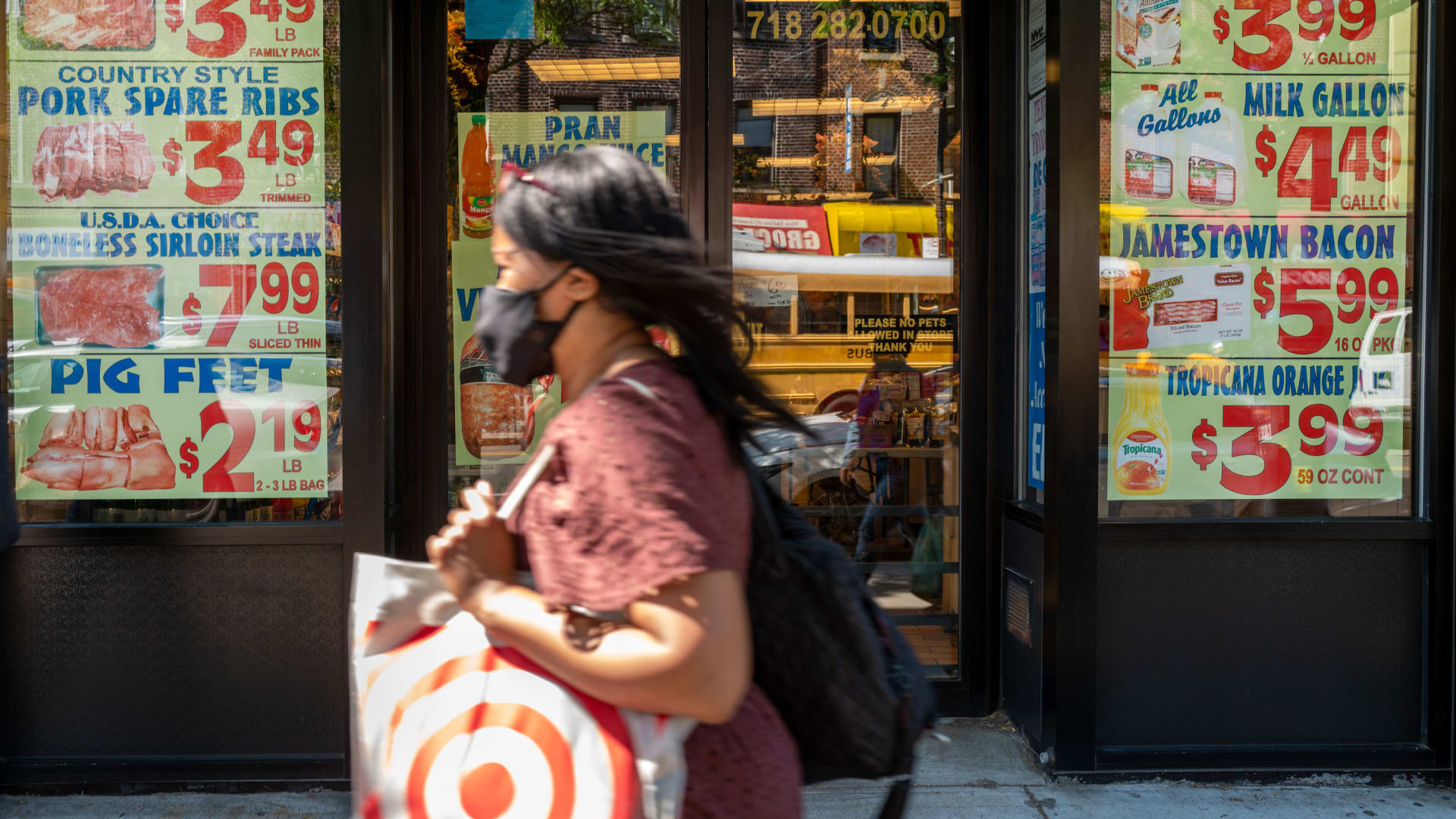 Feeling the pinch of inflation? Strap in for more high prices this summer.
Inflation soared more than expected last month and reached a fresh 40-year high. The Labor Department reported on Wednesday that consumer prices surged 9.1 percent over the last 12 months, an increase that Americans have not felt since November 1981. Economists projected an increase of 8.8 percent. Between just May and June, prices rose 1.3 percent, which also overshoot a forecast of 1.1 percent.
The data represents yet another hurdle for small-business owners, whose outlook for the rest of the year is already at a record low. More small businesses cited rising prices as their top concern than at any time since 1980, according to the NFIB Small Business Optimism Index released yesterday. Price pressures remain the main culprit fueling that pessimism.
"As inflation continues to dominate business decisions, small-business owners' expectations for better business conditions have reached a new low," said NFIB chief economist Bill Dunkelberg.
Time-honored tools to beat inflation have been relatively unhelpful in this current environment. With 40 percent of small businesses grappling with significant supply chain disruptions, according to the NFIB, stocking up on inventory you expect to cost more in the future has proven difficult for many. Nearly half of small-business owners reported raising wages, but a pay bump that seemed fair just a few months ago may no longer be enough as inflation continues to accelerate and outpace wage growth.
Workers are contending with rising costs of essentials like food, housing, transportation, and medical services, which they cannot cut from their budgets. Last month, they paid over 11 percent more at the pump. Filling up their cart at the grocery store has come with major sticker shock. Grocery prices have increased 12.2 percent in the past 12 months, the largest annual increase since 1979. Rental fees, which are typically people's largest expense and account for one-third of the Consumer Price Index, climbed 0.8 percent in June, the largest monthly increase in 36 years. In the past three months, rent has risen over 8 percent.
Though gas prices have eased since June, when the CPI data was compiled -- the national average dropped from more than $5 per gallon to $4.63, according to AAA -- that reprieve will not be enough to bring down inflation overall with such broad-based increases reflected in the Consumer Price Index.
Jul 13, 2022