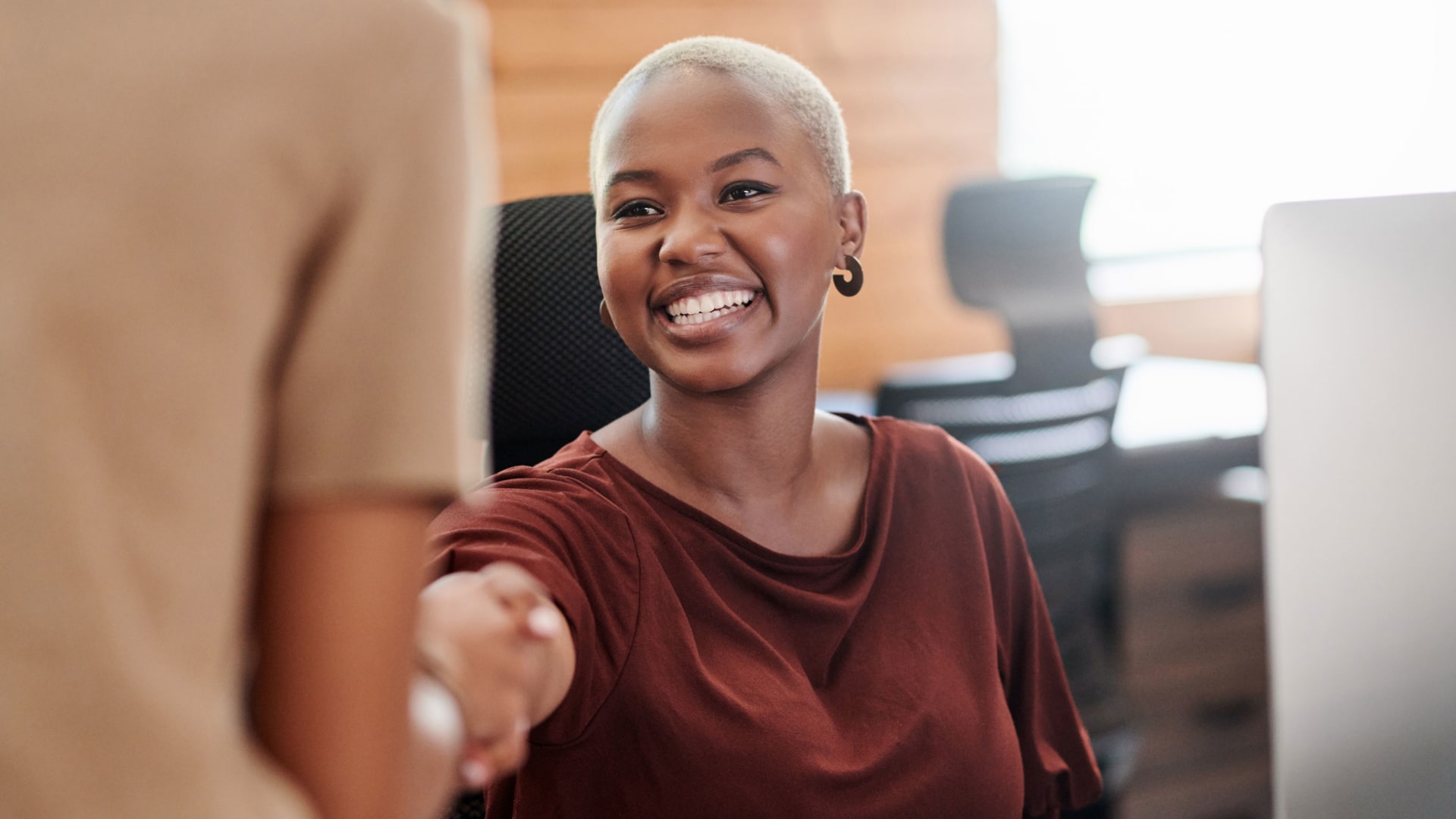 Getting compensation right is hard, especially when it comes to the most junior staff on payroll. While some of your early employees may have been willing to take accept a significant percentage of their salary in the form of equity, as your business grows and you build out your team, those slices of equity will shrink. For this reason, maintaining fair salaries across the board year after year can feel like hitting a moving target.
Workers have leverage in the current labor market. Job vacancies have been hovering near record levels since last year, which means that people can afford to be choosy. Applicants today expect a raise. Over the past year, job switchers saw a 6.9 percent increase in their wages, compared with a 5 percent pay bump for those who stayed in their current position. In this competitive market, you don't want to offer low salaries that will send the wrong message to candidates about your company.
So how do you know if your compensation levels are high enough? Here are three tips from some of the leaders of our 2022 Best Workplaces for how to calculate fair and competitive salaries.
1. Conduct a company-wide analysis.
When Mike Salguero founded the meat and seafood subscription service ButcherBox in 2015, his first employees had to wear a lot of different hats to get the startup off the ground. Within four years, the Brighton, Massachusetts-based company had grown to 81 people, but salaries were still being determined on an individual basis. Today, the company's workforce stands at nearly 200. That type of headcount required a more formalized approach--defining an internal hierarchy and compensation structure.
Before Salguero could start handing out raises, he needed to know where everyone stood, so ButcherBox hired an external firm to conduct a company-wide compensation analysis. It's a step that Eliza Jackson, ButcherBox's vice president for people operations, says every business should take. The results allowed the team to smooth out compensation levels and introduce standardized salary bands, which define a target pay range for each role based on job level and department.
"We've grown so significantly that you really, in my opinion, have to have salary bands at that point that are heavily vetted," says Jackson. "Otherwise what you have is an equity problem."
2. Invest in a recruiter who knows your city.
One year ago, the entire team at the transportation services company Exo Freight could fit around a single table in their Detroit office. Today, founder and CEO Kurtis Tryber has 70 people working for him. When it came time to start hiring junior-level employees in customer operations and accounts payable, there was some disagreement over what constituted a fair offer for their starting salaries, so Tryber hired someone to help.
In May, Megan Tomasi, a veteran recruiter with experience at other local companies, joined Exo Freight as the company's first head of people. Importantly, Tomasi had deep knowledge of compensation levels in the Detroit metro area. "She really has a pulse on what's acceptable and what's not," Tryber says.
When an Exo Freight employee suggested an entry-level customer operations position should come with an annual salary of $30,000, based on what another company paid for a similar role, Tomasi pushed back. The absolute minimum for employee salaries, she said, needed to be $45,000. Anything less would not attract the talent they were looking for.
"There's an absolute floor," Tryber says. "We just brought in a little bit of knowledge that helped us get there."
3. Calculate the market rate and up it
To effectively draw salary bands, Jackson advises looking at other businesses with comparable revenue, growth trajectory, and number of employees. Break down that range into percentiles. For salaried employees, ButcherBox tries to keep the 50th percentile mark as their minimum, so that even their lowest offer remains a competitive one.
The subscription meat business also has hourly workers to consider at its dry ice plants in Iowa and Oklahoma. To find the floor for those employees, ButcherBox did not consider minimum wage, which is the federally mandated $7.25 an hour in both states. At each plant, hourly wages start at $18.75, a number the company said it calculated by going 25 to 50 cents over the most competitive wages in the area.
"If you're losing somebody on salary, that means that they didn't know what the salary should be," says Salguero. "That's an opportunity to learn."
Frozen foods distributor Semper Foods uses the same tactic for its 26 employees in St. Petersburg, Florida, and Plymouth, Michigan. "I like to take an analytical approach to it," says chief operating officer Andrew Bennington. Since he joined the company full-time in 2020, Semper has doubled in size. For their handful of part-time hourly workers, Bennington looked at the upper end for hourly wages in Florida and added $2.50 on top of it. For employees paid on a salary basis, they established a base compensation of $55,000 for salespeople and $60,000 for all other departments.
"We know that we can afford that," says Bennington. "We don't want to cheap out just, because that's what everybody else was paying."
Salguero, who is a serial entrepreneur, has watched other founders at early-stage startups fall into the trap of "trying to take advantage of their employees whether that's a low-wage worker or a high-wage executive." His advice is to resist that temptation to get a "good deal on employees." In the long run, you'll never regret paying a bit more in salary for the right person.
"I don't think it's a place to save," says Salguero. "Treat your employees like they're your number one asset--because they are."
EXPLORE MORE Best Workplaces COMPANIES
Sep 19, 2022