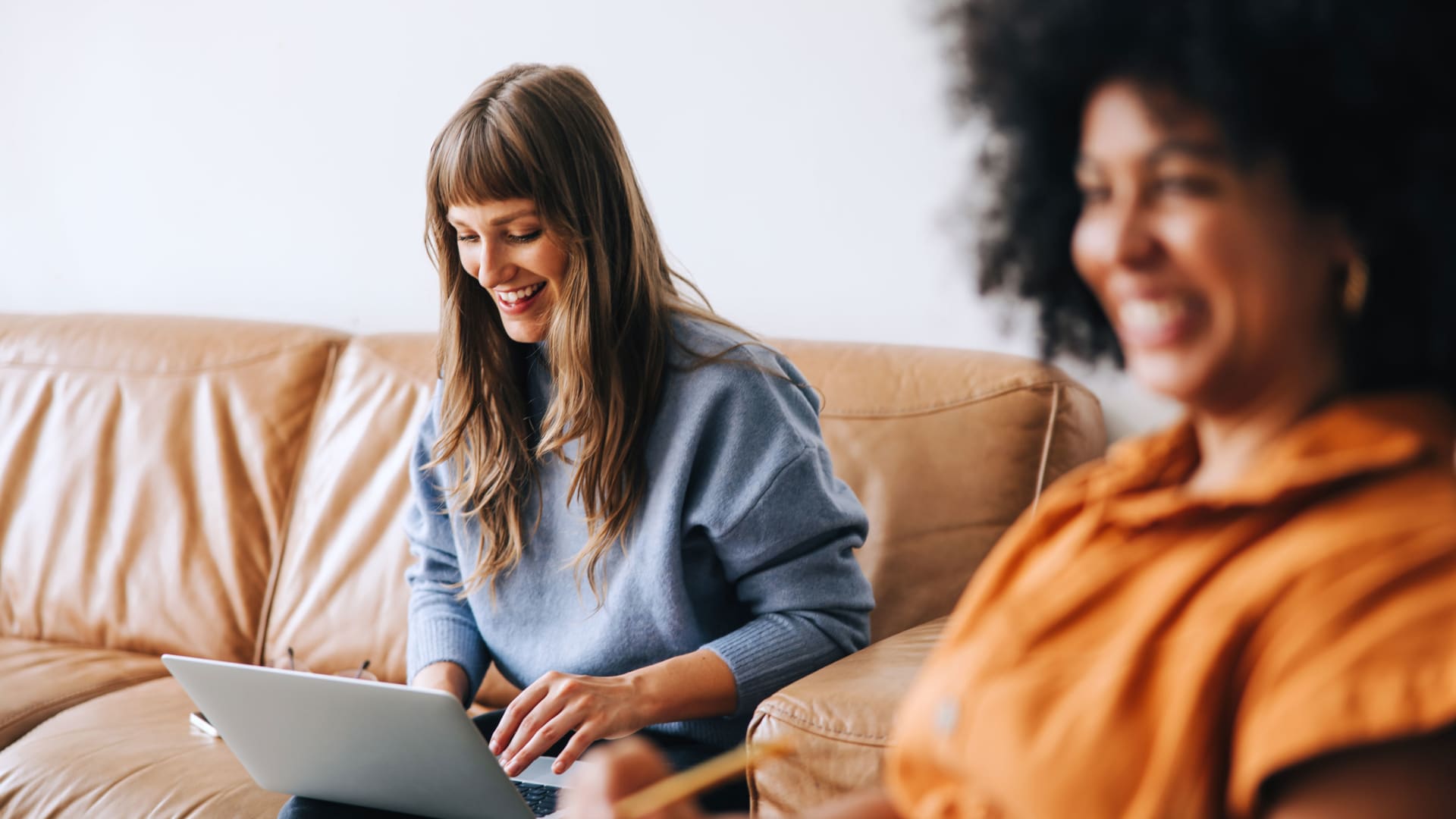 Do you think your employees have ever asked each other about how much money they make? The answer could depend on the size of your company. New data shows that small business employees are more comfortable trading salary and bonus information.
Those employed at small businesses are the least likely to feel that discussions around pay are discouraged at the office, according to the latest LinkedIn Workforce Confidence survey released last Thursday. The survey, which defined small businesses as less than 200 employees, found that 47 percent of small business employees felt their workplace would not approve of peers comparing paychecks.
Employees have the right to discuss their wages under the National Labor Relations Act, but that does not always mean it's easy for people. The larger the workplace, the more likely workers were to report that conversations concerning compensation were taboo. At medium-sized companies, half of employees said co-workers were not encouraged to share salaries. The number increased to 52 percent at large companies with more than 1,000 people on payroll. LinkedIn Market Research surveyed over 23,000 professionals in the U.S. between June 4 and August 12.
Business owners and their employees should get more comfortable talking about compensation, as policymakers across the country are starting to embrace laws mandating it. Seventeen states have adopted a range of pay transparency rules. In Colorado, all advertisements for job postings must include a salary or wage range for the position. Similar laws will take effect in Washington next year and in New York City this November. In other states like Connecticut and California, pay ranges are not required to be publicly advertised but must be disclosed during the hiring process or at the request of the applicant.
The implementation of pay transparency law in the U.S.'s largest city is expected to be closely watched as a test case for the policy. The New York City law, which was approved by the city council last year, applies to all businesses with four or more employees and could be expanded state-wide. In June, the New York state legislature passed a comparable bill, which now awaits the signature of Governor Kathy Hochul.
This legislative push is an effort to close the pay gaps that exist along gender lines. While the survey found that small business employees were the least likely to believe that sharing salaries would lead to more equitable pay, research shows that pay transparency can significantly narrow the difference between men's and women's salaries by as much as 40 percent.
Business owners may be concerned about the initial cost of an evening out of the pay scales, but salary transparency can produce many positive benefits and cost savings. Studies have shown that workplaces with clear and open compensation structures have less turnover, more productive and engaged employees, and a culture defined by a deeper sense of trust and fairness.
Heather Shoemaker, the founder of the A.I. software company Language I/O, told Inc. these kinds of laws can help shrink the gender pay gap, which she sees as fueled in part by the differences she's seen in how men and women approach the hiring process.
"Women aren't negotiating higher salaries. If they don't negotiate them, [the companies are] not going to give it to them," says Shoemaker, whose Wyoming-based startup employs about 60 people. "I think it's going to take the government stepping in to level the playing field, unfortunately."
Still, Shoemaker advises other founders not to wait for the government or even their own employees to act. "Keep pay equity at the forefront of your corporate policy, even if they're not asking," she says. Shoemaker admits adjusting salaries can be "a hard pill to swallow because of course, you want to save money," but warns that any short-term savings from inaction will become a long-term liability for your business.
"In the end, you're going to lose money, because people talk," she says. "Employees talk. They compare salaries."
Aug 30, 2022