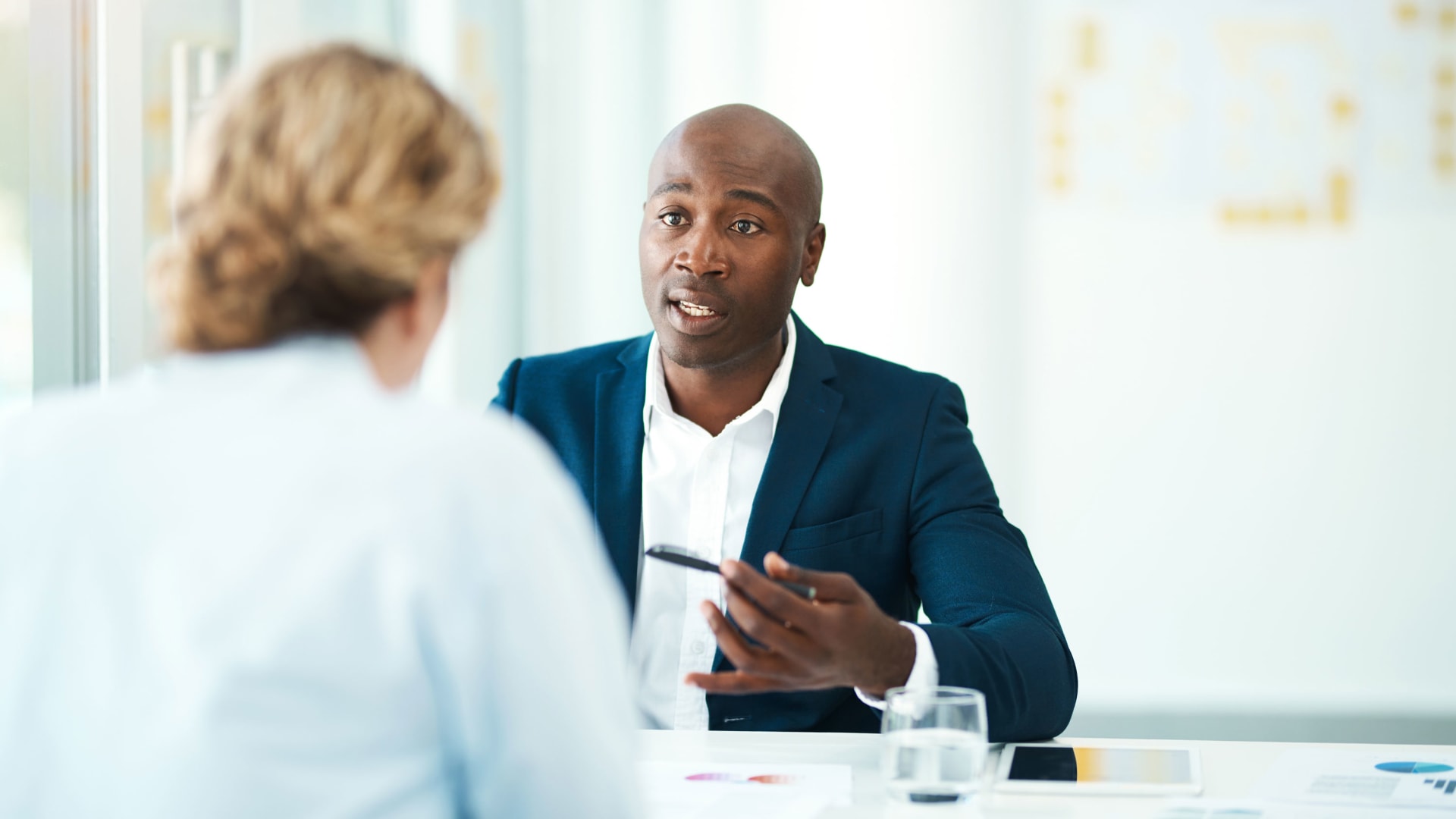 Commonly used phrases that may sound innocuous to employers can actually have a negative connotation with job seekers and even dissuade them from applying. The payroll services company Paychex recently surveyed 805 Americans, who have looked for a job within the last year, about their process for evaluating a position and what turned them off about potential roles. Here are the top 10 expressions that were most likely to discourage job seekers from applying for a position, based on the responses.

1. "Commission-based salary"
2. "Must handle stress well"
3. "Willing to wear many hats"
4. "Responsibilities may include those outside the job description"
5. "We're one big happy family"
6. "Applicants should be humble"
7. "Looking for self-starters"
8. "Fast-paced environment"
10. "Gain valuable experience"
Paychex also asked respondents to rank details they perceived to be red flags in job descriptions. Here are some of the most common responses.
1. No salary range specified (65 percent)
2. Low base salary (60 percent)
3. Experience requirement too high for position (50 percent)
4. "Pay commensurate with experience" (49 percent)
5. Spelling and grammar mistakes (48 percent)
Despite announcements of layoffs from some high-profile companies, the labor market remains incredibly tight. Job openings have stood near record levels since last year with 11.2 million vacancies in July, according to the Bureau of Labor Statistics. Among small-business owners, labor quality is a top concern--surpassed only by inflation. Nearly half of business owners have positions that they are struggling to fill, according to the latest data from the National Federation of Independent Business Owners released yesterday. And while fears of a potential economic downturn typically have a negative impact on the labor market, many businesses still plan on hiring, with 21 percent planning on creating new positions within the next three months.
In this environment, you don't want something as simple as the wording on a job posting to deter a potential new hire from submitting their resume. Paychex also surveyed the group of job seekers on what attracted them to positions. Here's what respondents said were the top five green flags they saw in job ads.
1. Flexible hours (64 percent)
2. Remote work culture (58 percent)
3. Clearly explained responsibilities (57 percent)
4. Clearly defined benefits (57 percent)
5. Clearly defined compensation range (54 percent)
While remote work culture was one of the most enticing descriptions for applicants, the survey found that postings for exclusively in-person roles were not as much of a turnoff. Only one third of people said requirements to be in offices were a red flag. Opinions on returning to the office varied by generation--and not necessarily in the way you might expect. More experienced workers were more likely to be attracted to remote opportunities, while 64 percent of Millennials and 61 percent of Gen Xers saw the possibility of working from home as a positive. But for the Gen Zers just starting out in workforce, only 45 percent were enthusiastic about the idea of working outside the office.

EXPLORE MORE Best Workplaces COMPANIES
Sep 14, 2022