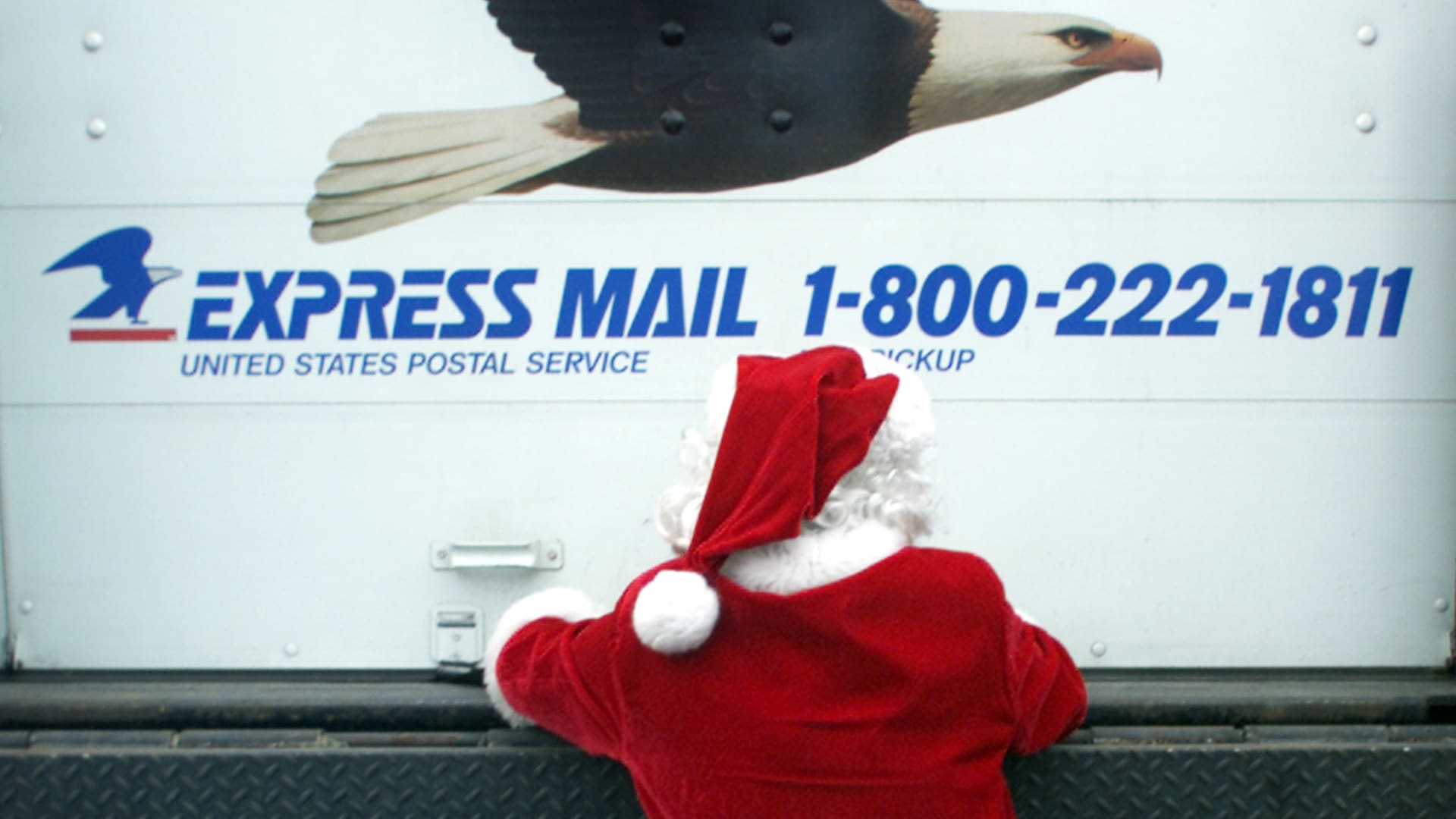 The holiday season price hike that the United States Postal Service sprung on Tuesday won't leave much time for business owners to adjust prices to compensate. And it's unlikely they will see service improve over last year, when many companies experienced delays in shipping. Nevertheless, USPS's price hike on commercial and retail shipments will position business owners to absorb increases ranging from a 25 cents to $5 per product. The current price to ship a two- pound package is $27.15, and would go up to $27.40, about a 1 per cent increase. The bump for priority mail would average 5.3 percent, and for priority mail express packages 2.3 percent, according to the Postal Service.
The price boost was approved by the Governors of the Postal Service last week, but is still pending a review by the Postal Regulatory Commission, an independent government agency. If green-lighted, the new rates will apply from October 3 through December 26, according to the USPS. International shipping prices won't change. The post office has been losing money for years and has plans for another price increase later this summer that would bring in $1.7 billion in additional revenue.
The increase doesn't come as a surprise to a lot of business owners, and some say they're willing to stomach the cost if it means keeping people employed and offering better service, "but the problem is we are paying more and service is going to get worse," says Meaghan Thomas, who owns Pinch Spice Market, an e-commerce spice shop.
The decline in service comes from longer delivery times and declining delivery success rates-- factors that hurt small business owners who rely on low rates and fast delivery, says Thomas. The Postal Service says these increases would still put it inline with competitive shipping options such as FedEx.
The post office faced many challenges during 2020's holiday season, as more shopping moved online. Business owners felt the impacts of one to two- week shipping delays. That included Thomas, who experienced a 35 percent drop in second-time buyers. "Existing customers who loved us were mostly understanding," Thomas says, "but new customers would contact us very upset."
USPS expects 2021 holiday volume to reach levels similar to the peak holiday season of 2020, when more than 1.1 billion packages were delivered. Peak-season package and shipping demands incur higher costs, USPS said in a statement, and the increases are designed to cover them. The Postal Service added that there would be no structural changes made from this move.
It all adds fuel to the inflation fire that has been building throughout the year in everything from used cars to airfares. Small businesses that can't afford to pay for FedEx or UPS, fear that they will have to sacrifice their customers to the businesses that can. "I am scared for what's to come for the approaching holiday season," Thomas says. "When USPS has delays, consumers seem to turn to larger corporations with delivery guarantees."
Aug 11, 2021