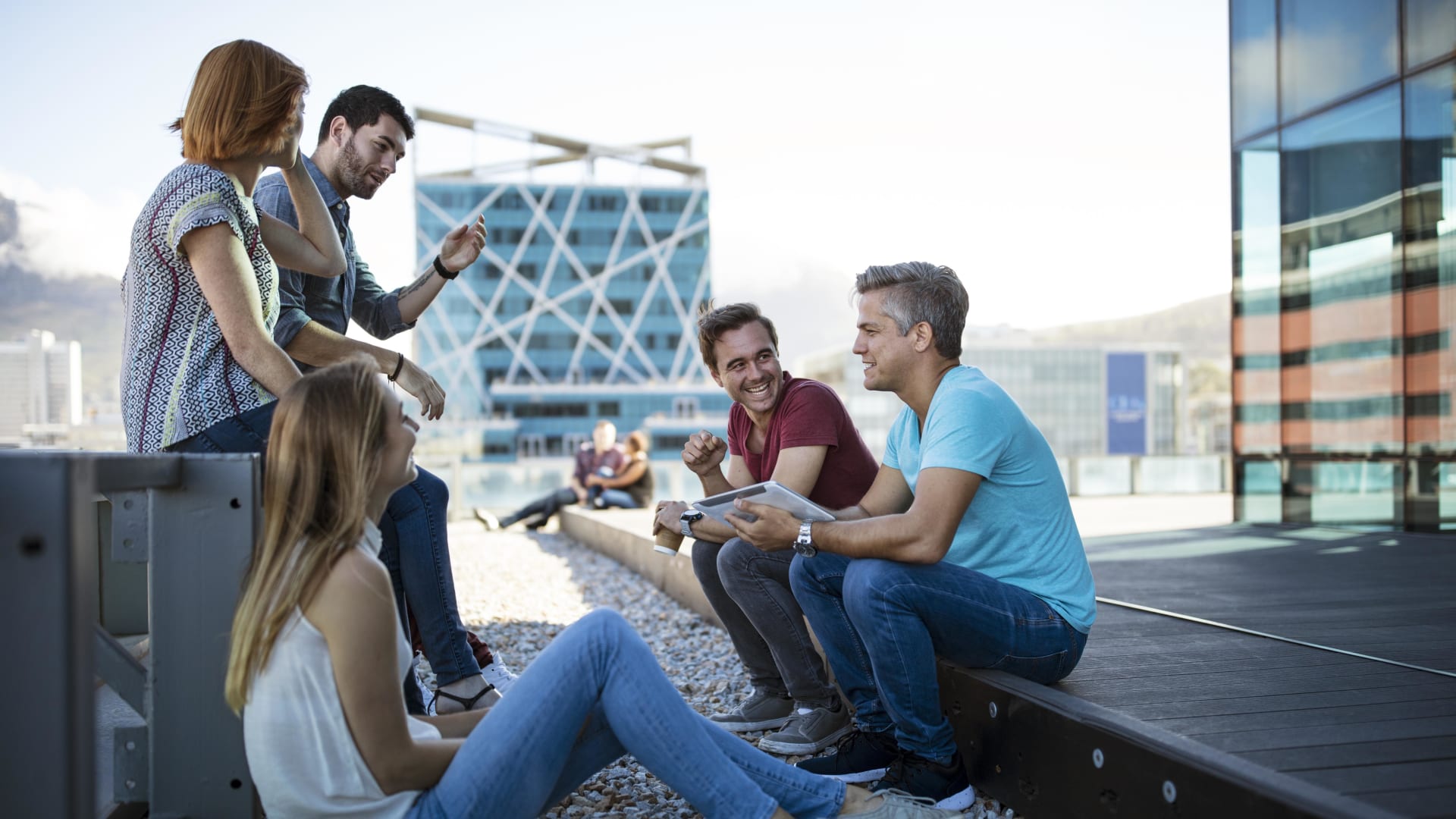 For many of us, the pandemic is receding, employees are making their way back to their offices, and all of us are stumbling back into the new normal.
In my world as an executive coach, this means one thing: it's time to do an offsite. For the past few months, my conversations with the founders and CEOs I coach have revolved around getting the team together.
If you're planning your own offsite, here are a few tips to make the time valuable, creative, and fun.
1. Set goals.
A good goal right now is just to be together and get to know each other. Building relationships is particularly important right now. Plenty of executives joined companies during the pandemic and have never met the team in person.
Other goals might be to decide on the strategy for next year, to clarify and renew the culture, or to determine the owners of each process and clarify the handoffs.
One way to make sure you have clear goals is to fill in the blank in this statement: "When we leave the offsite, we'll know we have been successful because we will walk out with X, Y and Z." Figure that out for yourself and ask your team to answer the same question. Having a well-crafted goal is a strong foundation for a great session.
2. Craft your agenda to meet the goals.
Once you have the goals, you can create your agenda. Don't get the order mixed-- many companies create the agenda before they have clear goals and end up covering a hodgepodge of stuff at the offsite. With no rhyme or reason, it becomes a mess of topics which is confusing and draining.
If a topic or experience supports your goals, yes, it belongs on the agenda. If it doesn't, then no, save it for another time.
Then, put the topics either in order of hardest first thing in the morning (when you're clear and awake) or a logical build. For example, you can't really work on clear goals for each executive when you haven't figured out the operational plan yet. And you can't complete the operational plan unless you've nailed down the strategy.
Once you have the topics, decide how you're going to address them. Will there just be a big discussion? Will you have small groups go off and collaborate and then come back and report out? Switch up the way you plan to address each topic to create energy and flow within your team.
3. Send out pre-work.
In some ways, pre-work is the most critical part of the offsite. Requiring pre-work forces each person to think through the topics they are responsible for, gather information, and present it to others in a digestible way. Pre-work also primes people to think ahead about key topics. When people read and absorb pre-work in advance you use precious meeting time to discuss, debate and decide.
Pre-work may include a questionnaire on how the team operates and what they'd like to improve on. Or, it could be an overview of the positioning of your competitors and their strengths and weakness, compared with your own. Sending out the right pre-work will create more focused discussions at the offsite.
4. Build in informal time.
The point about being offsite is to be away from your day-to-day rhythm of work. A key part of the value of that is creating space for informal time. Make sure you have dinners and maybe an activity or two to encourage socializing.
This is particularly important coming out of the pandemic. Your team hasn't been together in person for quite a while, and some new people have probably joined since you last were in-person. Creating a bond is essential to having a good working relationship.
One of my clients organized a walking tour of the city we all visited for the offsite, and one did a mindfulness session together. Axe-throwing has also become a thing. Find a way to step away from the business and do something fun, creative, and inspiring.
5. Follow-up.
If pre-work is filling your tank with gas prior to the offsite, then follow-up is the oil change three months later. After your offsite, schedule a few blocks of time to follow up on action items that will come out of the session. Use that time to discuss what you decided at the offsite, track your progress, and course-correct when you need to.
Offsites are expensive. Make sure you get lasting value by having a plan to regroup and move decisions forward coming out of the sessions. Overall, an offsite is an important part of stewarding your team. Use these tips to make sure it's valuable.
Aug 4, 2021