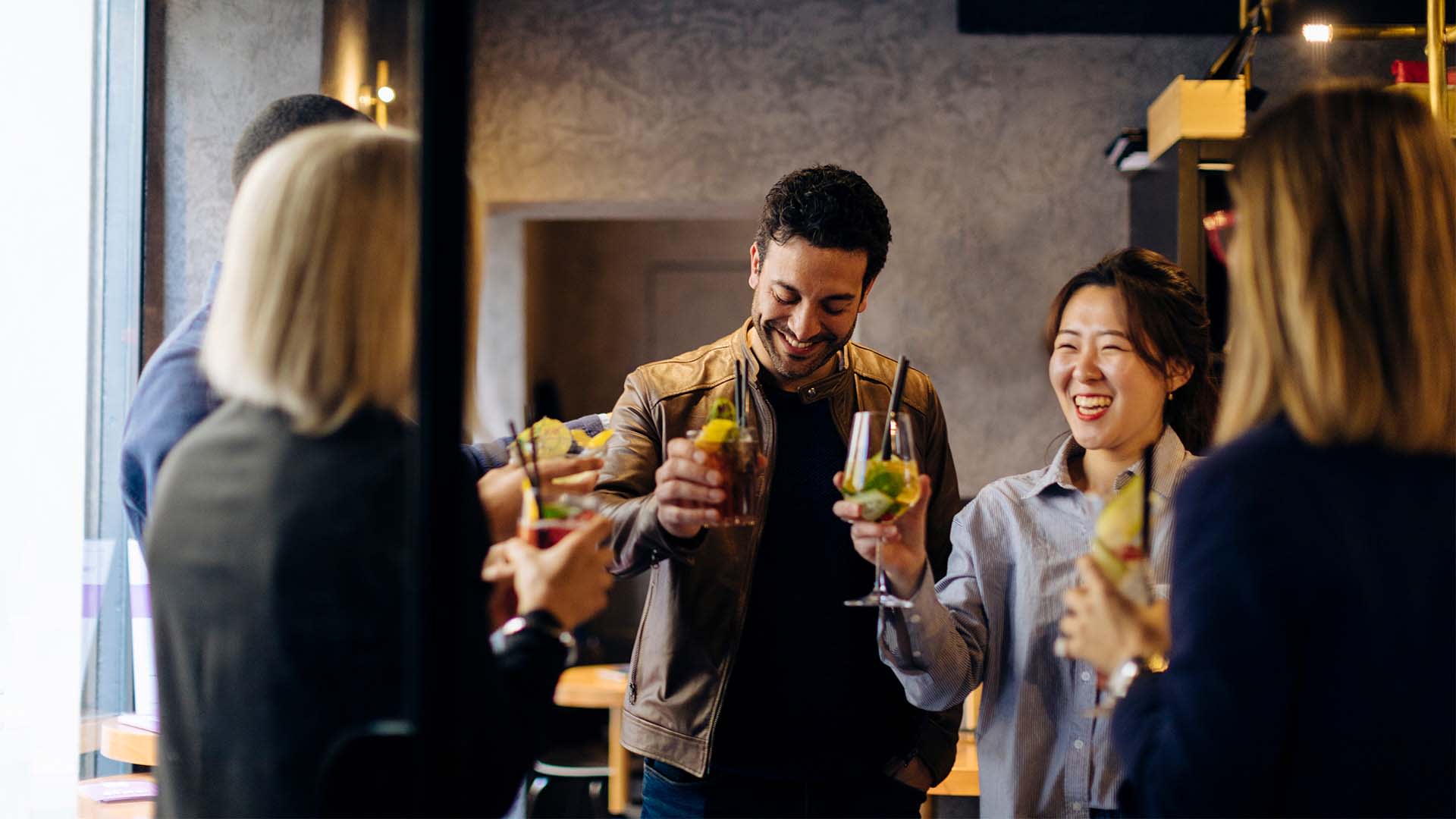 Here's a roundup of answers to three questions from readers.
1. Do I need to organize social outings for my staff?
I manage a staff of about 15 people who work from various locations, so there are many members of my team who won't see one another if it's not intentional. For our team to function well, it's important that we communicate and collaborate. To that end, we have standing meetings, regular professional development sessions and occasional group trips to industry conferences, an orientation process that emphasizes getting to know the rest of the department, etc.--all specifically work-day activities.
Previously, I had a couple of staff members who initiated regular happy hours and other social activities, as well. I was grateful for them because when the work day ends, while I truly enjoy my colleagues, I can't wait to go home to my family and read a book in the bath. I am also reluctant to be the organizer of happy hours because I don't want to create "Ugh, I have to go out after work to make my boss happy" situations. That said, I know many people do like to socialize with co-workers. And when someone else organized a happy hour, I went for a drink when I could -- it was fun and low-key. I realized recently, however, that after some normal turnover, the main "social directors" are gone and no one has stepped up to take their place. Do I need to take this on? Or can I just go home and lock the door behind me?
You do not need to take this on. You do need to ensure that your team has opportunities to interact and collaborate, and it sounds like you're doing that. There is nothing that says "and some of those opportunities needs to be after work or with alcohol."
If you really want to address it, you could say to your whole team, "I've realized that since Jane and Marcus left, we haven't had many happy hours or other social activities since they were generally the organizers. If anyone misses doing those, feel free to organize them. I'm not going to do it myself since I wouldn't want anyone to feel pressure to attend. But it's fine if you want to. And it's fine if you don't, too."
2. My employee thinks "thanks" is positive feedback
I have an issue with my direct report, "Karl," who thinks that when someone thanks him for doing a task, that constitutes positive feedback. He forwards emails to me that read simply "thanks" with notes asking me to take note of the evidence of his fantastic work.
In our work culture, "thanks" means only that someone has received an email. It does not relate in any way to the quality of the work. So by misinterpreting them, Karl is getting an unfairly positive understanding of his work product. This is leading him to push back against the coaching I am doing with him, because his work is in fact unacceptably poor. He gets very upset and defensive at the slightest criticism and often does not seem to take in negative comments. How do I explain that "thanks" and even "great, thanks" does not mean "well done," in as effective and kind a way as possible?
"I've noticed that you've forwarded me many emails from people saying 'thanks.' That's an acknowledgement that you did a task for them, but it's not typically feedback on the quality of your work. However, if you have emails from people talking about the quality of a project you did for them, I'd love to have those."
You could add, "The sort of feedback that could show praise for your work would be things like if Carrie commented on the thoroughness and accuracy of the report you sent her, or if Bob said he appreciated the nuance in the draft you wrote for him."
That said, he sounds unreasonable enough, and the issues with his work sound serious enough, that he may not get this no matter what you say. So I wouldn't make your bar for success here finding a way to convince Karl of how poor his work is. Rather, your bar for success is either Karl brings his performance up to a good level quickly or he is transitioned out. And if you haven't already, be very clear with him about that so that he understands that this isn't a debate.
3. Writing a LinkedIn recommendation for an employee who quit during our busiest time
I run a small organization, and one of our employees recently quit during the busiest time of year by giving two weeks' notice. I know that's professional convention, but given what a specific niche the position is (making it hard to fill) and the timing of the announcement, it put me off. Some of her co-workers were upset by the timing as well.
Now the ex-employee has asked me to write a review on her LinkedIn profile. If she asked me to be a reference for future employers to call, I would, and would give her a positive review. But it irks me to be asked to take time to write a LinkedIn review when she's already found a new job, and now I'm busy trying to find her replacement. Is it wrong or rude of me to not write one?
It's pretty petty. The exception to that is if her job was one that it's very much understood that you don't quit at this time of year or without more notice (the way it is for, say, public accountants during tax season, an event planner right before your biggest annual event, or campaign managers the month before election day) -- but that would need to truly be a norm for the field, not just your own preference. If it's just that it's a busy time for the organization and it was inconvenient, well, that's how these things go sometimes. In that case, if her work was good and you'd have been willing to write her a LinkedIn recommendation otherwise, you shouldn't withhold it now. (That said, LinkedIn recommendations don't carry a ton of weight, and you really don't need to write something extensive.)
Jun 14, 2022