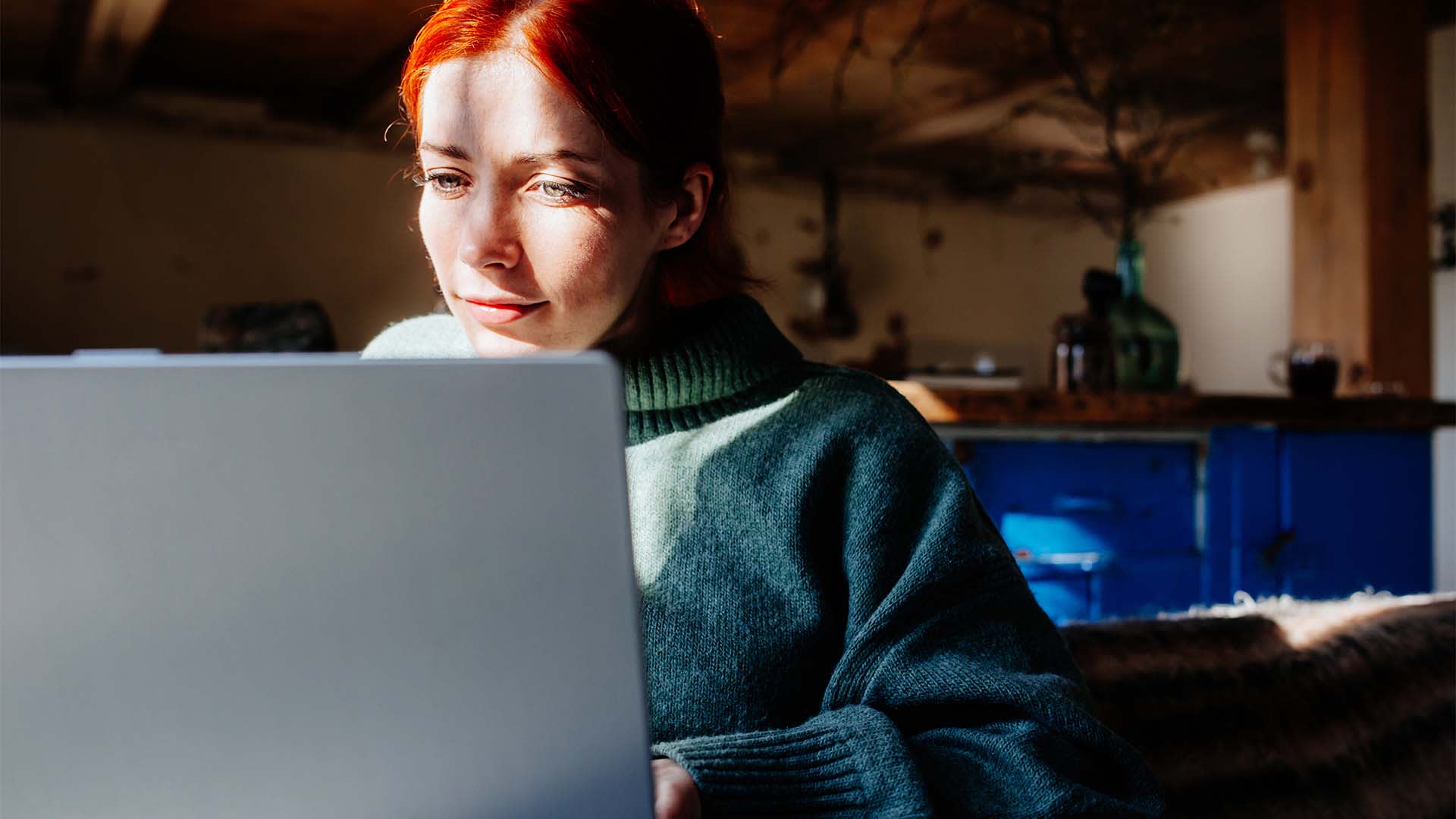 When the Covid-19 pandemic forced us to close our offices in March 2020, I always assumed it would be temporary. Despite having a relatively small, 40-person team at that time, our San Francisco office was a collaborative haven -- a place I could consistently go for insight, inspiration, and connection.
Nearly two years later, pandemic-induced remote work has continued, but during that time, our team has increased 800 percent in size. Fueled by the pandemic's spotlight on mental health, our business scaled rapidly leading to more than fourfold customer growth, more than 10-fold people served, and more than eightfold contracted ARR growth. These statistics alone show remote work had no impact on our productivity, and anecdotally, I heard countless comments from my team expressing gratitude for the flexibility, autonomy, and personal peace that accompanied the remote work model.
As the pandemic has begun to become less threatening, with widespread vaccination and increased herd immunity, we are faced with the same decision that so many leaders continue to struggle with: Do we bring our employees back to the office? To answer this, we looked at a few data points, notably our team's productivity against company goals and our employee's preferences about where to work. Given that we saw continued productivity through the pandemic and clear employee support for a remote culture, we decided to adopt a remote-first strategy at Modern Health.
Create Options
Despite implementing a remote-first strategy, we quickly realized that some people need a work environment outside of their homes. To accommodate, we're covering the cost of co-working spaces, whether that's for a one-time use or on a regular basis. We're also experimenting with company-wide co-working days in major hub cities so employees can collaborate and connect with each other.
Creating opportunities for departments and the entire company to connect in-person is also important in fostering company culture. We've implemented quarterly off-sites that are team-specific, allowing those that work together regularly to, in some cases, meet for the first time. In addition, we host a biannual company-wide offsite that's particularly focused on connection and cohesion.
Virtual employees who want to work remotely also want the opportunity to shake hands and get to know colleagues on a more personal level. To foster that connection, leaders should make sure these on-site experiences are both enjoyable and useful. Thoughtful agendas, relevant programming, and plenty of time for social connection is a must. We've also implemented biweekly all hands meetings that allow leadership and employees to connect virtually to talk about what's happening at the company.
By creating options for both in-person and remote collaboration, you're acknowledging with action that no two employees are the same while also providing real autonomy, empowering them to make decisions based on what works best for them.
Discuss Discrepancies Directly
Most leaders know by now that remote and hybrid work options have become table stakes for today's employees. Recent research found a whopping 97.6 percent of remote workers would like to work remotely for the rest of their careers and another recent survey found flexibility is even more important than salary. Most leaders have acknowledged how important it is for their employees, yet less have embraced remote work themselves.
A recent survey found more than two-thirds of executives (68 percent) want to work in the office most or all of the time, while many of their employees continue to work from home. This discrepancy between leaders and workers has far reaching business implications, from retention to inclusion to job satisfaction.
If leaders and managers prefer working in an office, they should feel free to do so, but it's important to create direct and open dialogue with their teams. Ask your remote employees how they feel about the physical separation with management, using safe, anonymous methods like surveys. Even more importantly, make yourself available to discuss employees' potential concerns. Listen to understand without judgment and separate your personal preferences from the company's standards. And when possible, address those concerns, whether that be with more flexible options or benefits to make working at home (or the office) easier.
Be Transparent
We are all navigating a new world with the wide-adoption of remote work and I've found it crucial to not only be open to feedback, but transparent about my own remote experience. A few months after we became a remote-first company, I decided to take the opportunity to move out of the Bay Area and back to my hometown of Boston, to be closer to family. I was transparent with the team about this and by doing so, I believe it encouraged people to pursue their ideal living arrangement as well.
I've also shared my own struggles with remote work, notably how I've missed seeing colleagues and feeling the energy that in-person work can bring. Living in Boston also means I'm traveling a lot more often for work, which, while exhausting at times, has surfaced opportunities to foster the in-person interactions I've been missing. As I travel more, I try to host dinners with team members who are local to the area so we can all experience the connection we're craving. As leaders, being transparent with the challenges and benefits of remote work encourages others to do the same.
Importance of Intention and Trust
If one word encapsulates a successful remote-first or hybrid strategy, it's intentionality. Establishing relationships, sharing perspectives, and building professional and personal familiarity are often much easier in face-to-face environments. To create, cultivate, and manage a distributed workforce, it takes a tremendous amount of thought, planning, attention to detail, and execution.
The foundation requires a culture of trust. When employees feel trusted, they do their best work, but creating a culture of trust requires relinquishing some control. If your instinct is to control and monitor your employees' productivity, remote work is going to fail in your organization. Today's employees deserve not only trust, but also recognition. I've been in awe of the resiliency of our workforce as they've embraced the constantly evolving journey, despite it being largely ambiguous at times.
It's also important that leaders acknowledge that strategies and policies are likely to change. A remote-first strategy doesn't mean leaders should throw out the traditional work playbook. Instead, companies should plan to iterate and evolve as the needs of workers inevitably change over time.
Remote work is far from easy, but many employees have made it clear that they want the option. Rather than hearkening back to the old ways of working, leaders need to practice what they preach and embrace the concept wholeheartedly -- whether that means working remotely themselves or creating an inclusive and intentional work environment rooted in trust.
Jun 21, 2022