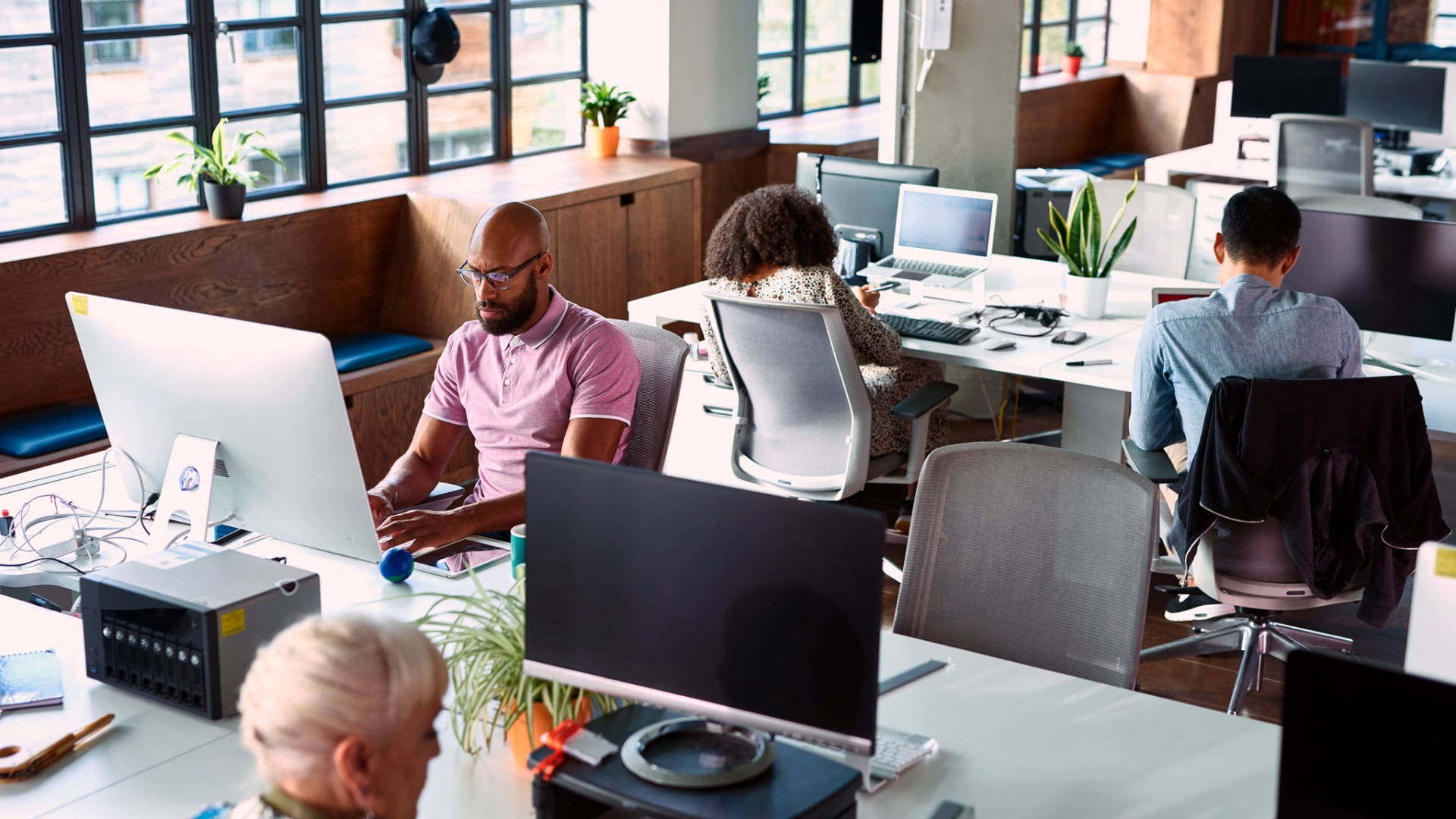 Although some people have fully embraced saying adios (and good riddance) to their daily commute in favor of working at home, there's no question that teams collaborating virtually have extra challenges to overcome.
Trust me, I know. The content marketing company I co-founded, Masthead Media, works with talented freelance creatives located all over the globe in different time zones. Without a strong project management system in place, we wouldn't be able to support collaboration among our internal and external team members and streamline our processes.
That's why we don't just recommend our favorite project management tool to keep us organized--we live and work by it.
My company relies on a tool that manages so much for us: from our client projects to team collaborations, internal initiatives, personal calendars, and recurring tasks such as invoicing, new client setup, and the industry event we launched, the Women in Content Marketing Awards. Phew! That's a long list.
My co-workers, top clients, and I recommend these tried-and-true project management tools to level up your team's collaboration and organization.
My company puts its trust in Basecamp--my team and I use this platform every day--all day long. It's a powerful all-in-one toolkit that includes message boards, personal and team to-do lists, schedules, documents and files, group chats, and automatic check-ins.
All of the messages and apps you need are combined in one convenient dashboard for easier, simplified management. I also love that Basecamp supports a healthy work-life balance by giving members the option to set their office hours based on their time zone, and automatically pause notifications for when they're off the clock.
Pricing: Starting at $99 per month for your entire team.
Asana is a fan favorite among many of our clients. This project management tool offers customizable views to help you stay organized in the way that works best for you, whether you prefer to see your schedule as a list, timeline, board, or calendar.
Asana's automation features cut down on tedious manual tasks so you can simplify your workflows. It also integrates with over 100 tools such as Slack, Adobe Creative Cloud, Salesforce, Microsoft Office, Outlook, Chrome, OneDrive, and Dropbox.
Pricing: Basic plan is free; other plans range from $10.99 to $24.99 per user per month.
Monday.com is a powerhouse all-in-one tool that can easily handle project management, marketing, software development, operations, sales and CRM, task management, HR and recruitment, and IT.
Like Asana, Monday.com can automate repetitive tasks and integrate with tons of other tools you use each day. This project management platform is easy to use and simple to set up, and it caters to big clients including Hulu, Coca-Cola, and Adobe.
Pricing: Individual plan is free; other plans range from $8 to $16 per user per month.
Trello is another top competitor that deserves a spot on this list. The platform's building blocks are lists and cards, but from there, you can dive into timelines, productivity metrics, task assignments, calendars, and everything else you need to stay organized.
Trello has a built-in automation feature called Butler. The platform integrates with your favorite third-party tools and serves some big names including Google, Fender, Squarespace, and Costco.
Pricing: Basic plan is free; other plans range from $5 to $17.50 per user per month.
Though Basecamp is our company's bread and butter, any of the project management tools on this list would serve your small business well and catapult your team to optimal efficiency, organization, and collaboration.
Dec 3, 2021