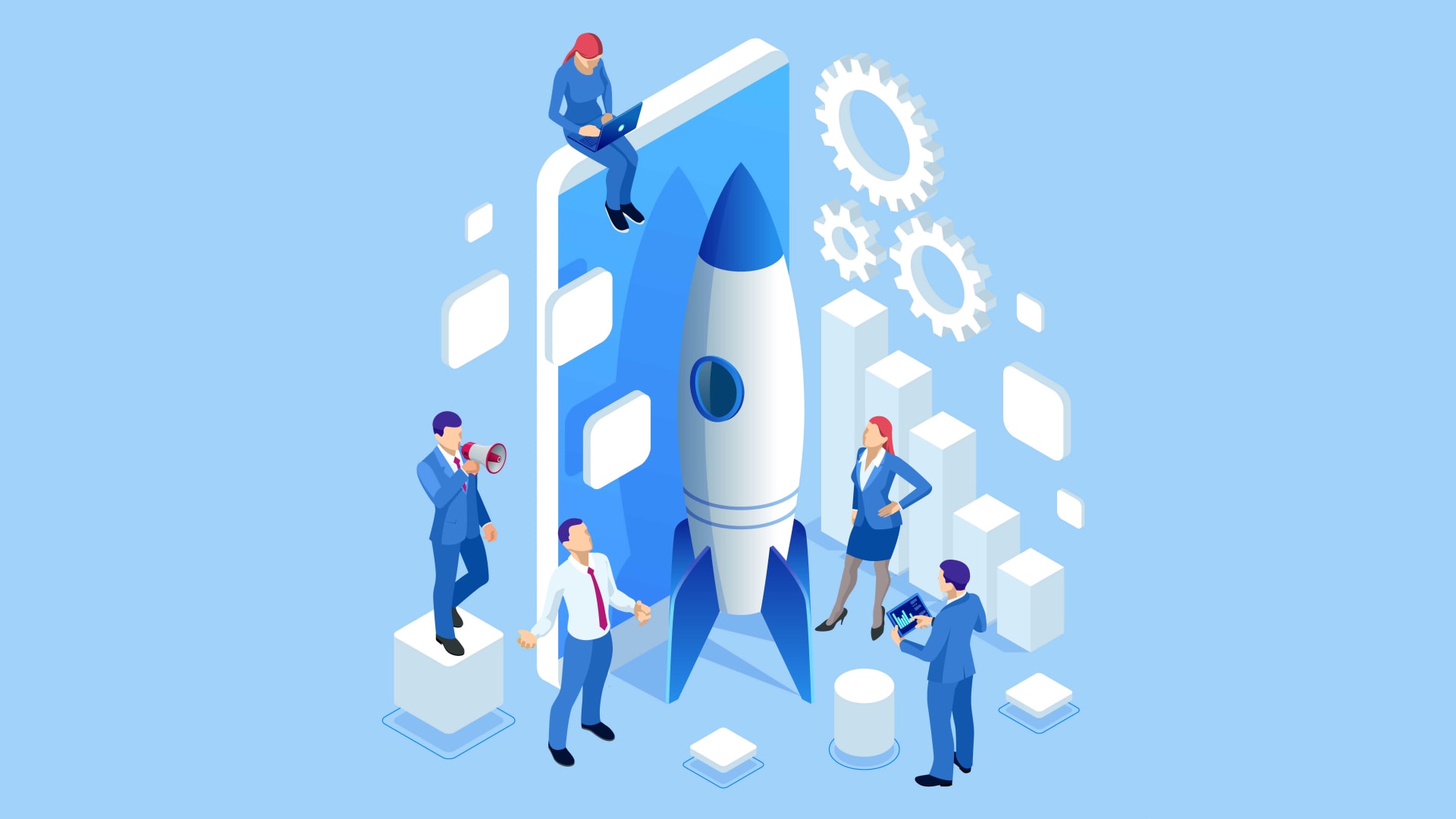 Considering the current state of, well, everything, it may not feel like the most strategic time to transition from a full-time job to start your own business or pursue a side hustle (even under normal circumstances, that process can feel scary!). But whether you've been dreaming of doing your own thing for a while--or life changes have turned an outside possibility into a necessity--2021 can be your year to go all-in on a dream.
How do you take baby steps toward launching a new business? My Masthead Media co-founder Julie Hochheiser Ilkovich recently spoke on a virtual panel organized by the New York Women in Communications, joining other female entrepreneurs in sharing tips for navigating the process of turning a side hustle into something bigger.
Tip 1: Don't Wait Until You're an "Expert"
Even if you're entering an industry that's a bit unfamiliar to you, sometimes it pays to just jump in, start learning as you go, and keep pushing forward. Analysis paralysis can be very real!
Jessica Bohrer, VP, Editorial Counsel at Forbes and founder of the jewelry line Dalla Nonna LLC, reflected on the challenges she and her co-founder faced as they got started with their jewelry business. "Start with the first step," she said. "We were not taken seriously as two young women getting into the jewelry business, but we sort of took for granted that you could do it--so we ran with it!"
Tip 2: Supplement Your Income
When Vivian Nunez was launching Too Damn Young, a community for young people who are navigating loss and grief, it was important to be pragmatic about how she'd make money to support the work she was doing to expand it.
"I wanted to find a way to make it financially work for me. So I started doing social media strategy and community management for other brands," she said. Now, the income she makes from her work as a content creator and strategist allows her to spend time on continuing to build the Too Damn Young community.
If you have a skill that others need right now, don't be afraid to reach out to your network and let them know. You may be surprised who needs hourly or project based support--and that income can help as you're launching your business.
Tip 3: Do your research
As we were launching Masthead, Julie and I took full advantage of the many valuable (and free!) resources available to entrepreneurs. Through those resources, we were able to connect with a lawyer who helped answer our questions about essential parts of starting a business, like taxes, setting up an LLC, and much more.
"Launching is exciting and you want to jump right in, but we did spend time planning and researching and talking to people first," Julie recalls. "I realized how critical it was to talk with other business owners. Seeking them out, going to conferences, and learning about what other people do."
The incredible feedback from the entrepreneur community no doubt helped us avoid several critical mistakes as we got started.
Tip 4: Consider a business partner
Jumping into the world of entrepreneurship can be scary, especially if you're making the leap from a steady, full-time job. Having a co-pilot on that journey may help to make it feel smoother and safer.
Julie and I worked together at a popular magazine before we joined forces to launch Masthead--so we had a sense of each other's strengths and areas of interest before creating a partnership. Based on that, we asked ourselves some important questions about what a business relationship would look like. After debating a partnership (both the benefits and drawbacks!) we decided it still just made sense for us.
Having a partner is a huge decision--one of the more critical ones you'll make early on.
"It's as much of a commitment as marriage is!" Julie says (I couldn't agree more).
Even if you choose not to have a partner, your earliest hires are nearly as critical. For Cate Luzio, founder and CEO of Luminary, a women's collaboration hub in New York City, launching her business on her own meant that she needed to be extra thoughtful about how she hired her early team.
"I knew what I was building, but I also knew the skills that I didn't have. My team complements that," she said.
Tip 5: Think like a founder, wherever you are
Even if you're still working at a full-time job within a larger organization, there are so many ways to think and apply principles of entrepreneurship--which is great practice for when you do decide you're ready.
"You have to be entrepreneurial in your own career," said Gina Hadley, co-founder of The Second Shift, a platform that connects outstanding women freelancers with companies in the finance and marketing spaces. "We have to take more responsibility for our careers, and use the tools to ask for what we need."
Before Cate Luzio left her full-time job, she tapped into a company-founded women's group, and it became a powerful outlet for her to practice entrepreneurial thinking.
"I spent 20 years in corporate investment banking. We weren't allowed to have a side hustle," she said. "But I had a side hustle within the company. That becomes a side hustle because you devote so much time to it and you're passionate about it."
Dec 1, 2020