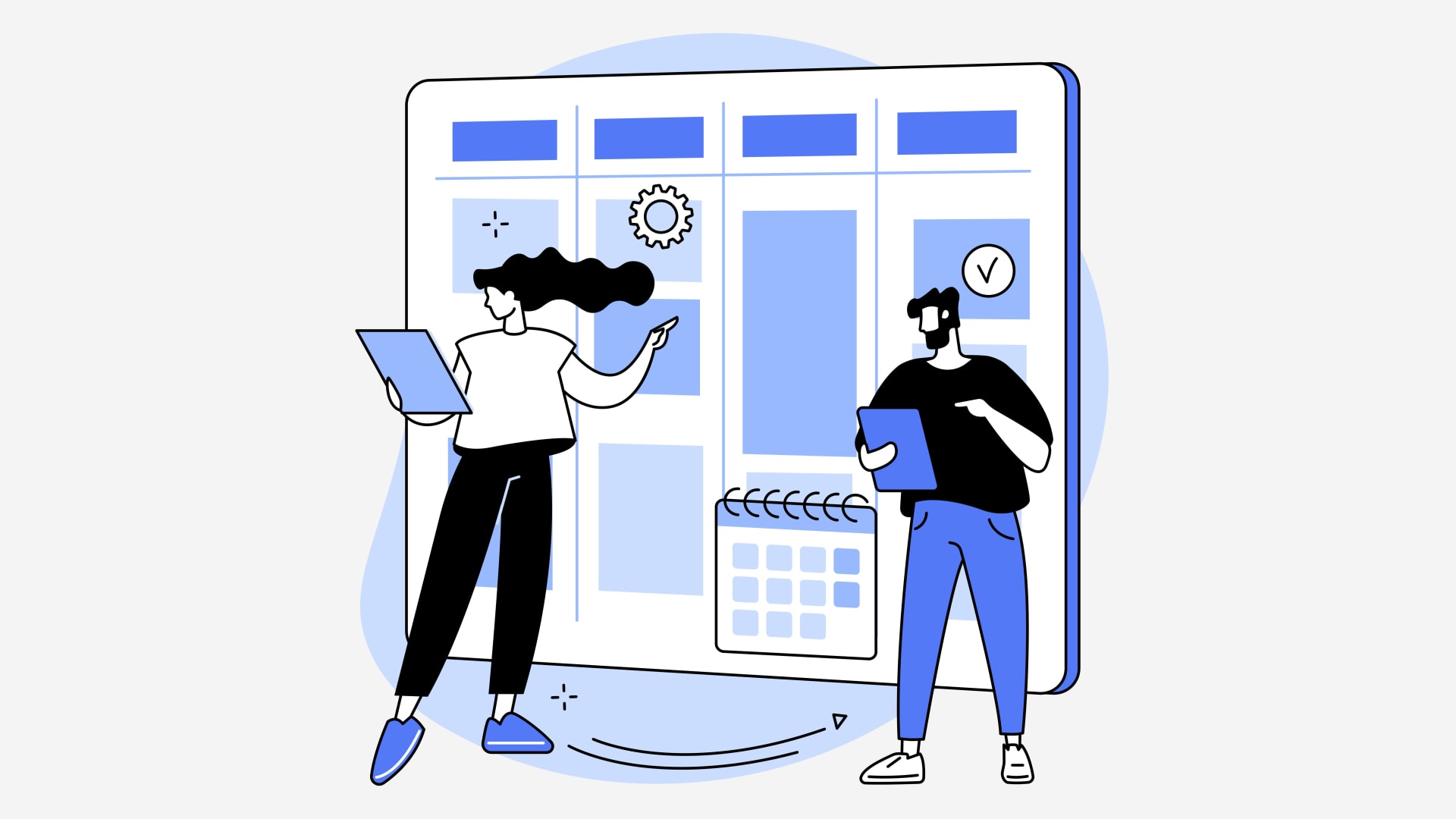 Your time is your most valuable commodity. It should be spent doing things that are important to you and your business -- not transferring meetings from your inbox to your calendar and ping-ponging emails to coordinate availability.
Who has time for all of that? I know I don't!
With remote work becoming the norm and online scheduling more important than ever, your calendar needs to stay organized if you're going to have any hope of successfully managing your tasks and growing your business.
Here are five hacks and digital tools you didn't realize you were missing.
1. Schedule Conflict-Free Group Meetings
Trying to arrange a meeting among several busy people with full schedules can be a giant headache -- especially when everyone has slim windows of availability.
Luckily, Google Calendar does the hard work for you
How does it work? Once you've added all prospective attendees to the event, select the "Suggested times" link below the guest list. Google will automatically provide a list of times when every attendee, including you, is available to meet without any scheduling conflicts. Thank you, Google!
Image: https://blog.hubspot.com/marketing/google-calendar-tips
2. Automatically Add Meetings to Your Calendar
HubSpot's meeting tool syncs to your Office 365 or Google calendar and allows prospects to schedule meetings based on your most up-to-date availability. As they book a time, HubSpot saves their contact information in an organized database -- and you don't have to do a thing.
The tool also enables you to embed your calendar directly onto your website (no coding required) to pull in more leads without any manual work.
I personally use this tool at Masthead Media to grow our business. At first I thought prospects would never go for scheduling their own meetings -- wouldn't they prefer I do the work of finding availability? But it turns out, many contacts wanted easier access to meeting times (less back-and-forth). In fact, some days, my email is filled with new meeting notifications from leads. Pretty cool!
3. Sync Your Calendar and CRM
If you're still jumping back and forth between your Google Calendar and CRM, you aren't using your time as efficiently as you could be.
Most CRM platforms, like Salesforce and HubSpot, have existing integration options that pair directly with Google Calendar -- no third-party downloads necessary! Take a look at your CRM settings to see if you can sync meetings between the two platforms so they can talk to each other and make your life easier.
4. Coordinate Meetings, Reminders, Thank-You Messages, and Rescheduling
Calendly is a simple yet powerful tool designed to put your meeting workflow on autopilot from start to finish, so you don't have to worry about it.
Calendly lets prospects create a custom meeting in a time slot when you're available. Then, the platform automatically sends out meeting reminders and thank-you emails, so you never have to worry about those either. And rescheduling is a breeze, which reduces the number of cancellations.
5. Use Separate, Color-Coded Calendars to Organize Professional and Personal Tasks
If you're serious about running your life like a project manager, your calendar probably serves multiple purposes. But managing your work schedule, prospect meetings, dentist appointments, and kids' birthday parties all on the same calendar isn't the best idea.
Google Calendar gives you one calendar to start with, but for the best organization, you should create new calendars that are segmented for different aspects of your life. You can toggle individual calendars on and off with a single click to see only what you need to see.
Pro tip: Color-coding your calendars will let you easily keep track of tasks at a glance.
With these simple hacks, your schedule will practically manage itself! You'll still need to attend the meeting and seal the deals on your own, though -- there's no automation for that (yet).
Apr 1, 2022