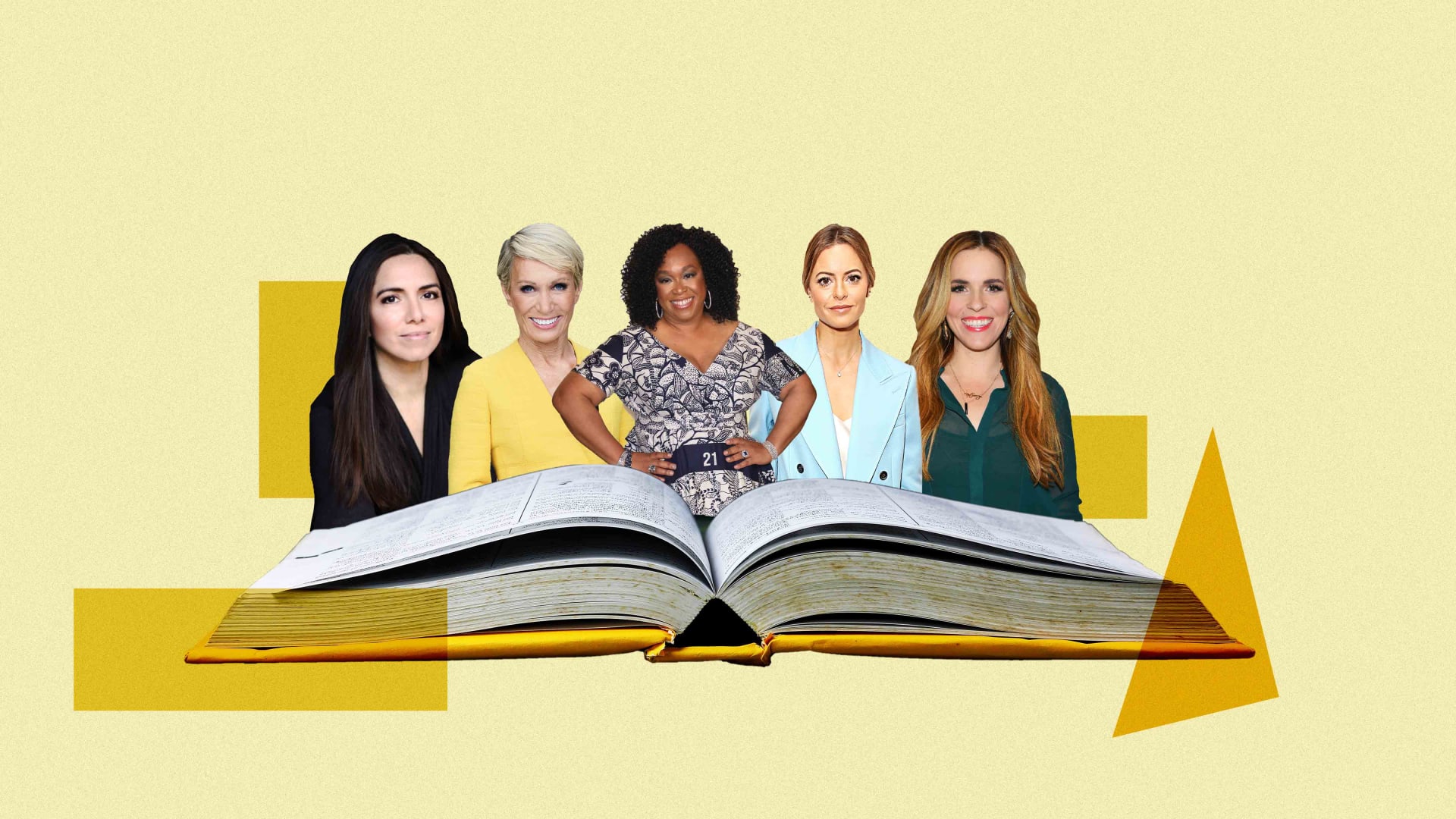 Since the start of the pandemic, many of us have been operating in pure survival mode--trying to stay safe, caring for loved ones, and navigating those perpetual Zoom calls from chaotic work-from-home environments. Achieving our biggest career aspirations hasn't exactly been a top priority (and for good reason).
But with fall upon us--and 2021 right around the corner!--I'm personally feeling the need to get revved up and reset my personal and career goals.
If you're overdue for a shot of positivity right now, or simply want to add some personal development to your reading/listening rotation, give one (or all!) of these titles a try.
#GirlBoss by Sophia Amoruso
As CEO of Girlboss--and founder of the multimillion dollar online retailer Nasty Gal--Sophia Amoruso didn't take the tried and true path to success. After a difficult childhood, dropping out of college, and working several minimum-wage jobs, Amoruso decided to take charge of her own future by founding her own vintage clothing business.
In #GIRLBOSS, Amoruso shares how she learned the rules--and then learned to break them--in order to achieve success at such a young age. This "tell it like it is" tome will really connect with women who've felt a bit like an outsider in the past--and Amoruso shares why that's a very good thing when it comes to business.
Year of Yes by Shonda Rhimes
One of my favorite "top women in content" not only did a TED talk about her "Year of Yes," she wrote a book, too. And it's a must-read.
Rhimes's rise to fame didn't happen overnight, and many wouldn't believe she's actually an extreme introvert that doesn't love public appearances. After a heated family discussion that inspired the challenge, Rhimes embarked on a "Year of Yes," where she accepted every opportunity thrown her way for one year.
Rhimes's story details all of the new adventures she encountered and the lessons she learned during that year. It demonstrates exactly can happen if you face career anxiety head-on--and open yourself up to new, potentially game-changing experiences.
Shark Tales: How I Turned $1,000 Into a Billion Dollar Business by Barbara Corcoran
Long before she was a "Shark," Barbara Corcoran was a poorly performing college student who struggled to find her way in the working world.
In her autobiography, Corcoran details how, after failing at 22 jobs, she borrowed $1,000 from a boyfriend to launch a small real estate firm. Despite facing serious competition in a traditionally male-dominated business, Barbara used her scrappiness and savvy to outwit her competitors and eventually grow her brand into a $6 billion business.
You'll learn how Corcoran listened to her instincts--along with the wisdom of her mother--as she forged each step along the path to success. I love that this book has clearly defined lessons that we all can follow to make our own businesses and brands even more successful.
Girl Wash Your Face by Rachel Hollis
Okay, so this isn't exactly a business book--but I still felt this list wouldn't be complete without Rachel Hollis's massively popular memoir about the myths that hold women back, and how to overcome them.
In Girl Wash Your Face, Hollis lays out the 20 lies she once told herself....the very things that were keeping her from achieving success and happiness. In each chapter, she breaks these thoughts down one by one and shares her personal stories of getting past the negative self-talk.
If you've been feeling less than empowered these past several months, this book is sure to put you in a more positive headspace and give you the confidence to throw yourself back into your passions. Also check out Holllis's much-anticipated followup, Girl Stop Apologizing.
Leapfrog: The New Revolution for Women Entrepreneurs by Nathalie Molina Niño
Nathalie Molina Niño, CEO of Brava Instruments, shares her tips on how to start a business without the established network and safety net most successful entrepreneurs have access to. Leapfrog is ideal for any woman looking for a guide filled with practical advice on taking her business idea to the next level.
The namesake of the book comes from Nathalie's idea that there are certain uncontrollable hurdles facing many women who want to become entrepreneurs. She explains 50 different "leapfrogs"--loopholes and shortcuts to help tackle and overcome these obstacles.
Sep 24, 2020