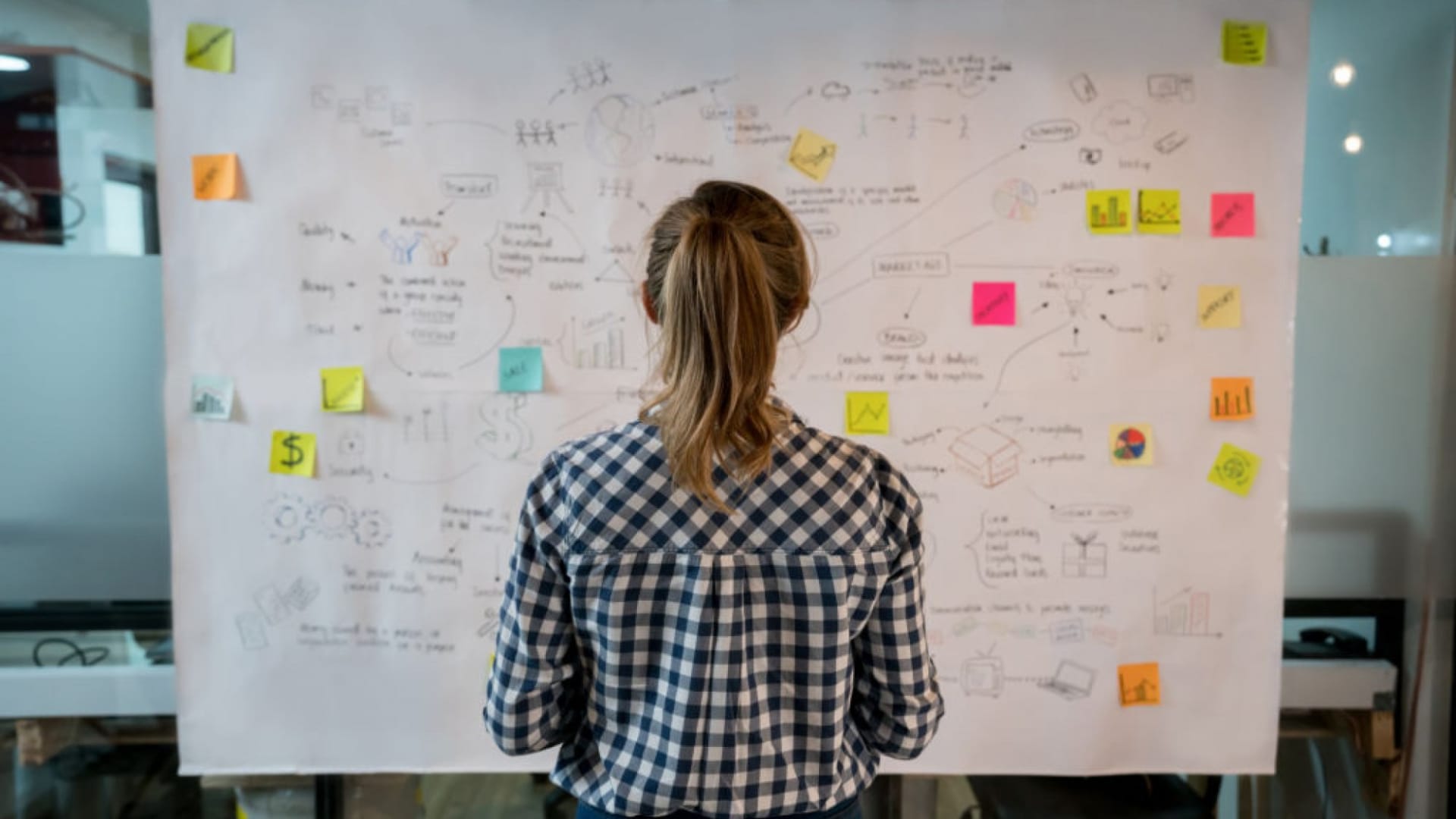 As we head into 2022, I'm feeling hopeful and excited for what lies ahead, even after another unpredictable year of remote work, Zoom fatigue, and an ever-evolving "new normal." My team at Masthead Media and I are taking time to reflect on what we've accomplished and to celebrate the work we've done.
One of the things I continue to be most proud of is the Women in Content Marketing Awards (WICMAs), which my co-founder and I created in response to the lack of representation within our industry. Now going into their fifth year, the WICMAs celebrate women at all stages of their careers who are making outstanding contributions to the content marketing field.
This fall, I had the pleasure of catching up with our 2021 Content Marketer of the Year honorees to hear how they're approaching 2022 planning--as well as the tools and trends they're most excited about for the upcoming year.
Marketing Trends to Watch in 2022
A savvy marketer not only keeps on top of the latest trends in their industry, but also thinks strategically about when their brand should (and shouldn't) lean into a trend. I asked our experts about the marketing trends they're most excited about and how they plan to leverage them in their work.
"I think the idea of partnerships is going to take on new meaning in 2022 as we start to understand how to utilize all platforms across every communication channel," said Caroline Tell, editorial director at luxury maternity brand HATCH. "It's about leveraging existing relationships and creating new ones with brands, contributors, and innovators in our space to help us create content and experiences that'll enrich our storytelling and reach new audiences."
Developing those relationships is a crucial part of any brand's strategy, and though brand engagement on social media is not a new trend, these experts see social gaining even more traction next year. "It's not just about engaging with those who come to your content anymore. Brands need to meet the consumer where conversations are happening and fold in organically," said Stacie Dauffenbach, director of digital brand at home security firm ADT. "To do it right, social listening and engagement is an always-on activity."
Many marketers plan to use different forms of media in creative ways. "We are most excited about the rise in short-form video content and the potential for IRL experiences in 2022," said Layne Bernstein, content strategist at Rothy's, the sustainable lifestyle brand. "It's amazing what you can communicate in just 15 seconds, and we are up for the challenge!"
According to Nekasha Pratt, vice president of marketing for HarperCollins Publishers and founder of her own marketing and strategy consultancy, Bright Advisory Group, there's untapped potential in new platforms: "I'm looking at Patreon and how people in the publishing industry are using that platform, and even how NFTs are being used by content creators," she shared. "I'm also keeping an eye on recent developments in social-audio spaces such as Spotify Greenroom, Twitter Spaces, and Facebook's Live Audio Rooms to see how they could be leveraged."
As the world adapted to a new normal during the pandemic, many brands focused on transparency and openness with their audiences--and some even featured their own employees in marketing materials. One of the most prominent examples of this was led by Ellen Gerstein, senior director, content strategy and engagement, corporate affairs for pharmaceutical giant Pfizer. She and her team invited C-suite executives and scientists from across Pfizer to appear on camera and talk about their work to develop content that helped reassure a global audience.
At Pinterest, Colleen Stauffer, global head of creator marketing, and her team are leaning into the influencer marketing trend and building on the momentum of the "Make the World Make" campaign. The launch of the Pinterest Creator Rewards program will allow creators on Pinterest to get paid based on community engagement; it underscores the importance of listening to your most engaged audience members.
The Tools Behind the Trends
So what helps these marketing leaders power the incredible work they do? Not surprisingly, each relies on a unique suite of platforms to create content and measure and report on their impact.
"Wordpress is the foundation upon which our content house is built," said Stephanie Reid-Simons, senior director, content strategy, at Zillow, the real estate marketplace. She added that her team also uses Knotch to power strategy and measurement.
For Stacie Dauffenbach and her team at ADT, ListenFirst is their "go-to" content tool, allowing them to benchmark their performance against all social advertisers and get inspiration from top-performing content. "This allows us to catch consumer trends when they begin and to use those insights to pivot either our future content or real-time plans."
And as teams have adapted to a remote work culture, tools that support collaboration and visibility have become more important than ever. "We use a centralized content calendaring tool and all functions (organic social, paid social, press, influencer, email, site, retail) plug their plans into it, enabling visibility, collaboration, and cohesion," Layne Bernstein of Rothy's explained. Nekasha Pratt and her team at HarperCollins use AirTable and SharePoint to streamline sharing materials internally and tracking their content inventory.
Editorial Director at Marriott International Robin Bennefield, who leads editorial storytelling and content strategy across Marriott Bonvoy brands, shared that her team uses Simplecast as their podcast platform alongside Podsights and Chartable for reporting and insights. "We love the intimacy and the authenticity that podcasting provides. It's been the perfect way to tell these stories." The team's travel-focused podcast, "About the Journey," uncovers inspiring stories.
Preparing for Another Unique Year
At the end of each year, my team at Masthead Media and I take time to review results and align on strategy across our business verticals to ensure we're ready to hit the ground running in January. I was curious how these experts approach their planning for the upcoming year.
"We are doing a deep dive into our content arsenal to determine what's working and what we can improve upon," said HATCH's Caroline Tell. She's focused on how to evolve HATCH's newly launched "Babe" blog. "We're out of infancy and ready to lean into what our reader really wants from us and create new ways to support her."
For Robin Bennefield and her team at Marriott, collaborating with stakeholders across the company is key to the planning process. "We gain insights on travel trends from internal CX teams, and we seek to align with any business objectives and look at the travel landscape at large to develop monthly themes that focus our storytelling approaches throughout the year."
"There are many seasonal or 'hallmark holidays' that are relevant for your brand that you should use as moments to begin conversations with consumers," suggested ADT's Stacie Dauffenbach. "Deciding what these 'pre-planned' moments are is crucial, as it will free up time to participate in real-time trending conversations and content executions."
Nekasha Pratt and her team at HarperCollins know the importance of getting an early start on planning. "I believe that being more proactive, and less reactive, allows you to be more strategic, so planning is key to being prepared," she said. "That gives us the ability to have certain content ready in advance and room to be nimble in creating new content as sudden needs or trends arise." She also shared that her planning process includes evaluating return on investment: "We take all that knowledge, as well as research, budgets, and goals and objectives and create a strategic plan."
Taking time to plan for the growth and development of your team is also a critical part of the planning process and sets everyone up for success for the upcoming year. "A content leader is only as good as their team, and mine is mighty," said Zillow's Stephanie Reid-Simons. "Explaining the value of content can wear on one's soul, but the great people I work with inspire me every day."
The great people I work with--as well as these industry leaders--also inspire me every day and make me excited to take on the challenges of this upcoming year.
Dec 29, 2021