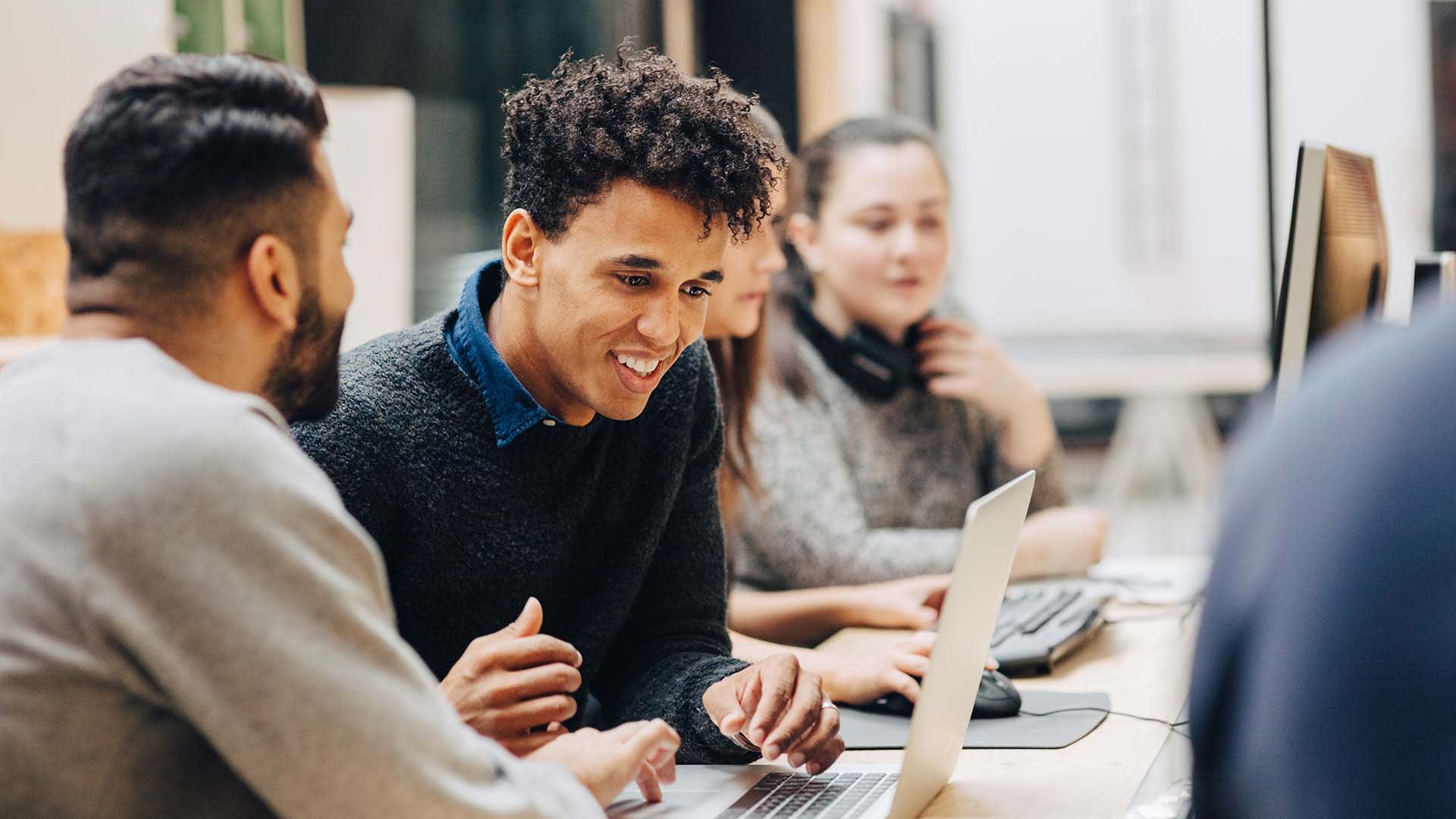 The Covid-19 pandemic has dramatically transformed the concept of work and along with it, the power dynamics between employer and employee. Work is now asynchronous, team members can be spread around the globe and new technologies are constantly emerging to change the nature of how we do our jobs. It's also evident that this isn't a temporary shift. It has become a new normal. After all, a Microsoft survey found that over half of employees in the U.K would consider quitting if there was no hybrid option.
This seismic shift leaves business owners, C-Suite executives and managers grappling with a key question-- how can organizations thrive in this new normal and amidst an increasingly competitive war for talent? I believe it comes down to three things-- instilling a common team vision, connecting your technology stack and helping your people gain time back.
Unite the Team Under a Common Vision
One of the major downsides of working remotely is the missing camaraderie that people get from interacting with colleagues in person, either by working on a team project or having a casual conversation in the break room. This also presents a unique challenge for managers of a hybrid workforce-- how do you keep the team spirit alive when you have to rely on video conference calls and the occasional team onsite?
Building a team spirit can be challenging but completely achievable as I've seen after managing a remote team for the past two years. It comes down to clearly communicating the organization's purpose, getting team buy-in early, and then setting processes in place so that all team members are moving toward a common goal. Then it's up to the leader to promote a culture that rewards innovation and gives teams the satisfaction of solving bigger problems, outperforming the industry and improving their own lives in the process.
At the end of the day, this is about creating a winning environment where all employees can be inspired by a common vision and feel they are part of a bigger community no matter where they work from.
Interconnect Your Technology Stack
When our teams can't collaborate in the same room or with the same whiteboard to solve a problem, technology tools become increasingly important for the healthy running of a hybrid organization. According to Statistica, in 2021, organizations worldwide were using an average of 110 software as a service (SaaS) applications, a number that has steadily gone up since 2015. As employees need to navigate an increasing number of applications, business owners need to ensure that those applications don't function in silos.
Consider whether your network is set up to allow all applications to connect and talk to one another. Moreover, make sure to look beyond the tools or software you're providing, but rather, look deeper into the technology architecture that supports your whole organization. Is it scalable and flexible and can it change and grow with your environment as you continue to expand and bring more people into the hybrid environment?
The technology changes that come with running a hybrid workforce can be daunting, especially for startups and smaller businesses with limited resources. However, business owners should rest assured that they don't have to go about it alone and build everything from scratch. In fact, the pandemic has accelerated the transition from traditional IT to "everything-as-a-service." It's a change that's already widely embraced. A 2021 Deloitte survey noted that 75 percent of respondents said their organization runs more than half of its enterprise IT as-a-service.
Help Employees Win Time Back
The new way of working offers unmatched flexibility for employees and employers alike, but the potential downside of burnout is also a major concern. Digital distractions and virtual overload have been cited as possible reasons that trigger work stress for employees in a hybrid world. This is not surprising considering how many technology tools an average remote worker needs to use these days to perform their job. Technology fatigue is real and today's leaders need to be conscious about selecting technology that helps employees win time back.
Practically, this means two things-- first, align on the desired outcome and set the metrics that measure success and determine the best way to leverage technology in a people-centric way. In short, technology should save people time and allow them to divert attention to higher-value tasks. Never deploy technology for the sake of technology.
Second, make sure to provide tools that empower people to do their jobs better but without automating so much that they feel they lose control of the process. It's about finding the sweet spot between reducing complexity without oversimplifying. It's more than likely that the current model of remote and hybrid work is here to stay.
It's up to business leaders to implement the culture, processes and technologies that empower this kind of modern workforce. There will be challenges and missteps along the way, but with the right mindset and strategies, any organization can adapt and continue to thrive in this new normal.
Feb 24, 2022