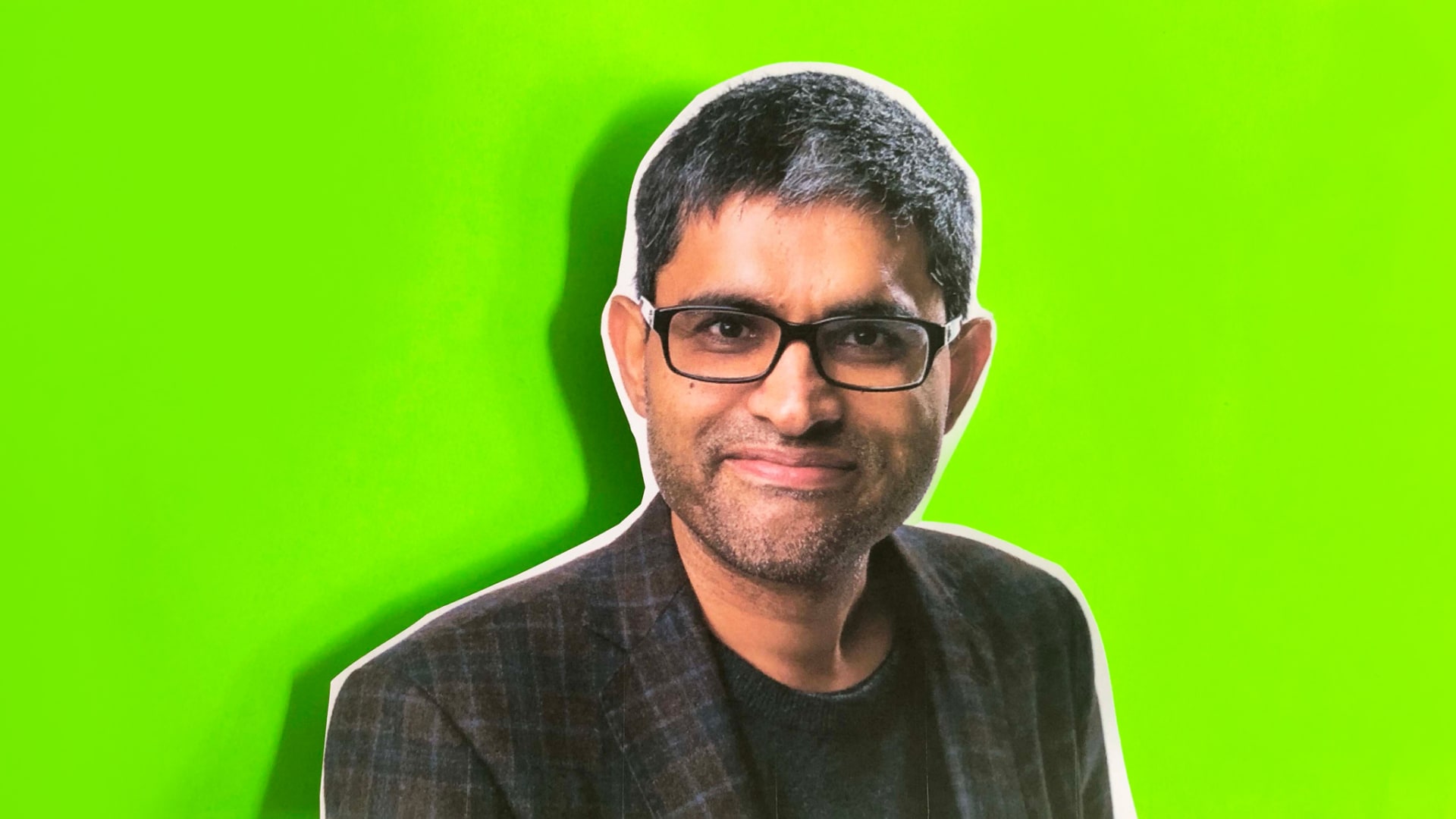 In an era where "moving fast and breaking things" has become the norm in the tech world, Ajeet Singh's approach to starting a business is decidedly less dramatic--and maybe even a bit old-fashioned.
Singh has co-founded two multibillion-dollar tech companies, Nutanix and ThoughtSpot. For both of them, he spent nearly a year just analyzing the market before even developing what the concept for the business would be.
"I focus on the market first, the problem second, and then the idea," he says.
This think-things-through philosophy has helped Singh in his entrepreneurial career avoid what he calls "mega surprises." He goes after opportunities that may be high in execution risk, but are very low in market risk.
In the case of hybrid cloud platform Nutanix, the market was large and growing rapidly but the technology was aging. Companies were struggling to manage increasingly complex data centers. Nutanix, which Singh founded in 2009 along with Mohit Aron and Dheeraj Pandey, aimed to bring software-driven data center architecture to enterprises, allowing them to view all of their servers and networks on one platform. The 2016 Inc. 5000 honoree now regularly ranks as one of the top three leaders in the more than $2 billion hyperconverged infrastructure market, competing with the likes of tech titans like Hewlett-Packard, VMWare, and Dell.
The origins of ThoughtSpot, which Singh co-founded in 2012, dated back to an earlier point in his career. Singh had once led product management for Aster Data Systems, one of the early Big Data startups. Back in 2008, the ability to collect and store data was becoming cheaper and faster. But, as Singh quickly recognized, analyzing and interpreting it was a "manual, laborious" process that took weeks and often required outsourcing.
"Why do people have to wait for a month to get a dashboard done by some data experts?" he asked. "Why can't it be as easy as typing something in Google?"
Those questions eventually led him to launch ThoughtSpot, a business intelligence platform. The idea, as Singh puts it, was to bring "Google-like" instantaneous data analysis capabilities to organizations. No longer did you need a data analytics background to simply pull up a report, or to wait for days.
As for many companies before it, simplifying a complicated task has proved to be a successful business model for ThoughtSpot. Cloud software giant Snowflake invested $20 million in the company back in March. And later that month, ThoughtSpot acquired SeekWell, a tool that connects SQL databases to programs like Slack and Excel.
Singh honed his instinct for spotting problems and developing technology to solve them in the early days of his career, when he worked at companies like Honeywell and Oracle. "I was excited about learning something from nothing, and that sense of creation drives me," he says.
But unlike most serial entrepreneurs, the act of creation isn't the only thing that drives Singh. In fact, the 44-year-old is no fan of that label.
"I actually hate that term, because it implies that you build companies and flip and move to the next one," he says. "That is not who I am. I'm extremely passionate about building lasting companies." As an example, Singh still serves as an adviser at Nutanix, and continues to herald the company's successes. The company went public in 2016; with a valuation of $2.18 billion, the freshly minted unicorn was the biggest tech IPO of that year.
Starting more than one company can offer many benefits, including hindsight. But all entrepreneurs, even experienced ones, should expect to make their fair share of mistakes. Singh, who is the father of two, compares the process of founding a second company to having a second child.
"You'll become more comfortable with certain things during the second time but, you know, every child is very different."
Jun 14, 2021