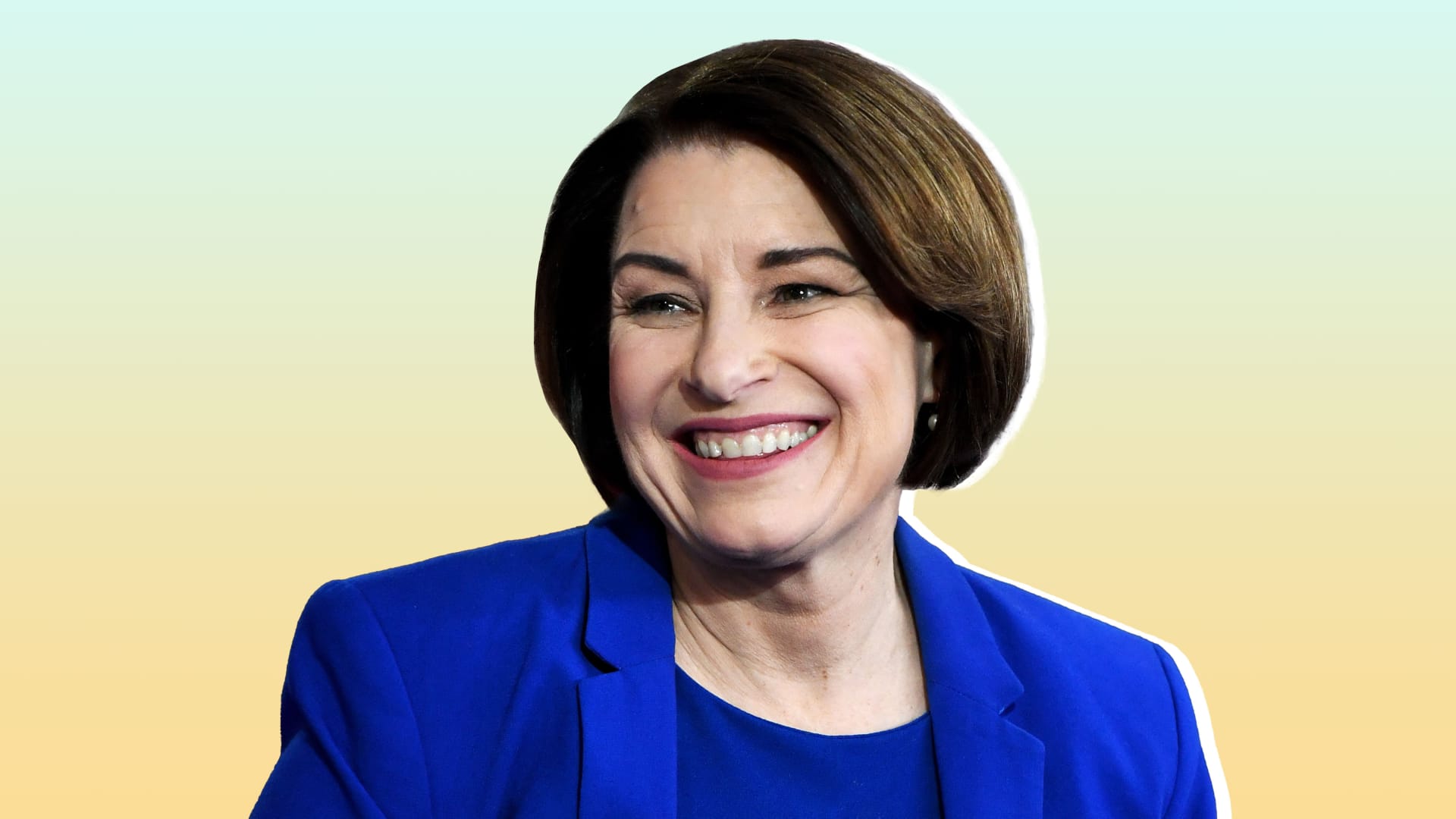 Spotify, Tile, and Match Group aren't exactly startups anymore. Neither is Epic Games, the maker of Fortnite, which last summer was valued at $17.3 billion. But these companies, which all rely on Apple and Google to host their apps, are locked in a battle with the tech giants that could trickle down to smaller companies and independent app developers.
Several of these companies testified before a subpanel of the Senate Judiciary Committee on Wednesday, chaired by Senator Amy Klobuchar (D-Minn.), on how Apple's and Google's app-store policies have had negative consequences on their businesses. It's the last in a series of hearings Klobuchar has chaired on big tech and antitrust issues.
"When you first hear about this, I know my first reaction was, 'Why wouldn't everyone want to be on the App Store?'" Klobuchar told Inc. in an interview prior to the hearing.
App developers have a host of reasons as to why they don't want to partner with the world's two largest mobile operating systems. One major point of contention is the so-called "app-store tax" of anywhere between 15 to 30 percent that Apple and Google charge companies for most paid transactions made through their platforms. For example, if Spotify users subscribe to the service through their iPhones, Apple will receive a cut of sales.
As businesses grow more profitable, the 30 or 15 percent cut for every paid transaction starts to add up. Jared Sine, chief legal officer of Match Group, the company that owns popular dating apps like Tinder and Hinge, revealed that app-store commission fees are the company's single largest expense at more than $500 million annually.
"[Apple and Google] can hurt us in little ways, they can hurt us in big ways. They can easily remove our app, impose the 30 percent tax," Sine said during Wednesday's hearing. "We're all afraid, is the reality, Senator."
Both Apple and Google take the position that Spotify, Tile, and other companies are still successful despite the app-store commissions. They also argue that the labor of curating and vetting each app for safety justifies the commission. Apple's legal chief, Kyle Andeer, noted that each week, Apple reviews about 100,000 submissions and rejects 40 percent of them. Critics say that the tech giants are still missing scam apps, and are rejecting new features that legitimate app makers roll out to keep users safe.
Here are the three biggest issues at stake for startups and third-party developers as Congress scrutinizes Apple's and Google's app-store policies:
1. Even reduced app-store "taxes" are hurting smaller developers.
While years of pushback prompted Apple and Google to reduce the cut they take from the smallest app developers from 30 percent to 15 percent, Klobuchar and other critics of the move say this doesn't inoculate the tech giants from anticompetitive conduct.
"They changed their policies for some of the smallest fish, but it seems like whenever someone's to the point where they can compete with the yacht, they might start to say, 'OK, I'm going to start charging a lot of you," said Klobuchar.
Apple and Google currently charge the reduced commission rate of 15 percent only until an app developer hits north of $1 million in revenue. After the $1 million mark, the rate goes up to the 30 percent that most (but not all) larger companies must pay for sales transactions made through the app stores. On Google Play, the $1 million threshold is reset every year. With Apple, a company that earns more than $1 million in 2020 will be ineligible for the small-business discount in 2021, but can reapply for the program the following year.
But most app developers won't hit anywhere near the $1 million mark. As a March 2021 App Annie study notes, the vast majority of app developers on both iOS and Android generate less than $100,000 in consumer spend per year. So even with the reduced rate of 15 percent, a company that earns $100,000 in sales one year on either platform will end up losing $15,000 to commission rates.
2. App developers can't charge lower prices on their own websites.
One way businesses can circumvent the 30 percent app-store tax is to ask customers to pay for services directly on their website. But companies like Spotify say Apple has blocked them from advertising lower-priced options on the apps themselves.
"We couldn't even email our users to tell them about a way to upgrade that didn't involve paying through Apple," said Spotify's chief legal officer, Horacio Gutierrez, during the hearing.
Klobuchar said such behavior was unjustifiable. "I don't know how [Apple and Google] can justify telling companies that are on their app store that they are banned from telling customers that they can get a better deal on their website," Klobuchar told Inc.
3. Beware if Apple or Google decides to build something to compete with your app.
The situation gets tricky when apps or services resemble a current or future offering by Apple or Google. Tile, the lost-item finder, is accusing Apple of anticompetitive behavior because of the recently launched Apple AirTag. The AirTag product, which is also a lost-item finder, will be in direct competition with Tile.
"We welcome competition, but it has to be fair competition, and Apple's idea of competing is patently unfair," said Tile's general counsel, Kirsten Daru. For example, Tile says that its iPhone users have to go deep in their phone's settings to enable tracking for Tile, whereas that feature is enabled automatically for AirTag.
Apple has also been accused of prioritizing its own apps over other apps in search results. In some cases, competitors have responded by purchasing paid ads that appear first in the search results. For example, a search for "Maps" on the iOS app store brings up a paid ad for Google Maps, followed by Waze, Apple Maps, and then Google Maps again.
But there's a potential bright side. Apple has opened up its "Find My" network and much more precise Ultra Wideband technology to developers, meaning that other third-party apps will now be able to build products centered on the network. Tile is already working on its own Ultra Wideband tech tracker that will use augmented reality, perhaps making it a step above AirTags.
Apple opening up its Ultra Wideband tech could make it easier for many companies to offer location-tracking that can't afford to do it on their own. For example, makers of bikes or other easy-to-lose products could now enable them to be tracked using Apple's "Find My" network. In theory, these companies could benefit from being able to access a more precise network. But given Apple's spotty track record with third-party products, it's too early to tell the price companies may pay for the privilege.
Apr 22, 2021