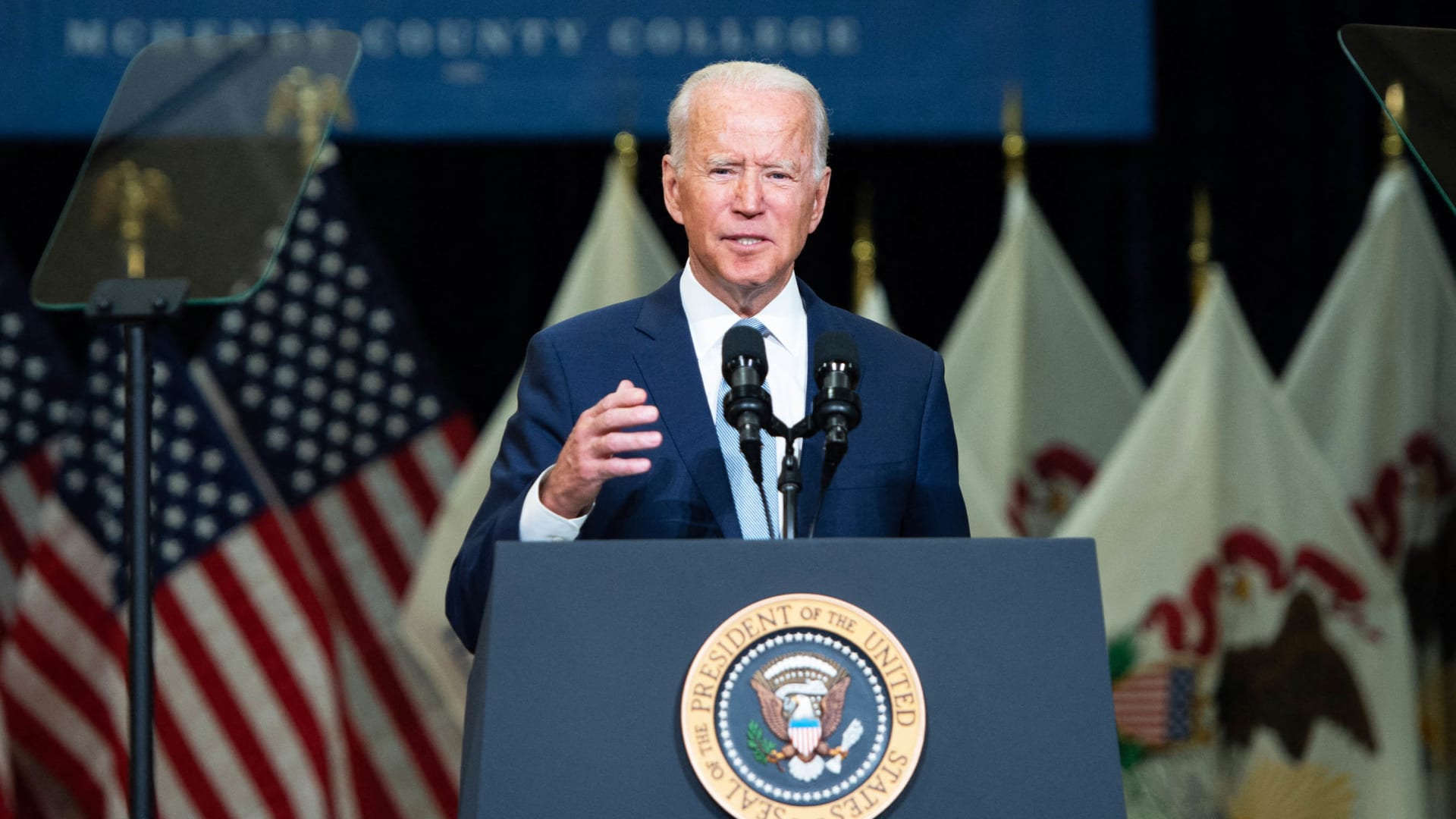 In a new, broad executive order he signed Friday, President Joe Biden is taking aim at corporations and big-tech companies, such as Amazon and Facebook, that have come under fire for anticompetitive practices. One potential upshot for startups and small businesses? You could get a leg up on hiring and finding new business opportunities.
The order calls for, among other things, the Federal Trade Commission to adopt new rules that would cut back the use of noncompete clauses, eliminate some occupational licensing requirements, and promote more competitiveness. The measure is the latest in a series of executive orders Biden has issued or plans to issue on labor practices and market regulation.
Here are more details on how the order may affect small businesses:
1. You may have an easier time luring talent from the Goliaths in your industry.
Big tech is infamous for requiring workers to sign noncompete agreements that ban them from working at a competitor for any number of years, effectively blocking a valuable source of talent for startups. But other industries engage in the practice too.
"[R]oughly half of private-sector businesses require at least some employees to enter noncompete agreements, affecting over 30 million people. This affects construction workers, hotel workers, many blue-collar jobs, not just high-level executives," said White House press secretary Jen Psaki said during a press conference Wednesday.
Biden's executive order is expected to direct the FTC to greatly limit the legal use of noncompete clauses on a federal level. Some narrow exceptions will let employers use them, but the exact details won't be clear until the full text of the order is released in the coming days.
A handful of states, including California, North Carolina, Montana, and Oklahoma, completely ban the use of noncompetes by employers. A few state legislatures are debating banning noncompetes altogether, or in specific industries, such as medicine. Congress has tried, but failed, to pass legislation that would ban noncompetes on a federal level. While there's bipartisan support for such a move, it hasn't been strong enough to warrant passage in both houses of Congress. The executive order would overstep the legislative branch and directly ask the FTC to create a new rule that would limit the use of noncompetes nationwide.
2. You'll no longer have to follow some occupational licensing requirements.
Many states require employees across various industries, including cosmetology, construction, food service, and more, to obtain occupational licenses before they can work. Almost 30 percent of U.S. jobs require licenses, and while some serve important health and safety concerns, licensing has become overly burdensome in some cases, said Psaki. Requirements vary by state, and in most cases licenses do not transfer if an employee relocates to another state.
Eliminating some of these requirements could remove unnecessary obstacles for job seekers and give employers greater flexibility in hiring and transferring talent.
3. Small businesses will have more opportunities in the marketplace.
Going after federal contracts is often a lengthy, time-consuming, and expensive task for small businesses. According to the Bipartisan Policy Center, the number of small businesses participating in federal contracts has declined 38 percent over the past decade.
Biden's executive order specifically directs federal agencies to promote greater competition in procurement and spending decisions. While details on this measure are still scarce, earlier this summer the Biden administration announced it planned to increase by 50 percent the share of contracts that go to small, disadvantaged businesses by 2026.
Today's executive order also directs the FTC to establish rules banning unfair competition on internet marketplaces. For example, big online retail marketplaces such as Amazon would no longer be able to use sales data on third-party-sellers' goods to launch competing products.
Jul 9, 2021