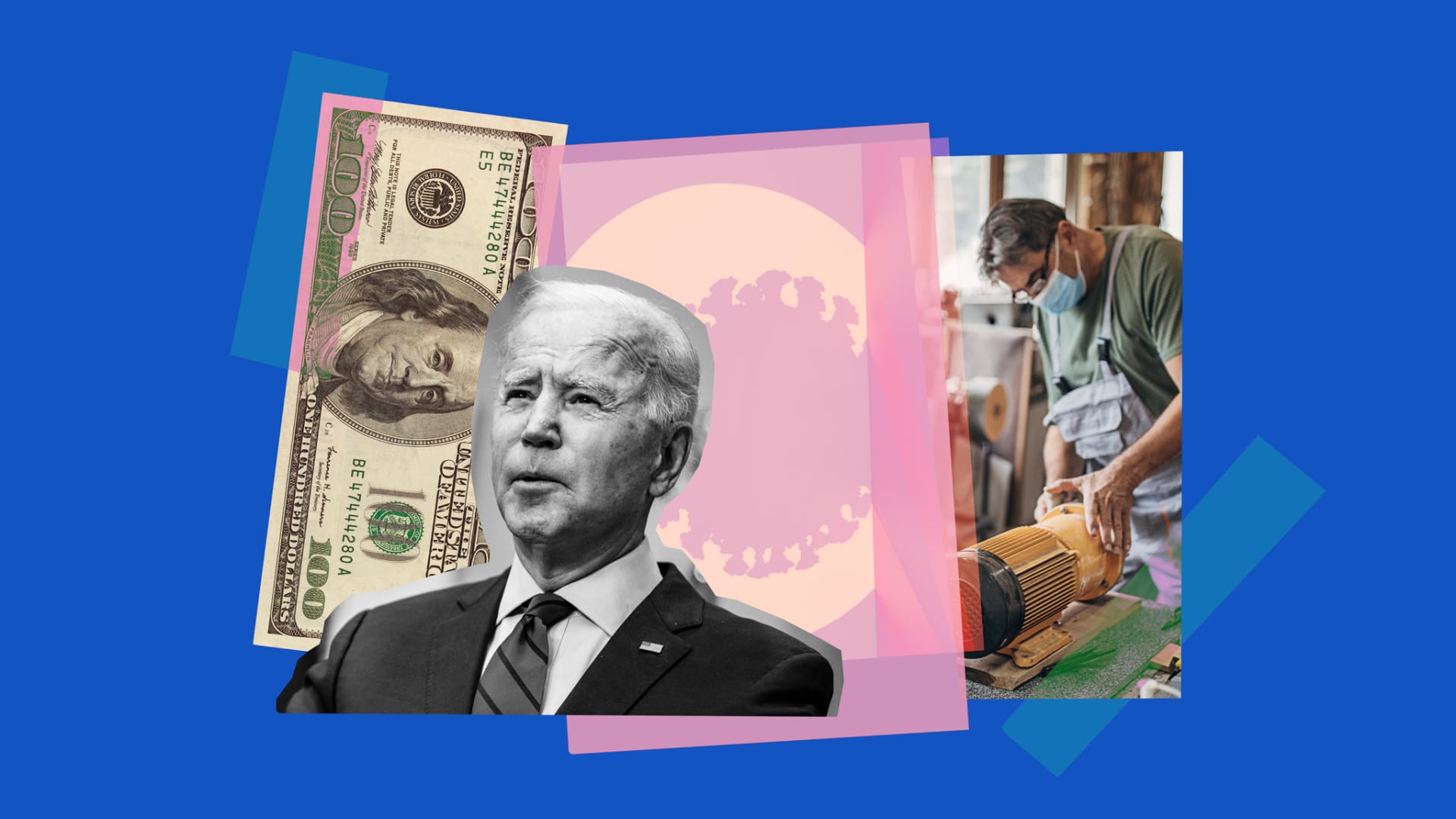 President Joe Biden made small-business owners the center of his first prime-time address in office, which marked the anniversary of the pandemic.
He recounted an anecdote from the summer when he asked a small-business owner from Philadelphia what she needed the most. She responded, "I just want the truth. The truth. Just tell me the truth," he said.
"My fellow Americans, you're owed nothing less than the truth," he followed.
The story prefaced the cornerstone of his speech: a sharp ramp-up of vaccination efforts and a call for national unity to get the economy back on track. In addition to acknowledging the more than 500,000 American deaths from the virus, Biden noted the many job and business losses suffered in the pandemic.
The president promised to direct all states to open up vaccines to all adults by May 1, and said there would be enough vaccine supply for every American adult by the end of that month. The address came shortly after he'd signed into law the $1.9 trillion American Rescue Plan Act of 2021, which includes $50 billion for small businesses. In his speech, Biden laid out a timeline for the months ahead that included reopening of K-12 schools, new CDC guidelines for the vaccine, and a return to small gatherings.
Biden, like Anthony Fauci, director of the National Institute of Allergy and Infectious Diseases, as well as the larger scientific community, tied the economy's recovery to the end of the pandemic. "The only way to get our lives back, to get our economy back on track, is to beat the virus," Biden said.
An increase in vaccine supply and a focus on school reopenings will likely have positive trickle-down effects for small businesses as public life returns to normal and offices and businesses can re-open. In the coming weeks ahead, Biden said the CDC would continue to issue new guidelines for how the vaccinated can conduct themselves in public and travel.
"We will issue guidelines on what you can and cannot do," said Biden.
The president set July 4 as a potential benchmark for a return to some normality and small gatherings. He said that if all recovery efforts go to plan, there would be a strong chance that families and friends could gather for a barbecue on Independence Day.
"That will make this Independence Day something truly special, where we not only mark our independence as a nation, but we begin to mark our independence from this virus," he said.
Mar 11, 2021