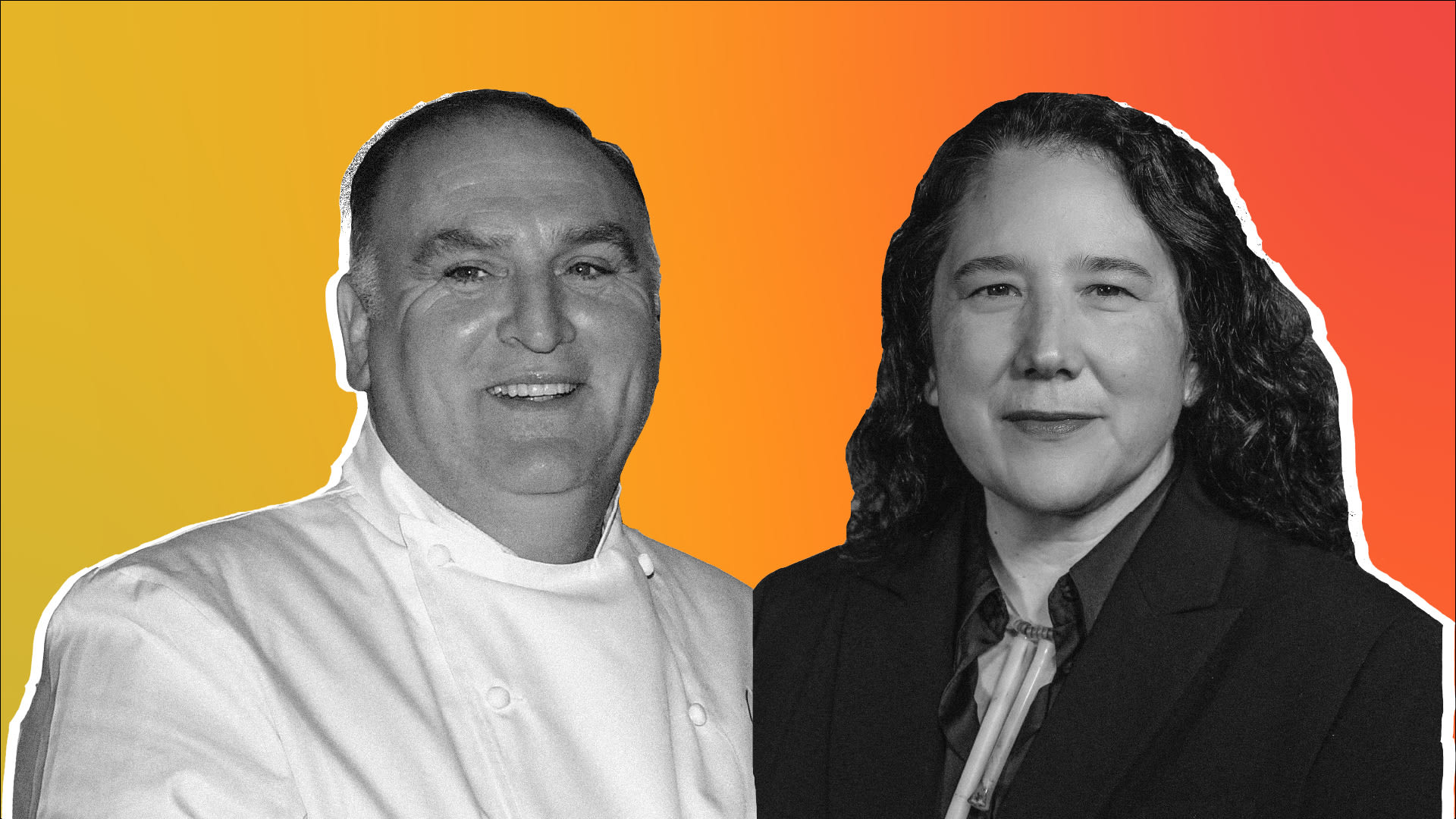 Covid-19 has changed the restaurant industry forever. The National Restaurant Association found that roughly 14 percent of U.S. restaurants have shut down permanently because of the pandemic, according to May data. And many restaurants still struggle to replenish their staffs since a large number of professionals have chosen to leave the industry entirely.
In a fireside chat on Monday moderated by Small Business administrator Isabella Casillas Guzman, chef and philanthropist José Andrés weighed in on the future of the restaurant industry, and gave advice for small businesses on how to emerge from the pandemic stronger.
"Cooks, we are people that adapt. We are people that love to feed everybody. We are people who love to build big tables. And we are people who realize that very big problems have very simple solutions," says Andrés.
The acclaimed chef has urged Congress to expand FEMA's emergency food program and renew pandemic funds for the restaurant industry. He also serves as the co-chair for the Bipartisan Policy Center's Food and Nutrition Security Task Force, which unveiled on Monday a set of policy recommendations for the White House and Congress that includes expansion of SNAP benefits and agricultural subsidies, in addition to the renewal of pandemic aid for farms and small businesses.
Andrés noted that the restaurant industry will need more federal government assistance in the future. But he added that leaders in the business should keep in mind what they can do individually to make a difference.
"Everybody's always going to be asking more and more from the government. And that's what the government is there for," he says. "But at the same time, I believe everybody has to ask, 'What can I do myself?'" He urged business owners with good ideas to step up and work with their communities.
World Central Kitchen, the food charity Andrés runs, has employed more than 3,000 restaurants as a part of its emergency pandemic response program. Private donations largely funded the effort, which he noted helped keep restaurants in business and their staffs on payroll. But since restaurants are a part of a complex ecosystem that includes local food suppliers, farms, and other small businesses, the benefits of this trickled down.
"Every dollar that touches a restaurant touches the economy in so many ways," says Andrés.
Andrés advised restaurant owners to come out of the pandemic better prepared for weathering uncertainty in the industry--but his tips easily could apply to a business owner in any industry. Know what you don't know, he says, and surround yourself with staff who can assist you in those areas. For example, it's OK to admit that finance or day-to-day management may not be your strong suit.
"To me the most important is to be highly aware of not only all the things you know, but be highly aware of what you don't know and recruit those people who will help you be better," says Andrés.
He also added, since the restaurant industry has changed from where it was 30 years ago, that owners will need to refresh their approach to the business and work with different tools. He expressed support for young restaurant entrepreneurs at the beginning of their careers, who launch food trucks or small bagel shops. The methods might be different, but the outcome, which is the business of feeding people, remains the same.
"We're going to try again. We're going to make it happen again. Because we can never give up on restaurants," he says.
Sep 13, 2021