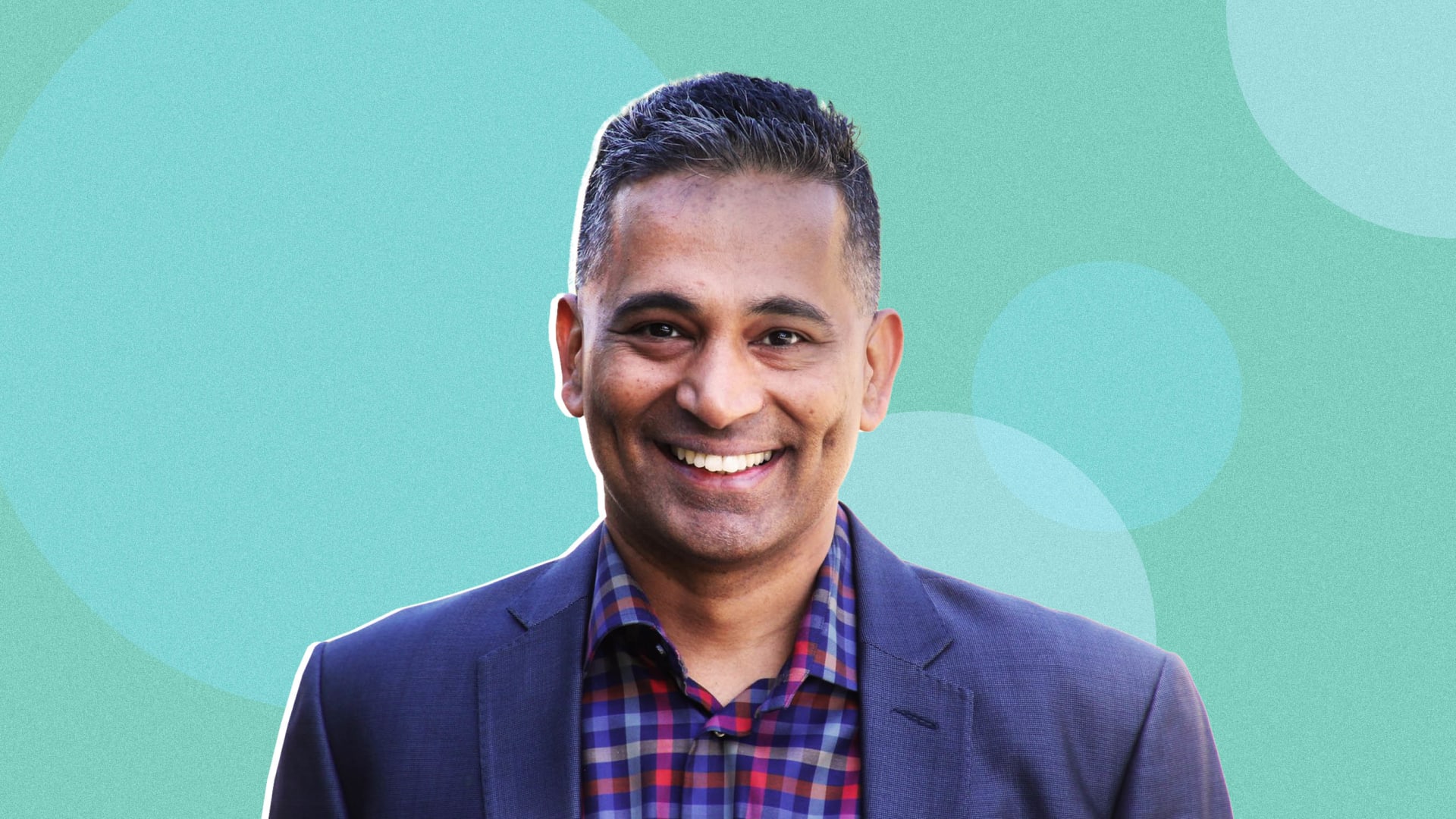 Hari Subramanian has a rule for his entrepreneurial career: If what he's working on makes him a little bit scared, he knows he's on the right track.
The founder and CEO of San Francisco-based business app platform Appify, Subramanian has always been wary of getting stuck in a comfort zone, a mindset a former boss instilled in him.
"Don't do things that are smaller than you," he recalls his boss telling him.
Pushing himself to think bigger and push beyond the scope of what seems possible has served as Subramanian's guiding philosophy as an entrepreneur. He says you may always feel like you don't know how you could ever scale your business as much as you want to.
"That burden, in a weird way, kind of inspires you to go after it," he says.
Such a risk-taking approach to business hasn't been great for his sleep cycle, but it's served the serial entrepreneur well. Subramanian is also the co-founder of ServiceMax, a cloud-based tool for field service that General Electric acquired in 2017 for $915 million. Rather than take the opportunity for an early retirement, he soon turned his attention to building a hospital in India for children with congenital heart disease. He credits his father for first inspiring him to want to help others in need during his childhood in Thoothukudi, in the Tamil Nadu state of India.
Next, in 2019, he partnered with venture capitalist Rajeev Batra and his firm Mayfield to raise funding for Turbo Systems, which is now known as Appify. It's a platform that lets businesses quickly create custom apps without any code, instead of farming out the task to a third party. The young company's clients span a wide range of industries, from construction to health care.
Demand soared last year, as the pandemic forced many businesses to take on new functions. The company saw its user base multiply 10-fold in a period of six months in 2020. Hospitals signed on as customers, using Appify to build apps that could track Covid-19-related protocols. Tata MD, the health care arm of Indian auto company Tata, even rolled out a series of apps on Appify for Covid testing and tracking across India.
Subramanian couldn't have predicted the boost Appify would get as a result of the pandemic. But he had long foreseen a shift in consumer expectations that spurred the need for businesses to easily create their own digital tools. Compared with 10 or 15 years ago, he says, customers now expect businesses to be quicker on their feet and more holistic. They also want a brand story that resonates. For example, a company no longer can just sell air conditioners; it must sell the entire idea of comfort.
"There are a lot more forces at work today on companies of all sizes and shapes, and across all verticals and all geographies," Subramanian says. "Companies today need to be a lot more agile and dynamic to be able to respond to these forces quickly, or they'll be eaten."
Looking ahead, Subramanian predicts that rather than making the work of human computer programmers obsolete, low-code and no-code programs like Appify could allow them to focus their attention on building more sophisticated applications. Further, he says, artificial intelligence built on top of no-code platforms will allow businesses to make quicker, more efficient decisions.
That future may still be a ways off, but, as with all his businesses, Subramanian is focused on big-picture outcomes. He warns entrepreneurs not to limit themselves to addressing only what customers need right now.
"Your company needs to potentially morph into other things that can open other opportunities," he says. "Because, ultimately, it is not about you just trying to solve a problem. You're creating a business around it."
Correction: A previous version of this article misattributed the inspiration for Hari Subramanian's mindset. It was a former boss.
Jul 12, 2021