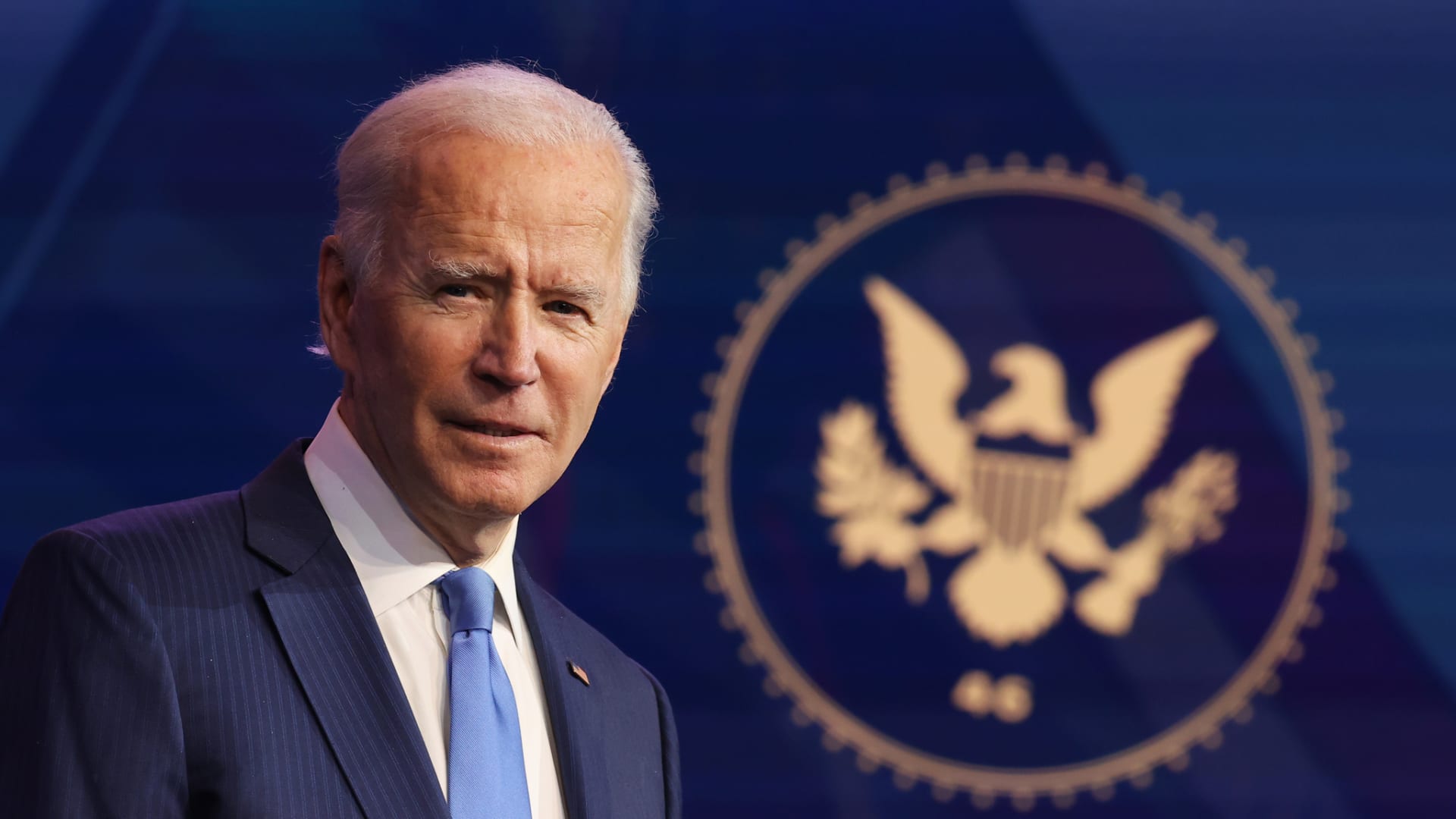 The Federal Communications Commission under Joe Biden is likely to take a drastically different course than the regulatory regime of his predecessor.
President Trump's FCC has taken a light touch approach to governing the internet, benefiting large service providers like Comcast but drawing criticism for leaving consumers in the dust. The government agency is tasked with expanding broadband in rural areas, leading the rollout of the fifth-generation wireless network 5G, and policing the controversial Section 230 law that critics call Big Tech's legal shield. The law says that no provider of an internet service or platform (i.e. Facebook, ISPs) can be treated as the publisher of the third-party content it hosts. In other words, Facebook in most cases cannot be held legally responsible for content posted by Facebook users.
While President-Elect Biden has said he would like Section 230 to be revoked, it's unlikely such a drastic measure will have full support from the rest of his party and legal experts. It's more likely a more subtle reworking of the law will fall to Congress.
Current FCC chairman Ajit Pai, a former Verizon lawyer who was instrumental in dismantling net neutrality and has taken a hands-off approach to governing the broadband industry, will be leaving the agency in January. President Biden is expected to appoint the most senior Democratic FCC commissioner, Jessica Rosenworcel, as interim head or the new head of the FCC. Given the Senate's recent confirmation of Republican FCC commissioner Nathan Simington, the agency will then be at a 2-2 deadlock with an equal number of commissioners from the two parties until the Senate approves another nominee.
If the Senate retains its Republican majority, the upper chamber may then end up blocking or delaying a vote on a Biden nominee to the FCC. Republican commissioner Brendan Carr welcomed that possibility, telling Fox Business that it would prevent Democrats from reversing the Trump FCC's policy gains. If Senate control changes hands in January, it will send a Democratic commissioner to the FCC, paving the way for an entirely different policy agenda for the nation's broadband sector.
Here's what you could expect from a new FCC under Democratic control.
Restoration of net neutrality
In a controversial move, the Republican-steered FCC in 2017 voted to end net neutrality and stop classifying broadband internet as a public utility under Title II of the Communications Act of 1934. The decision ensured that giants of the telecom industry, such as AT&T, Charter, and Verizon, no longer had to treat all internet traffic equally. ISPs could partner with publishers with large demand, such as streaming video sites like Netflix, and put them on a "fast lane" with speedier internet traffic. Nearly every U.S. cell provider opted to throttle user data after the end of net neutrality, according to a recent study by Northeastern University and the University of Massachusetts Amherst.
It's likely that Biden will restore net neutrality rules to end these anticompetitive practices. "This will give a chance to smaller publishers and providers who cannot partner with ISPs to compete," Pinar Yildirim, assistant professor of marketing at Wharton, wrote in an email to Inc.
Stronger efforts to bridge the digital divide
The early months of the Covid-19 pandemic shed light on deficiencies in internet access, particularly in rural areas and for lower-income Americans. While the Trump administration's FCC created a $20 billion Rural Opportunity Fund to help build out broadband networks in remote areas, critics say it's done far less to help with the problem of internet adoption and affordability. Nearly 16 million children in the U.S. lack adequate internet access and devices for distance learning, according to a report from Common Sense.
"I don't think [the FCC's expansion of rural broadband] made a huge difference. There's a lot of promises made but I haven't seen that there was much that actually changed," says Dee Davis, the founder of the Center for Rural Strategies.
Large telecom operators tend to invest heavily in building out networks in suburban and urban areas, which yields a larger return on investment. Not only is installing infrastructure in rural areas expensive, but ISPs reach fewer customers. Reviving net neutrality could lead local ISPs to create solutions that benefit other communities.
"My hope is that if we return to net neutrality, that is going to open up more opportunity as far as freeing up more spectrum and wider applicability," Davis says.
But while small ISPs didn't stand to gain much from the repeal of net neutrality, a hasty return to classifying them as a utility under Title II (which in effect, is what net neutrality did) may also create uncertainty in the market, cautions Professor Guz Hurwitz, an associate professor of law at the University of Nebraska Lincoln.
"In the longer run, Title II regulation would create some threat of ongoing regulation which could detract capital investment in the market," Hurwitz says. "These effects, however, more likely affect larger ISPs to a greater extent than they affect smaller ISPs."
Section 230 will stay in place
Social media platforms like Facebook and Twitter are largely not liable for what their users post online, thanks to the more than two-decades-old law known as the Communications Decency Act. President Donald Trump and a number of mostly Republican lawmakers have been vocal critics of Section 230 of the CDA, which they claim has given Big Tech immunity from any bad behavior that takes place on its platforms, but the administration hasn't been successful in pushing Congress to revoke the law.
For small businesses that rely on Yelp and other review sites, changes to Section 230 could open up a flood of litigation over negative reviews. Section 230 prevented a lawsuit against Yelp over defamatory reviews from reaching the Supreme Court. Without it, companies like Yelp and TripAdvisor could be liable for every post, putting their very business model at risk.
"Politicians think CDA 230 is about politics, but for me, it is about my business. Consumers will lose the most because there will no longer be online reviews, or the lawyers will delete negative reviews to protect the website from getting sued," wrote Frankie DiCarlantonio, director of the Scaffidi Restaurant Group, in an op-ed in The Columbus Dispatch.
President-elect Biden stated he is in favor of revoking Section 230, but such a move is opposed by influential Democrats in the Senate. It's more likely we'll see reform instead. Both Democratic FCC commissioners have argued that the FCC should not be responsible for policing Section 230, so any overhaul of the law will likely fall to Congress. Both Republicans and Democrats have rolled out separate legislation to reform Section 230.
Dec 17, 2020