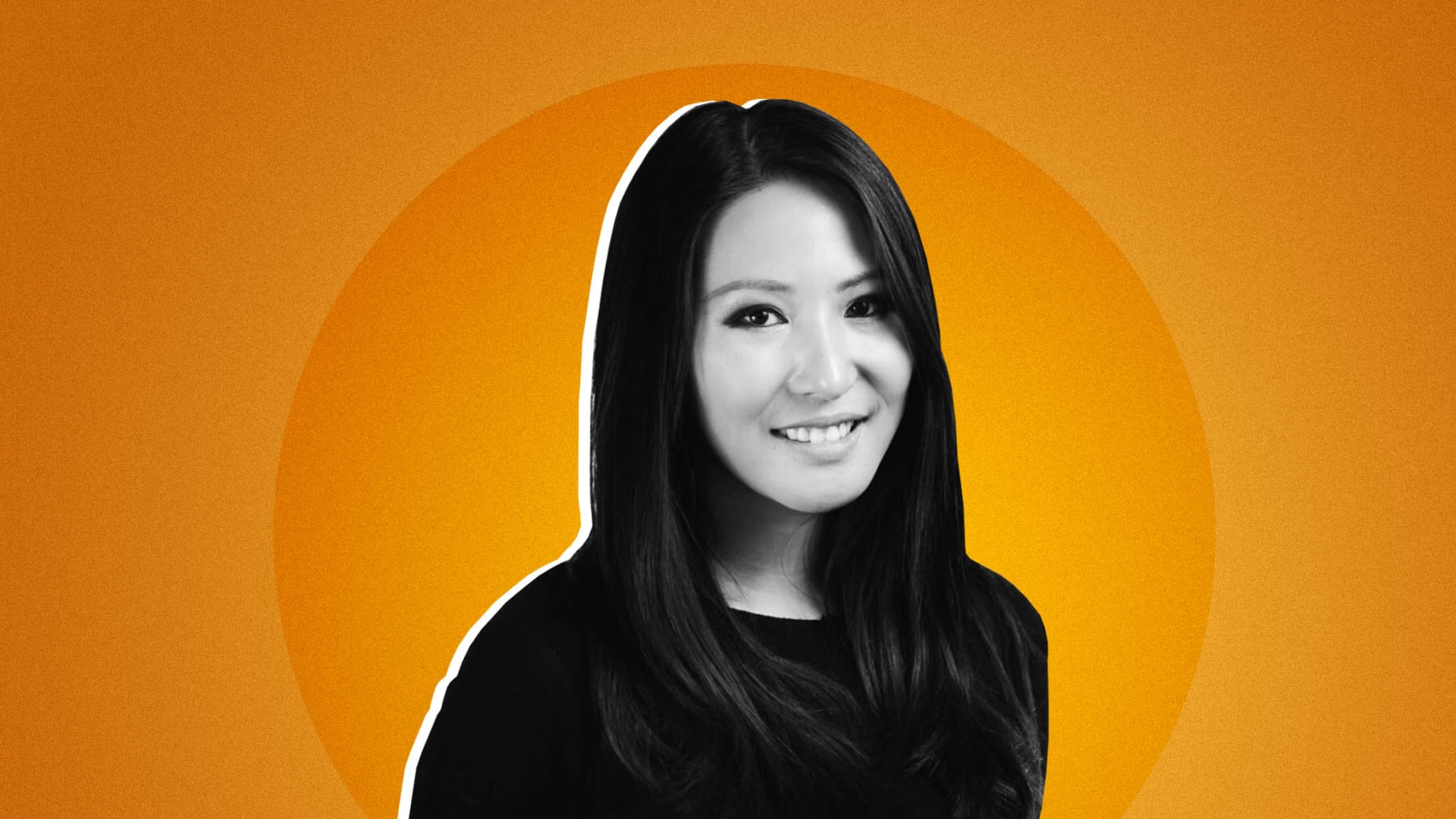 When Ran Ma told her parents she was dropping out of her master's program in business administration to work on a sock prototype for diabetic patients, their reaction wasn't exactly encouraging.
"My dad said, 'We're not going to talk until you figure out your life,' " says Ma. "I don't think my parents understood what I was doing."
Ma, who had left a biotech master's program to pursue her business degree, had avoided a career in medicine despite coming from three generations of physicians. While working as an engineer at Northwestern University, she focused on a project involving a biomask that aimed to heal the burns of wounded veterans, which led her to create her own device to solve a specific medical problem. She had always been bothered that most wearable devices from Silicon Valley were predominantly fitness-related and aimed at the young and healthy, rather than the elderly and chronically ill.
In 2015, Ma launched Siren, a remote patient-monitoring company that makes connected socks to detect foot ulcers in diabetic patients. The company, which is based in San Francisco, has raised $31 million in funding from venture firms including Anathem Ventures.
Ma came up with the idea after drafting a spreadsheet of common medical problems that her parents had come across in their work as physicians. One of them was diabetic foot ulcers, which diabetic patients often develop and, if left untreated, can lead to amputation.
To spot foot complications, doctors and nurses typically rely on a common test done in a medical office. But Ma asked: What if diabetic patients could rely on a wearable that could detect the condition at home? Temperature monitoring can detect inflammation, an early warning sign for foot problems. Siren Socks work by continuously monitoring the temperature of patients' feet and sending reports to their doctor. Currently, only doctors can prescribe Siren Socks, and they are reimbursable through Medicare. Without insurance, one year of Siren patient monitoring will cost typically $19.95 a month (which amounts to $239 per year), but they are sold only through doctors by prescription; patients can't buy them directly.. Users get five pairs of socks upfront, and then another set of five socks six months later. The washable socks typically last one year.
"Medicine is notorious for adopting technology slowly," said Ma, who believes the widespread adoption of patient monitoring tools was "a long time coming."
Many patients with chronic conditions couldn't access care during the pandemic, as noted the New England Journal of Medicine in June. The drop in patient volume during the pandemic led to hospitals losing an estimated $323 billion in 2020, according to the American Hospital Association. Ma believes remote monitoring tools will enable doctors to address the needs of patients who prefer to stay at home.
While some of the remote patient-monitoring adoption from 2020 will be permanent, it's still too early to tell whether hospitals and health care services will build on the programs they launched in response to Covid-19, says Jailendra Singh, a research analyst covering health care technology and distribution at the financial services company Credit Suisse.
Experts say the growth in the U.S. of remote patient monitoring services, known as RPM, will depend largely on innovation from large tech companies, as well as clarity from Medicare and Medicaid about their policies.
"While there have been advances in reimbursement for RPM in Medicare, the rules are still not well understood given the complexity," says Singh. "We anticipate that as RPM adoption evolves, reimbursement guidelines will become streamlined, but the technology and capabilities of RPM will likely continue to outpace that of policy and regulation of RPM."
A February 2021 forecast from WiseGuyReports predicts that the global RPM industry will grow to $125 million by 2030, a 37 percent increase from its current value of $24 million. Analysts point to the rising geriatric population, increases in chronic conditions among the general population, and an increased need to improve access to health care as factors that will contribute to the industry's future growth. Health care technology drew around $10 billion in U.S. and European venture capital investment in the first three quarters of 2020, compared with $8.8 billion in the same period of 2019, according to data from Silicon Valley Bank.
Future innovations and integrations between electronic health care record companies like Cerner and Epic with wearables such as the Apple Watch, Google Fitbit, and Amazon Halo could help set the course for more widespread adoption of patient monitoring.
"Given the prevalence of consumers using these devices for everyday health and fitness tracking, there is a massive amount of data that can be used by physicians and care teams to provide better diagnoses and treatments for conditions that may otherwise go unnoticed," says Singh.
Currently, Medicaid, which serves low-income patients, is behind Medicare in the adoption of RPM services, says Benjamin Lefever, chief executive officer of Certintell, which provides telehealth services to marginalized patients. "Medicare has already jumped on board with remote patient monitoring. They have expanded reimbursement opportunities under the current fee-for-service model over the past few years," he says. The pace of growth is dependent on when Medicaid expands provider reimbursements, he adds.
Medicare and Medicaid in recent years have shifted away from fee-for-service reimbursement to value-based care, which ties payments to the quality of care provided. Lefever thinks the hurdle for the remote patient monitoring industry is how to incentivize health care providers to use their tools under a value-based model. "Health care providers need return-on-investment clarity to invest in remote patient monitoring programs to support improved outcomes in shared savings, shared risk, or capital payment models. The clarity is not there today," he says.
Ma believes that more clarity to the Medicare reimbursement will come in the second year of the pandemic. "Last year was the wild, wild west. I think this year, we know what works and what doesn't. We're going to see companies starting to really grow, and there's going to be a few clear, big winners and consolidation," she says.
Siren has also filed patents for a type of "smart yarn" that can be used to create a new generation of connected clothing for health monitoring for a wide number of conditions. Any number of electronics, from Bluetooth devices to LED lights can be inserted into the machine-washable fabric, according to Ma.
"The socks are only the first iteration of what we can do," she says.
Corrections & Clarifications:
An earlier version of this article misstated the usable life of Siren Socks. They last one year. It also didn't specify that Siren Socks are available only through doctors by prescription.
May 6, 2021