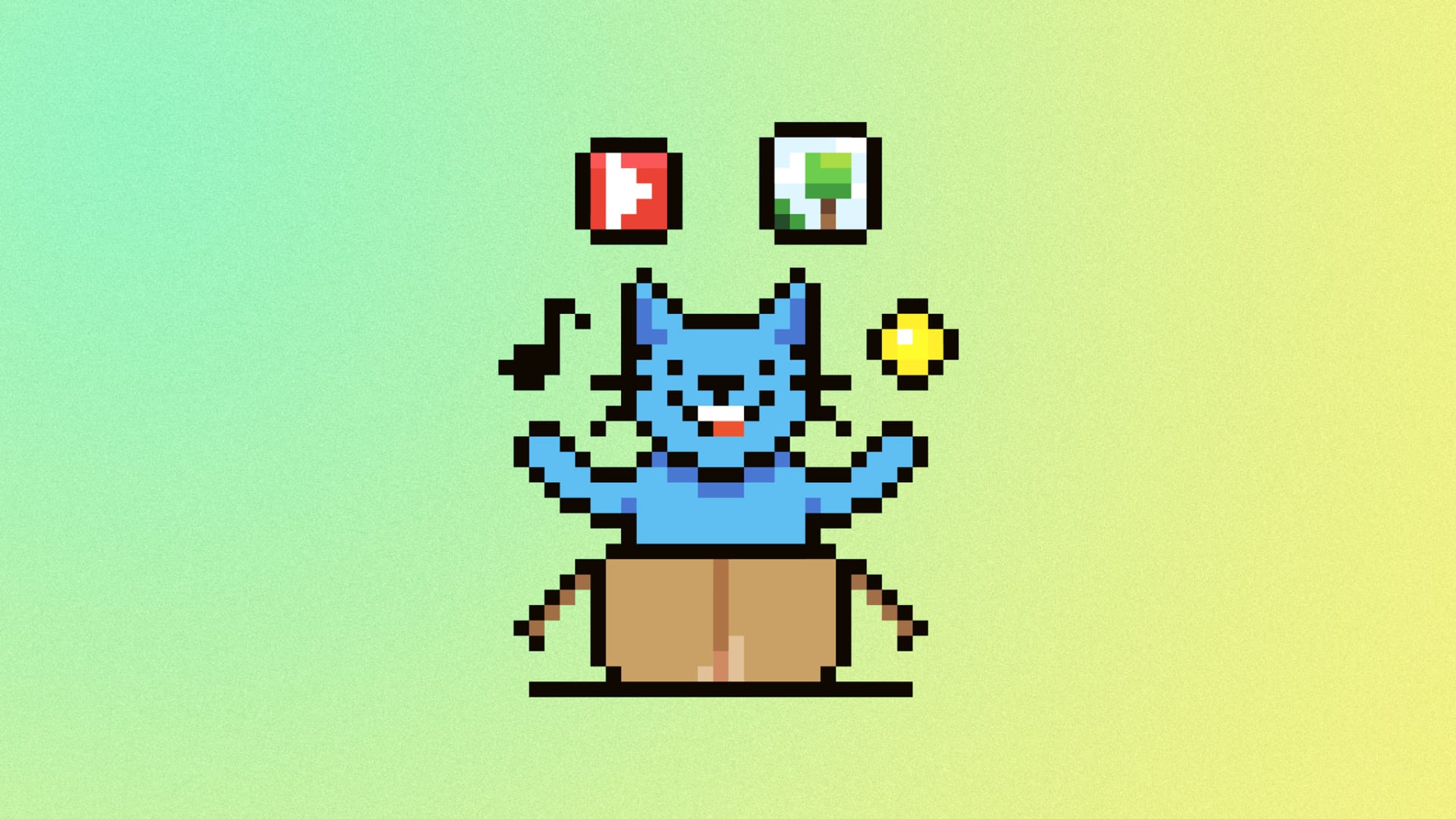 Pringles recently unveiled its latest flavor, "CryptoCrisp," as a one-of-a-kind digital collectible known as an NFT--and the bids to get one went up to more than $2,000. Taco Bell's NFT taco GIFs sold out in a mere 30 minutes. The New York Times sold a column about NFTs for a whopping $560,000. NFTs were even the subject of a sketch on Saturday Night Live, which SNL subsequently auctioned off as an NFT. The winning bid garnered roughly $360,000.
It's clear that NFTs are big business, at least for the moment. NFTs, which stands for non-fungible (or not interchangeable) tokens, are unique digital assets that exist on the blockchain. The original function of NFTs was to verify digital art, because they can function as certificates of authenticity. Now luxury fashion labels, real estate companies, pro sports leagues, and even legacy art auction houses such as Christie's, Sotheby's, and Phillips are selling NFTs. Tom Brady recently announced that he is launching an NFT company that will feature collaborations with famous athletes, entertainers, and artists.
It's enough to make any business owner wonder whether this is a trend worth exploring. Some finance experts warn investors to tread with caution, noting that the price of NFTs has plunged by more than 70 percent since their high point in February. Skeptics warn that the NFT bubble may soon burst as the market is flooded with more creations and the novelty of crypto collectibles begins to fade. At the same time, enthusiasts such as billionaire Mark Cuban say NFTs could provide important new revenue streams for small businesses and creators--and now is the time to jump in. Here's what you need to know before you do.
The Risks and Potential Rewards
Most NFTs are a part of the Ethereum blockchain, meaning that they are bought and sold using Ether, a major cryptocurrency. This means you could, in theory, trade an Ethereum-based NFT for another Ethereum-based NFT. The price of NFTs is pegged to the value of Ethereum and bitcoin, both highly volatile assets. And, like any investment, you have to buy low and sell high to make money.
"All investments carry the risk that the reverse happens. As an investor, you should only buy NFTs with a full appreciation of their potential benefits and risks," warns Matthew Le Merle, managing partner of Blockchain Coinvestors, a blockchain venture fund.
You should also know that NFT marketplaces like OpenSea, Rarible, and Nifty Gateway all charge high transaction and auction fees, typically ranging from 2.5 to 5 percent of each sale, which could take away a substantial cut of your profit. Still, this is comparable to other e-commerce platforms like Etsy and Shopify.
For businesses, the beauty of NFTs extends far beyond the potential payday. Namely, NFTs offer the ability to take part in a new way of monetizing the internet with digital collectibles. Since practically any digital entity can be an NFT, they can be used for a wide variety of purposes. This includes songs, GIFs, films, photos, news articles, and even tweets. Each token is unique (hence the non-fungible part) and can't be reproduced, which adds to its value as a collectible item. Basketball fans, for instance, are buying and trading their favorite game highlights as NFTs--think of it as a kind of trading card for the digital era--on NBA Top Shot. Playboy is in the midst of licensing its 68-year-old archive of content for NFTs.
NFTs also offer a new way to monetize intellectual property online. "Content and intellectual property that have big fan bases are ideal for a conversion into digital assets. By definition, most of the world's most famous musicians, actors, artists, and sportspeople are partially or fully under license to big companies, so the latter are looking to monetize their IP rights," said Le Merle. For example, actress and singer Lindsay Lohan's NFT single sold for $85,000. Twitter CEO Jack Dorsey sold an NFT tweet for $2.9 million.
Since NFTs can also be tied to physical assets, they also can serve as a way to verify authenticity and track the sales history of fine art or other luxury items.
"Art gets lost way more than people are willing to admit. There is a huge benefit to the industry overall in being able to track a piece, physically, and identify provenance," said Lenise Logan, a longtime curator who has advised artists interested in entering the NFT space.
Tellinga, an art startup that creates hand-drawn stories of photographs, recently announced it would provide every customer with an NFT tied to the physical artwork. Tellinga founder Alex Kurkowski said the company hopes to serve as a bridge for people who are curious about NFTs and crypto.
"A lot of potential customers can't distinguish good art or collectibles from the bad, as they are not experts or have the time to research," said Kurkowski.
Tellinga also is currently exploring a feature that would allow customers to mint or tokenize their artwork. This would allow Tellinga artists to collect royalties on any resales of their work.
For obvious reasons, smaller companies and lesser-known creators may struggle to reap the same financial rewards as celebrities and big brands. Pricing has proved to be a particularly difficult challenge to get right, according to Argentine digital artist Tin, who sells NFTs on marketplaces like OpenSea, Rarible, and GhostMarket. He began selling his crypto art in March of this year. He has sold one NFT so far, earning a total of 0.33 ETH, which is worth roughly $696 U.S. dollars today, and is experimenting with different price points. "I think a lot of people under- or oversell their art. Most artists undersell. Most resellers who are looking to make a quick buck oversell," he said.
What's Next for NFTs
Small businesses looking to get involved in NFTs may find they have a practical purpose beyond investing or selling. NFT owners can offer up their assets as collateral for a loan, or offer loans to other users on marketplaces such as NFTfi. The digital tokens also could be tied to real-life benefits or membership clubs. A group of 10 music venues, including the Troubadour in Los Angeles and Washington, D.C.'s 9:30 Club, are participating in an auction of crypto art. Each NFT is tied to a participating venue and entitles the owner to VIP passes or other real-life perks. NFTs could replace tickets to concerts or other events. Mark Cuban is exploring using NFTs for tickets to Dallas Mavericks games, which could allow the Mavericks to earn royalties on ticket resales.
"The next growth point for the market is the actual utility NFT, so what can you do with the NFT once you have it," said Craig Russo, director of innovation for Polyient Labs, an early-stage startup incubator for blockchain-adjacent businesses.
Russo said he expects a lot of new applications to emerge soon around NFTs, particularly in the realm of gaming and interactive brand experiences. Blockchain games such as CryptoKitties allow players to buy in-game tokens or collectibles, and potentially make a profit by reselling them. The result is a new breed of "pay-to-earn" online games, where players earn in-game tokens that they can exchange for crypto, which could replace the current "pay-to-play" system for in-game transactions.
"We really see the NFT market as kind of this new frontier for brands. If you can build an experience that goes far beyond just a simple sale, I think that's going to be a very huge value-add to it for some of these established brands that are looking to expand beyond, say, just Instagram or traditional social media," said Russo.
At the same time, Russo urges small businesses that want to throw some skin into the NFT game to do their research first. Already an entire industry of experts and NFT startups stand by ready to advise the curious on how to get started. According to PitchBook and CNBC, venture capitalists have invested $90 million in NFT and digital collectible startups so far in 2021. But deep enthusiasm for NFTs shouldn't be confused for deep knowledge. Many so-called "experts" in the NFT space are people who have a direct financial incentive to tout them, such as artists who create NFTs, investors who back NFT startups, and crypto or blockchain-based startups.
"When you're thinking of small businesses, there are a lot of technical barriers and, more clearly, educational barriers associated with the type of mainstream adoption we want to see beyond the simple buying and selling of NFTs," said Russo.
Apr 13, 2021