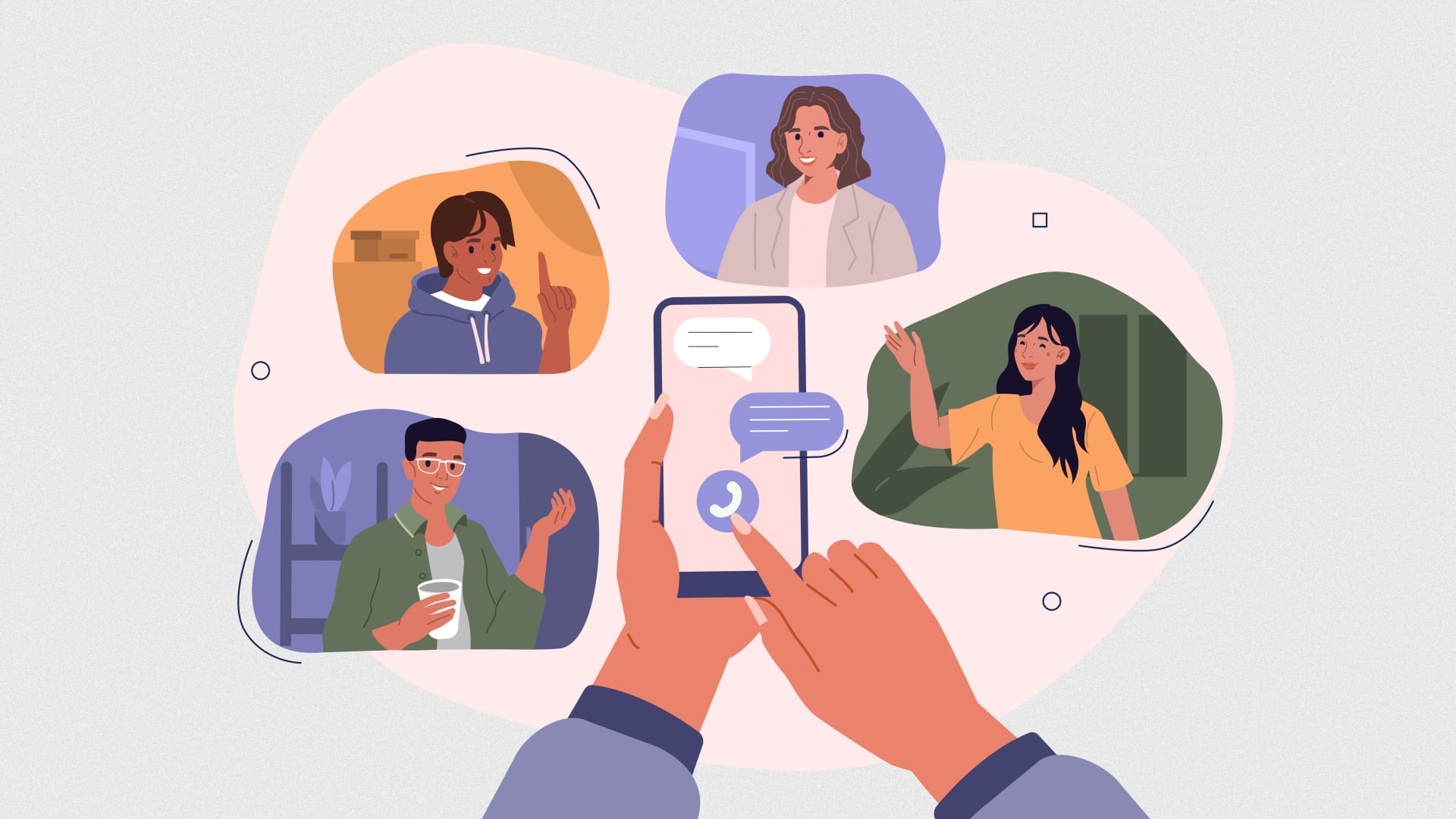 In recent weeks, we've seen states around the US loosen Covid restrictions, the CDC redefine expectations for masking indoors, and hospitalizations drastically fall from their mid-January peak. A cautious optimism fills the air as workers start to return to the office and our daily lives begin to see some normalcy for the first time in two years. It seems (we all hope) that the pandemic will soon be behind us, but it will still be quite some time before the dust settles and even longer before Covid is a distant memory.
For now, though, we have clearly entered a new phase of the pandemic--one where we are toeing the line between uncertainty and confidence in the future. And as we stand at the precipice of a manageable endemic, brands of all sizes are finding themselves in stasis; unsure of how to best engage audiences during this unique time of transition.
Questions abound for brand strategists and marketers. Should we acknowledge the current moment, or hope that it passes quickly? Should we alter our content strategy to cater to the new normal or hope that we will return to pre-pandemic behaviors before year end? Should we tamper our optimism and plan for the worst instead? If questions like these are rolling around in your head, you're not alone! And though it's impossible to accurately predict the many ways in which this past two years will inform our next decade of experiences, luckily the context clues of the current moment can help us navigate the remainder of 2022. So if you're eager to evolve your marketing campaigns to align with the changing times, here are three ways the current state of the pandemic should impact your content strategy.
Virtual Events Will Remain the Norm in 2022
Despite "zoom fatigue," most brands are not ready to go back to in-person events anytime soon. The whiplash of constantly changing 2021 Covid protocols is weighing heavily on key decision makers as they plan the remainder of 2022. While Covid might be waning now, brands are apprehensive about potential new variants and aren't as eager to take chances with their budgets as they were last year. Because of this, 80 percent of marketers are investing the same, if not more, into virtual events into 2022 when compared to 2021.
If the shift to virtual events resulted in your brand putting conferences on the back burner throughout the pandemic, now's the time to adjust that strategy. At the onset of the pandemic, event planners were forced to evolve to remain relevant in an isolated world. Popular conferences invested heavily to create highly curated virtual environments and now they need to get a return on that investment. Because of this, most conferences in 2022 are offering hybrid events that allow for both a physical and virtual experience for attendees and afford brands with the best of both worlds.
This shift toward hybrid conferences is likely to become the new normal because it greatly increases audience potential for these events. But while hybrid events currently have more people tuning in virtually than physically, it's likely this trend will shift over the years towards a stronger preference for real life interaction. This means that now is the time to participate in hybrid conferences and take advantage of the increased attendance rates that virtual events deliver. As we move further and further away from the uncertainty of Covid, it's likely the benefits of virtual events will begin to dissipate as well.
Reduce Customer Anxieties with Case Studies and Testimonials
Since the onset of the pandemic, the CDC has reported a drastic increase in anxiety levels among US adults, especially those aged 18-29. This universal unease has given way to a growing skepticism in many commercial brands and that uncertainty is only growing as we enter this new phase of the pandemic. Add to this inflation, market volatility, political and social unease, or one of the many other issues conflating our economic outlook right now and consumer confidence is the lowest it has been in 10 years! Customers are spending more cautiously than ever and need extra assurances before they make a purchase.
If your content strategy isn't heavily focused on publishing case studies and encouraging organic testimonials, it's time to re-prioritize. Today, a whopping 93 percent of customers read online reviews before choosing to spend with a local business and conversion rates increase by an average of 380 percent when reviews are shown alongside a high priced product online.
But simply having great reviews isn't enough. Brands that treat their online reviews as an ongoing conversation see more success than those not participating in the review process. This is because 89 percent of consumers read brand responses to online reviews and almost the same amount find reviews older than three months to be entirely irrelevant. When reviews are current and conversational, brand trust grows. But when brands ignore negative reviews, they can expect to see customer churn grow an average of 15 percent.
Because gaining organic reviews takes time, many marketers are responding to this demand by prioritizing case studies. Hubspot recently reported that 64 percent of marketers found case studies to be effective in 2021 (with 15 percent noting that case studies drive their largest ROI) and that 37 percent of marketers are planning a case study marketing strategy for the first time in 2022.
Video is More Important Than Ever (But AR and VR is Still Touch and Go)
It's no secret that I believe video is the most powerful content marketing tool around, and the current state of the pandemic is only validating that assertion. According to Google, YouTube now reaches more 18-to-49-year-olds in one week than every single cable television network combined! This is likely why most marketers have considered video to be their highest performing content format since the start of the pandemic.
Only 11 percent of marketers surveyed do not plan to invest heavily in video in 2022, which means ignoring this important medium will likely see brands falling behind the pack. But those focused on video are being pulled in competing directions in today's current climate. While the majority of marketers plan to keep their focus on short-form video for use on social, a small percentage (9 percent) are hedging their bets that 2022 will be the year of AR and VR so they plan to experiment with 360° video for the first time. While it's true that the pandemic has helped catapult VR to popularity, it's possible things will plateau in this arena for a short time as we all return to pre-pandemic norms. Because of this, invest in AR and VR more cautiously in 2022 and focus that budget on more tried-and-true methods.
The Pandemic is Shifting, Not Ending Just Yet
The impact of pandemic living--two years in which the word "unprecedented" became the most popular term in our lexicon--will resonate for years to come. We cannot be certain how slow or fast our return to normal will be, nor will we rest easy anytime soon. Brands that have survived the past two years did so through great agility and perseverance, shifting with the tides while making game time decisions. While it would be nice to finally relax, pause, and reflect, it is quite likely that this reactionary mode is here to stay, at least for the foreseeable future. Because of this, marketers that embrace the current moment and evolve with its shifting expectations will see far more success than those hoping to just wait it out a few months more.
Mar 16, 2022