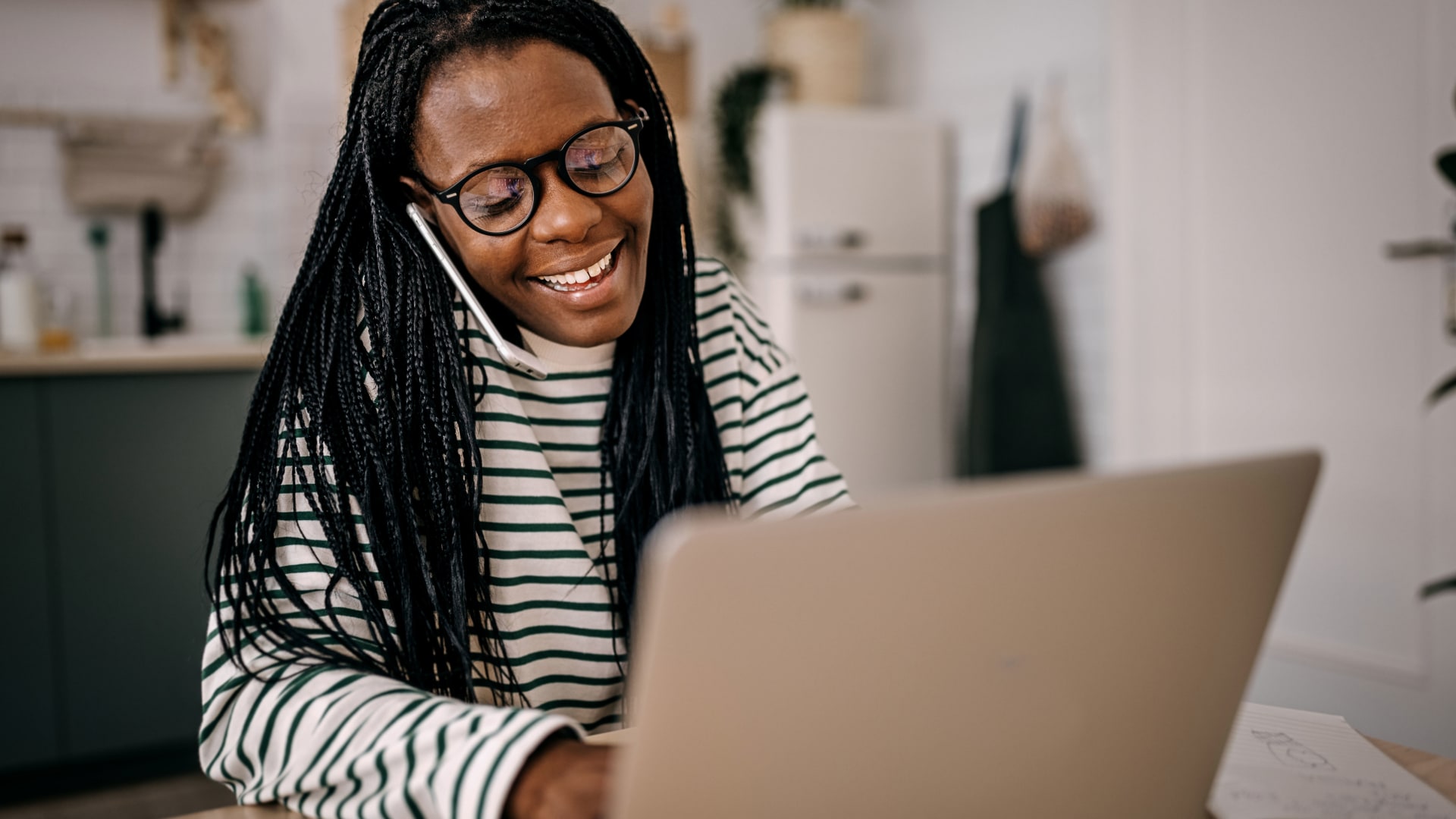 As the pandemic wanes, it's easy to assume that remote employees might be eager to get back into the office after two years of isolation and uncertainty--but that would be incorrect. While managers and executives are chomping at the bit to return to the normalcy of traditional work, their teams are three times less likely to feel the same way. In fact, recent polling suggests that a mere three percent of white-collar employees want to return to the office five days a week, as compared to the whopping 86 percent overall who only want to be there no more than three days a week, if at all.
So whether companies like it or not, remote work is here to stay--a reality that isn't just shifting the employee experience, but drastically changing the customer experience as well. Consider the following:
Employee engagement has been steadily decreasing as a result of remote work, and Gallup findings show that engaged employees achieve far higher customer loyalty rates than a disengaged workforce.
Nearly 66 percent of customers expect to receive a response to their service inquiry within 10 minutes of reaching out to a company, but with teams working remotely, it can be hard to find the answers a customer seeks in a timely manner.
Post-pandemic customers expect to connect with companies in an omni-channel environment, making seemingly temporary investments in remote communication tools now permanent expenses that companies cannot avoid.
None of this is to say that remote work specifically is to blame for a sub-par customer experience; the bottom line is that when executed poorly, like anything else, the employee experience (whether remote or not!) can have a major impact on CX. Acknowledging that remote work is here to stay is the first step toward reimaging an employee experience that will effectively empower your team to deliver better customer experiences.
Here are three truths you'll need to consider if your brand hopes to motivate more engaged remote workers in 2022 and beyond:
1. Prioritizing the employee experience directly benefits your CX.
Employee engagement isn't easily achieved, no matter the work setting; however, organizations that are thoughtful in encouraging engagement will see an ample return on their investment, especially where CX is concerned. A recent Gallup study found that highly engaged business units see customer ratings increase by around 10 percent, resulting in a 20 percent increase in sales on average.
Of course, it's impossible to ignore the fact that remote workers are far more likely to feel disengaged in the business when compared to employees who spend their days in the office. Over the past two years, we've seen this play out in myriad ways, with the most notable being "The Great Resignation." If you're losing the bulk of your workforce to high turnover, the institutional knowledge that aids in delivering your customer experience may be going with it. Consider that high churn is a symptom of an employee experience in need of a revamp; highly engaged teams see 59 percent less turnover, according to that same Gallup study. And before you ask whether bettering your employee experience is worth it, consider that companies which highlight employee engagement as a primary business strategy tend to see an average increase of 21 percent in profitability than those who don't. That's because engaged employees directly impact customer loyalty.
Since 2020, companies of all sizes have tried to improve what they saw as a temporary "problem" (i.e., the remote employee experience) with sporadically executed virtual happy hours, team lunches, daily huddles over video, inter-company newsletters, and more. Of course, by now we know that remote work isn't going anywhere anytime soon. Now is the time to gain a better understanding of what your employees need to stay engaged, how to create a company culture that helps employees to thrive, and level up your strategy to deliver a thoughtful employee experience.
2. Communication between teams is a must for an engaged workforce.
The pandemic led to a drastic shift in customer expectations, with over 58 percent of modern customers now expecting a frictionless and faster experience than they had even a year ago. In addition to this, a whopping 85 percent of customers expect to be able to start a service conversation on one channel (such as social media) and seamlessly move to another channel (live chat, for instance) without skipping a beat. But a lack of inter-company communication can easily hinder your team's ability to deliver the experience modern customers demand.
Historically, sales and customer fulfillment teams have been siloed, with only the physical proximity of a shared office space combatting this disconnect. If a sales rep has made promises that their services team is unaware of, how can that team deliver a great customer experience? And what about a business with aggressive growth plans? As they adopt the Meta mantra to "move fast and break things," it can become far easier for remote teams to miss critical context about evolving services or products, which obviously has implications for your CX.
Luckily, tools like Microsoft Teams and Slack can help keep teams connected regardless of their location--but only if there is a unified approach to how these tools are used. During all the talk about Zoom fatigue over the past two years, we've ignored the reality of workplace chat fatigue. Just six months into the pandemic, remote workers reported getting interrupted by chat apps every 11 minutes, resulting in up to 25 minutes of distractions before they could get back on track. This has led to more remote workers silencing chat notifications, making it harder for remote teams to get prompt answers for concerned customers.
Without a set of rules guiding how employees utilize these tools, the entire customer experience can suffer. To combat this, take some time to codify a set of workplace chat guidelines for your teams that acknowledge the different levels of company needs. You may, for example, consider creating a room for urgent needs with a rule that chats must be answered within minutes in that room only. Other chatrooms can be set up as designated spaces for employees to hold one-on-ones or to simply blow off steam without requiring that notifications be attended to. You may also choose to leverage tools like Voodle that allow for asynchronous communication across platforms to keep teams connected more effortlessly. Whatever you choose to do, make sure expectations are clear so communication between employees and teams remains seamless, no matter the setting.
3. Don't blame location for fallbacks in your employee experience.
When considering customer expectations, it's not surprising that 58 percent of customers prioritize feeling heard and valued above all else. But if your customer-facing employee doesn't feel heard and valued as well, how can they possibly deliver a similar experience to that hard-earned customer?
The truth is that employees can become engaged (or disengaged) anywhere--it's not location dependent. The issue is that many employers put employee engagement initiatives on hold during the pandemic. Only knowing how to show employee appreciation in a physical space, they saw remote work as a temporary roadblock that would eventually disappear, and therefore, neglected to re-strategize employee engagement initiatives. This was a mistake, as we see from the "Great Quit" that is happening still two years later.
We know now that all signs indicate the remote employee is to be a permanent fixture in most organizations, so if you haven't already, now is the time to accept it and adjust accordingly. Focus on empowering and engaging your team first, and reap the rewards in your customer experience.
Mar 23, 2022