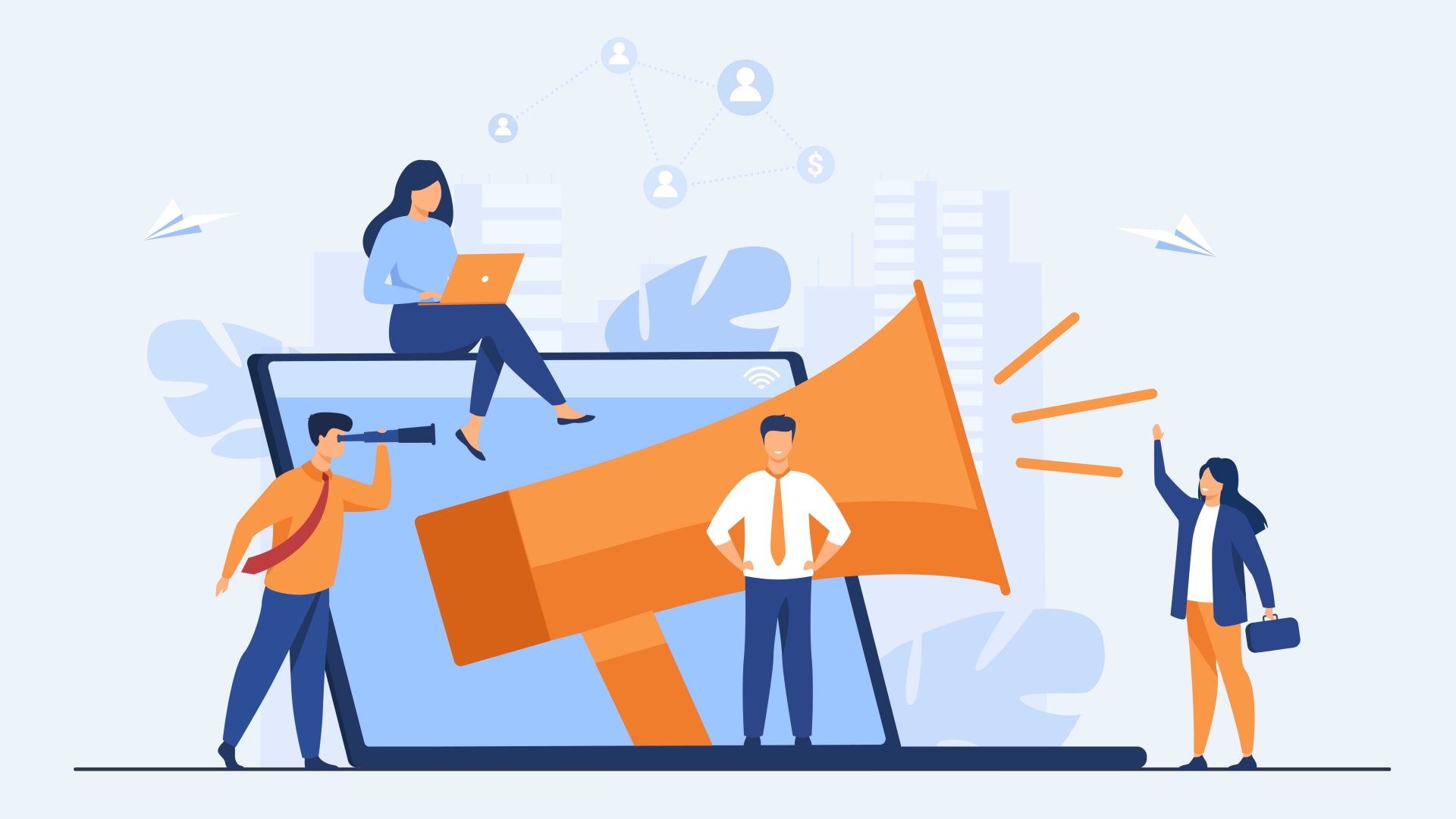 How do you market your business? It's a common question posed to entrepreneurs and small business owners everywhere.
And while I own a marketing-related business - a public relations and communications agency, specifically - I don't often stop to think of all the ways I market my own business. I guess I'm too busy helping my clients do just that instead.
So today I offer four of the smartest things I've done to market my business and my clients' businesses. These are things you can easily do -- or easily hire hire a professional to handle.
1. Elevate your LinkedIn.
I upped my LinkedIn game the moment I left my corporate job to open my PR business. And except for my premium membership, which isn't a necessity, it hasn't cost me a thing. There is so much free stuff you can do and should do on LinkedIn.
You should make sure your profile looks good by uploading cover art and a recent headshot. You should engage with your connections and stay top of mind by liking profile updates and sending your congratulations on work anniversaries and promotions. You should show off your subject matter expertise by writing and posting your own articles. You should promote your business by creating a business page - and perhaps even some showcase pages, too. I could go on and on about LinkedIn, because it has been a great source of visibility and credibility for me and my business. It's been great for referrals and leads for my business and for my clients' businesses, too.
2. Keep your website fresh.
When I started out I had a lot of energy for my website and was proud that I'd built and maintained it almost entirely myself. I don't have enough time for that anymore. But I know it's important, because potential clients who often become clients often comment about how much they like my website.
Over the years, I have made a point to add new content. For example, this year, I added a five-year anniversary page to tout that milestone and thank the clients who have been with me on the journey. A couple years ago, I invested in search engine optimization for my website, so people could find my company. In fact, it's probably time for an SEO refresh, and I am making a note right now to get on that. In both of these cases, I didn't do this work myself and was happy to call on other professionals.
3. Network via Zoom.
Before the pandemic, I did a lot of in-person networking. I belong to multiple industry and professional groups. One of my groups -- all female professionals -- meets weekly. And at each meeting we get to deliver our 30-second marketing message. Basically, we tell one another what we do, who our ideal clients are and how to refer us to others.
The time spent getting to and from meetings, especially weekly ones, can be a lot. But since the pandemic, networking groups have gone online - and I love how efficiently the meetings fit into my week now. And I'm not the only one. I've heard many other busy professionals say they love getting some of their time back. So if you are thinking of joining a networking group, now, when meetings are virtual, could be a good time to give it a go. In fact, I've recruited two friends to my all-women networking group with my efficiency pitch.
4. Get smart - and targeted - with sponsorships.
I think hyper local or targeted sponsorships are a great idea. I have a client who is an attorney and has sponsored little league teams that play in the neighborhoods where she lives and works. What a smart way for other parents to remember her name and be able to refer her. And it's a sponsorship that I know she feels good about, and it likely doesn't break the bank.
Along those same lines, I recently signed up to sponsor some editions of a local business e-newsletter that is run by former newsroom colleagues of mine. I respect and admire their work, and our target audiences overlap. From regularly reading this e-newsletter, I am able to recall the names of many of the sponsors, so I see for myself the value the sponsorship provides in terms of name and brand recognition. Supporting local news fits with my business and is something I feel good about, too.
I bet you market your business in ways that you don't actively think about every day. Like me, you probably more focused on your clients. But we know marketing works. Maybe it's time to be more intentional about it.
Sep 14, 2021