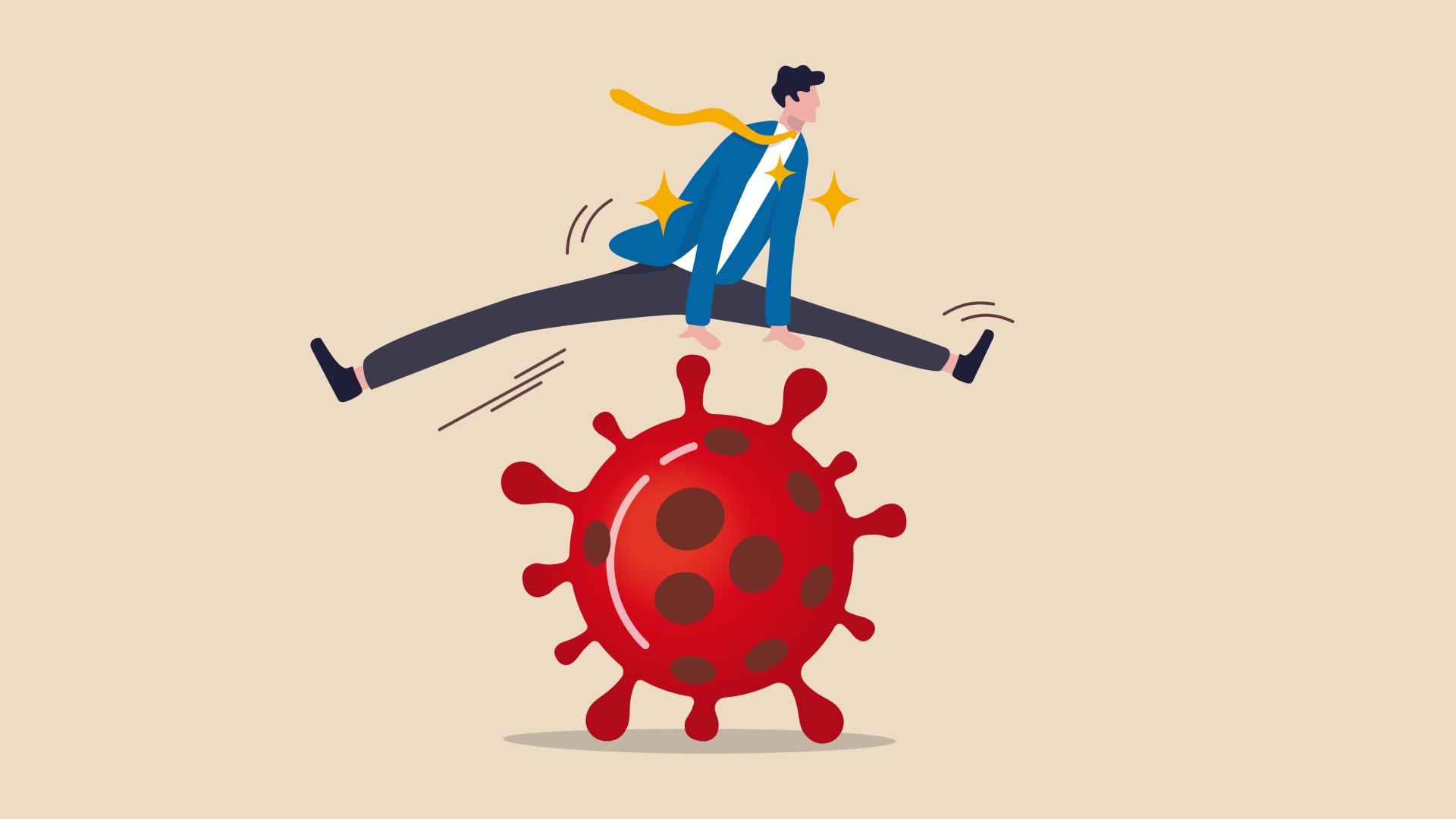 One of the biggest misconceptions in business is the overnight success--especially amid great changes in the world, like the ongoing global pandemic. All of a sudden, or at least it seems, a business achieves product-market fit and generates incredible rates of adoption or revenue. However, when you look deeper, you'll see there's more to it than just luck.
I've been in this position before. My co-founders and I worked tirelessly for two years to develop a new smart home product. People said we were crazy. When the internet of things industry hit mass adoption a few years later, our product was ready. We grew to a nine-figure business in less than five years while securing deals with big companies and being labeled as an "overnight success."
When you look at success stories, you'll notice two common themes around the source of entrepreneurs' success: vision and timing. Success belongs to those who can sell utility in today's market while positioning for tomorrow's trends.
If you are only looking at current demand models during the Covid-19 pandemic, you could be making a big mistake. It's likely that businesses built around the pandemic will be irrelevant by mid-to-late 2021 and beyond. Instead, you should be creating a vision that is as relevant in five years as it is right now.
To illustrate that idea, here are three businesses, at different stages of growth, that demonstrate how vision and strategic thinking can help position your business for success.
1. Peloton
Did the pandemic help Peloton? Of course. However, the company was already delivering a great product and was in a position to benefit from the closure of brick-and-mortar gyms. The utility of in-home exercise drove rapid adoption, which brought more people to love a big feature that Peloton sells: community.
Peloton designed a platform around community and the human desire for connection and belonging. This community is now an asset, which will be increasingly important as consumers grapple with disconnection in a digital age.
Peloton's short-term risks are likely limited to a decrease in growth rate as people return to gyms. However, the amount of attrition will likely be small compared with the number of new subscribers the company received during Covid-19 and the new sales it can generate off its community.
2. Zoom
While Covid-19 was certainly a factor in the rapid appreciation of this company's valuation, it doesn't give Zoom credit for starting around nine years before the global pandemic. Zoom is a perfect example of a founder and team that saw a vision for the future, and built it well before that future arrived.
Zoom will need to be concerned about attrition as employees go back to a physical workplace. The company also faces stiff competition from Facebook and Google. However, now that Zoom has a significant customer base, it can lead the remote work trend and help entrepreneurs build businesses around Zoom as a platform. That would evolve nicely in an increasingly digital world.
3. Presently
Presently is a platform that makes it easier for groups to connect and coordinate on gift giving and celebrating someone in their life. Presently appeals to our human desire to maintain a semblance of joy, community, and celebration despite a time of social distance, loneliness, and anxiety.
Over the long term, Presently is well-positioned to thrive in an era of increased focus on sustainability. As users coordinate on giving fewer gifts of higher quality or meaning, the company promotes conscious consumption while reducing waste from plastics, cardboard, wrapping paper, and shipping.
The risk for Presently is the same as it is for most startups: user adoption. While this is a challenge, Presently is aligned well with Gen-Z and Millennials, and their shared focus on climate change. If the company can galvanize interest in those communities, it could benefit from organic and viral user growth.
The key here is to build a business before the utility and value are obvious. Things only become obvious in hindsight. If you're running a business during this pandemic, consider how you can be relevant when the dust settles on this once-in-a-century moment--and start designing for that future right now.
Nov 4, 2020