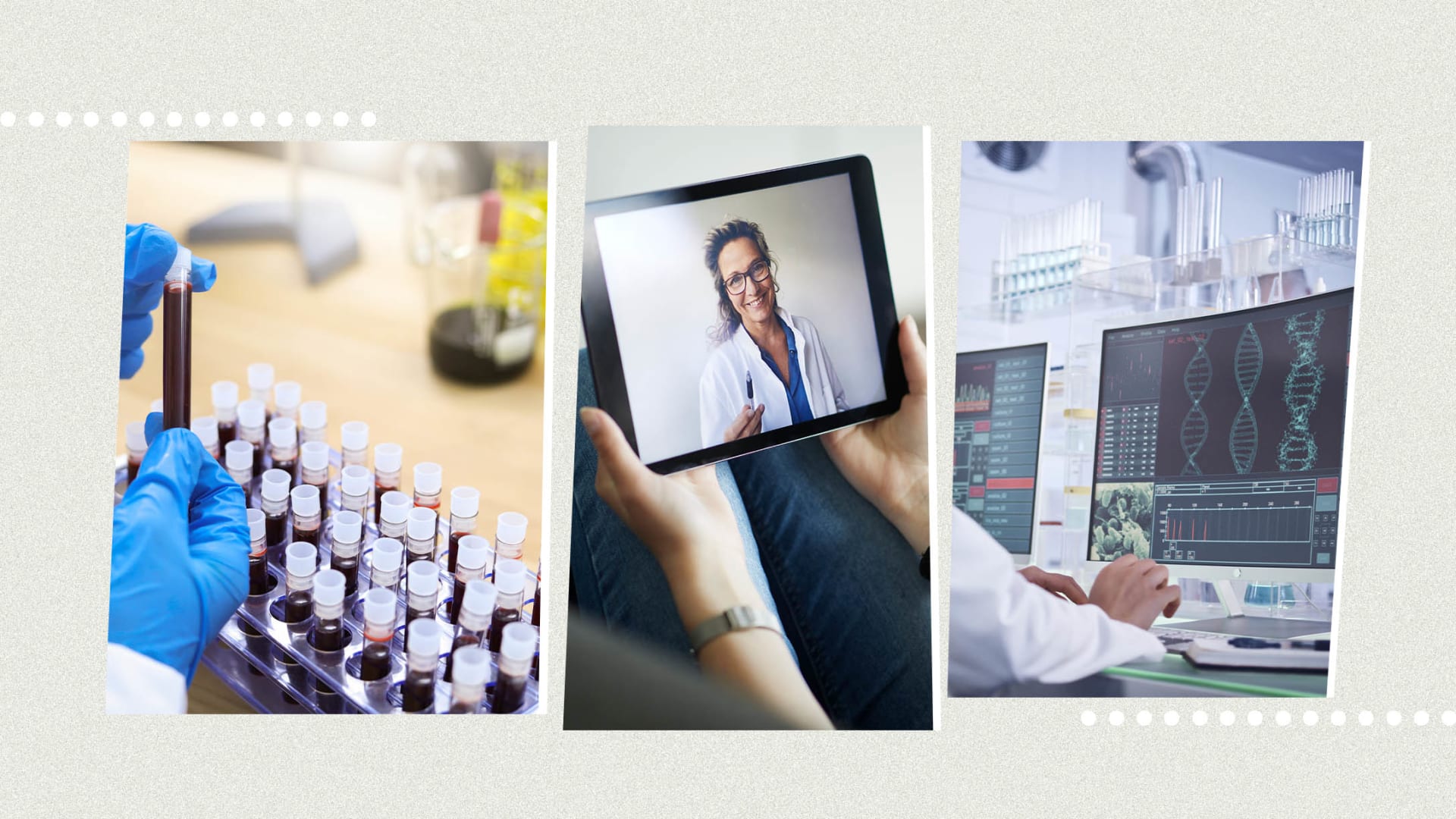 Health care systems are on the tail end of the biggest surge in activity in over a century. The surge has been met by unprecedented adoption and innovation across the entire industry. Based on my experience in the innovation ecosystem, here's a look at what the industry will look like in the post-pandemic era.
As people started avoiding in-person doctor visits, telehealth and telemedicine were the natural recipients of increased patient demand. According to a report from S&P Global, telehealth patient volume increased 3,000 to 4,000 percent during the early months of Covid-19. Global venture capital funding for digital health companies shattered records with $6.3 billion in funding during the first half of 2020. Leading platforms such as Amwell, a global leader in providing telehealth solutions for patients and doctors, were in a prime position to service this demand. The company successfully went public during 2020.
Another medical startup, Doctor OnDemand, expanded its critical virtual medical services to 33 million Medicare Part B beneficiaries across all 50 U.S. states--helping make it a standard solution. Other telehealth solutions include public companies Teladoc and One Medical. Aside from traditional telehealth services, a new triage solution--one that allows people to interface with an artificial intelligence system before a human doctor--called 98point6 witnessed significant growth. This type of company is on the forefront of using artificial intelligence to triage patients using voice and image recognition.
We would be remiss not to mention the massive acceleration in vaccine development platforms that happened over the past year. The most notable names include Moderna and BioNTech, who both used mRNA platforms to bring the first Covid-19 vaccines to market in late 2020.
What many people don't realize is that artificial intelligence is playing a major role in the development of these mRNA vaccines. We are now at the convergence of our greater understanding of artificial intelligence as well as genetic code. Other solutions that have emerged included the startup Lucira's at-home Covid test, Finnish startup Oura's smart ring for the early detection of a fever, and UC San Diego's face mask sensor. These technologies will usher in a new era of innovation in biology, both in terms of solving ongoing medical problems and designing entirely new organisms.
Startups that provide medical intelligence and information to patients via mobile applications have been on the forefront of the long-term shift in health care. One such startup is Sensely, a company using trusted content from the Mayo Clinic and the U.K.'s National Health Service, as well as artificial intelligence to reduce the strain on the humans in the health care system. Sensely's competitors include startups such as Babylon Health and ADA Health.
Another interesting international startup is Indonesia-based Alodokter, the number four global medical app which lists crowdsourced medical information; it has witnessed a surge in activity across the country with over 270 million people. Similar solutions to Alodokter include Halodoc and Klikdokter. Governments throughout Southeast Asia have invested to support digital platforms and testing capabilities.
These innovative companies highlight a permanent shift in patient behavior toward looking to online and mobile sources of trusted, crowdsourced, and AI-generated health care content, prior to talking to a doctor.
Another shift that will likely sustain post-pandemic is the movement toward preventative care instead of reactive care. A few startups, including 23andMe and Color, are using genetic data to help doctors and consumers make lifestyle changes to prevent future diseases. Early in 2020, Color partnered with Perkin and the state of California to provide testing solutions using its genetics lab infrastructure; the company is now powering up to 150,000 tests per day. This February, HSE University researchers became the first to discover a genetic predisposition to severe Covid-19. International startups similar to 23andMe and Color include Prenetics in Hong Kong and Nala Genetics in Indonesia.
Other game-changers include autonomous robotics solutions like Nuro or Starship Technologies that can deliver medications and contactless diagnostic solutions. An innovative solution designed around preventative health care is the startup Forward; the company is using the combination of all the technologies and solutions mentioned above to reimagine the doctor's office.
We anticipate that there will be many more holistic solutions at scale that combine curated content, AI-triage, genetic screening, remote point-of-care diagnostics solutions, telehealth, and telemedicine.
There's little doubt that 2020 marked the beginning of a massive and permanent shift in the way that people interact with and experience health care. Post-pandemic health care will be more personalized, will capitalize on artificial intelligence, and will focus more on preventative care to the benefit of consumers and providers.
Apr 6, 2021