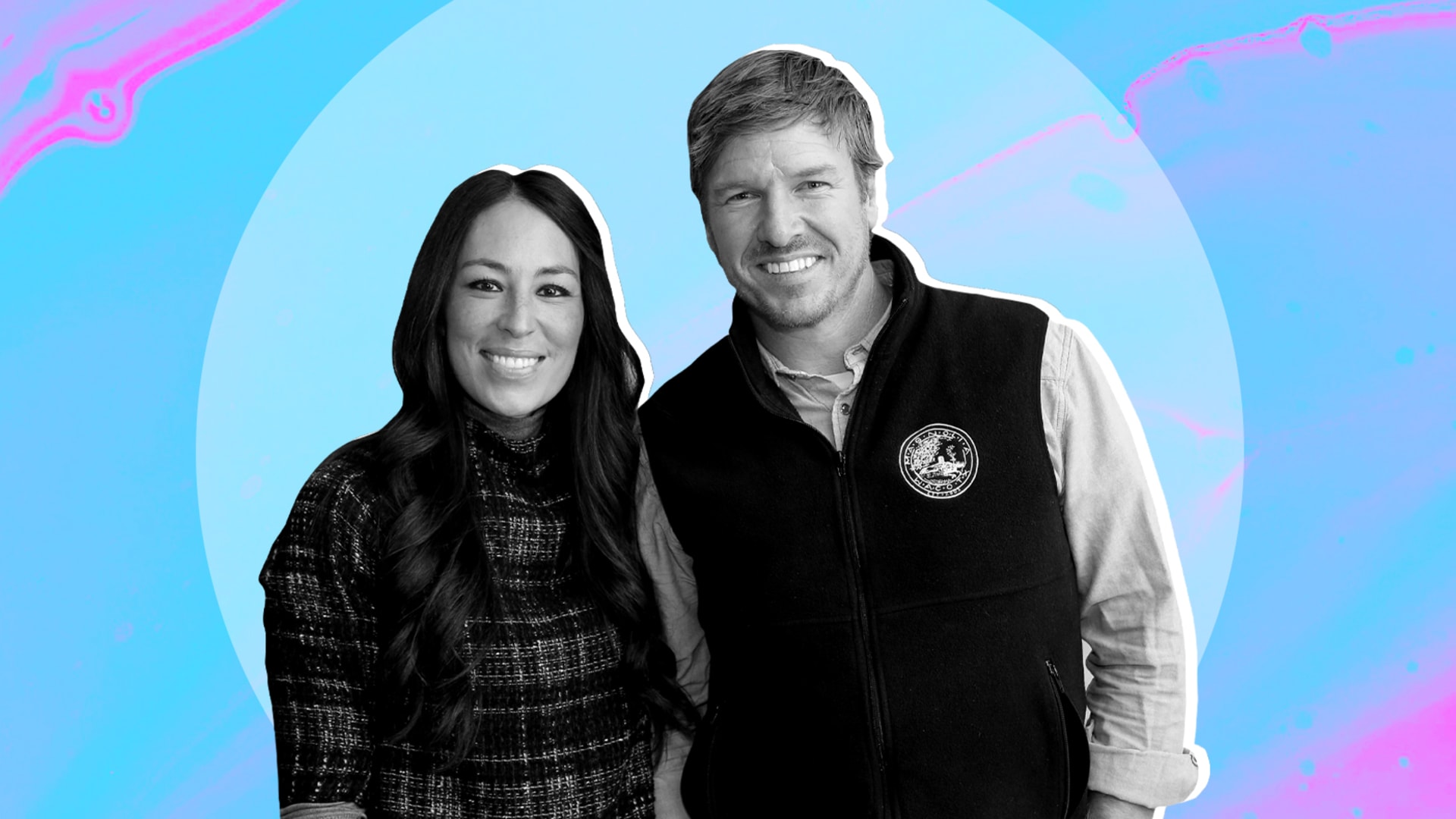 When it comes to building a business empire, Chip and Joanna Gaines aren't afraid of breaking a few rules. The husband and wife renovation experts--Chip is a general contractor while Joanna's background is in design--have never let their résumés prevent them from launching ambitious ventures in other industries.
Since rocketing to stardom with their HGTV home renovation show Fixer Upper, the couple has launched a popular retail brand, opened a bakery and restaurant, and created a slew of media properties, including the magazine The Magnolia Journal. With their newest project, Magnolia Network, a TV channel set to replace Discovery's DIY network, the Gaineses are once again breaking with convention.
"Our secret ingredient to good television is finding people who do not want to be on television," Chip said while speaking, with Joanna, at the Fast Company Innovation Festival on Wednesday. He explained that working with people who are reluctant to step into the spotlight makes for better storytelling, as they bring a refreshing authenticity and passion for their work.
Following a somewhat counterintuitive business strategy is a theme across all of the Gaineses' business ventures. While branching out into so many different professional endeavors can be chaotic, doing what feels right and "flying by the seat of our pants" keeps working for the Waco, Texas-based duo, according to Chip. Here are some more strategies the Gaineses say have helped them build their empire.
Do what feels meaningful--even when you lack experience
Neither of the Gaineses ever thought they'd be launching a TV network or running a magazine when they first started their careers, but the pair say they navigate their work lives by leaning into what they love and what feels meaningful, even if it means figuring things out later.
"One thing we learned throughout the magazine process was the thing we love most was not actually us being on the show, it was getting to highlight other people, their stories, their passions and kind of curating that," Joanna said.
Prioritize diversity
When it came time to cast people for Magnolia Network's shows, the Gaineses prioritized finding a diverse group of people. "Different opinions make us all better, and our lives richer," Chip said, adding that one of the keys to storytelling for them is simply "bringing people together and letting true dialogue and true conversation occur."
Never stop evolving
The Gaineses are parents to five children, but they refer to their Magnolia brand as their "true" first child, under the name Maggie. Why? One reason is that thinking of the brand like another child fits with how they view the business as always growing and changing.
"At one time, it was doing these little displays with all my little merchandise things, and then that evolved into homes and getting to create beauty in these really old abandoned homes," Joanna said. "And then as they got bigger, getting to create beauty in the magazine world. It is expanding and it's growing."
Oct 9, 2020