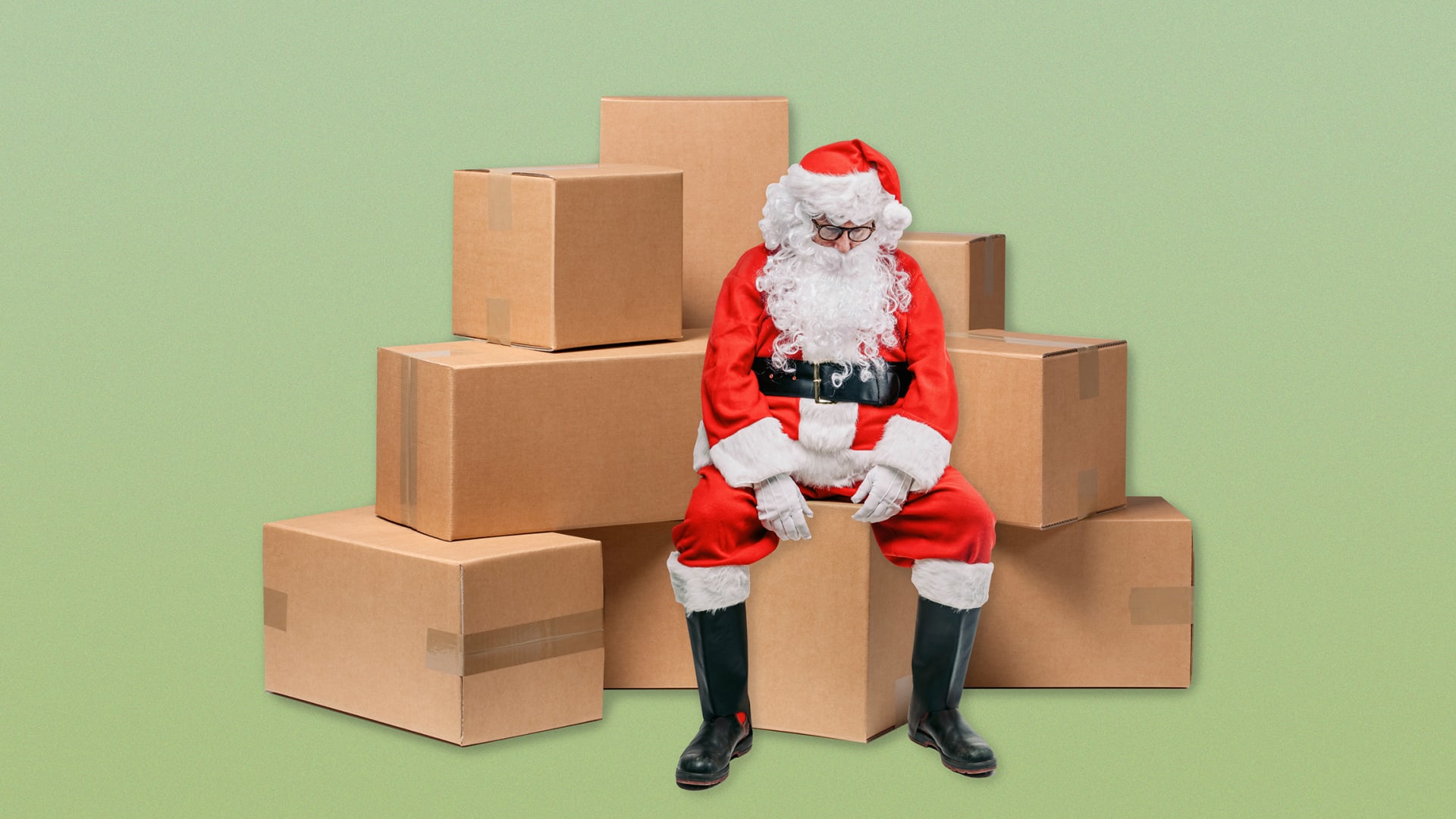 While consumers are already thinking about holiday shopping in September, retailers should be aiming at spring 2022 if they don't want to be left short of inventory.
That's according to Rob Caucci and Bill Thayer, co-founders and co-CEOs of Fillogic, a New York City-based logistics service platform for retailers. The startup helps clients with distribution, fulfillment, returns, store delivery, and more. To explain the strain facing businesses today, they outlined three waves of challenges in the supply chain that have occurred during the pandemic. The first was in 2020, when the Covid-19 pandemic shut down factories, businesses, and stores, which resulted in a boom in e-commerce. The second wave began in spring 2021, when businesses opened up but had to deal with inflation, material scarcity, talent shortages, transportation issues, and ocean freight disorganization because of the pent-up demand that the new e-commerce-oriented world created.
We're in the third wave, Caucci and Thayer explain--an unprecedented holiday season where everything from where products are made to where they need to go to who's going to sell them has been disrupted. Even last-mile delivery is strained--in FedEx's earnings call on Tuesday, the company noted that one distribution center in Portland, Oregon, was operating at 65 percent of capacity because of a labor shortage. FedEx also announced an increase in shipping rates that will take effect in January.
"It's this confluence of factors all coming together at the same time creating this perfect storm that we really have never seen before," Caucci says, with Thayer adding that the problems "will not dissipate until 2023."
Referencing the Portland hub, FedEx chief operating officer Raj Subramaniam echoes the long-term expectations. "We anticipate the cost pressures from network inefficiencies such as the one I just illustrated to persist through peak, as we navigate the labor market and impacts of new Covid waves," he said on the recent earnings call.
To solve these issues, Thayer says, businesses have limited options, most of which require you to pay more for less--container and air freight shipping could be three to four times more expensive than last year.
As for the 2021 holiday season, sorry: Thayer says that the deadline has already passed. "The table is set and the pickings are going to be somewhat meager," he says. "The folks who have planned much earlier who brought their freight in spring and early summer, they're going to be the ones in a little bit better shape."
Given this, Thayer suggests businesses should be planning for spring 2022 right now. The earlier the better, he says, and to be extra careful and critical of buying seasonal products that have a short arrival window. If you are shipping seasonal items, act fast. After all, nobody is going to buy Easter or St. Patrick's Day products a week or two late.
If the strains of 2021 should teach founders anything, it's that logistics and supply chain can be a competitive advantage, Caucci says, pointing to retailers like Amazon, Walmart, Target, Best Buy, and Dick's Sporting Goods that have turned their supply chains and large brick-and-mortar presence into a competitive advantage. "Logistics is everything," Thayer adds. "You really can't depend on your sales and your marketing and a lot of these other channels if you don't have logistics down up front."
Sep 23, 2021