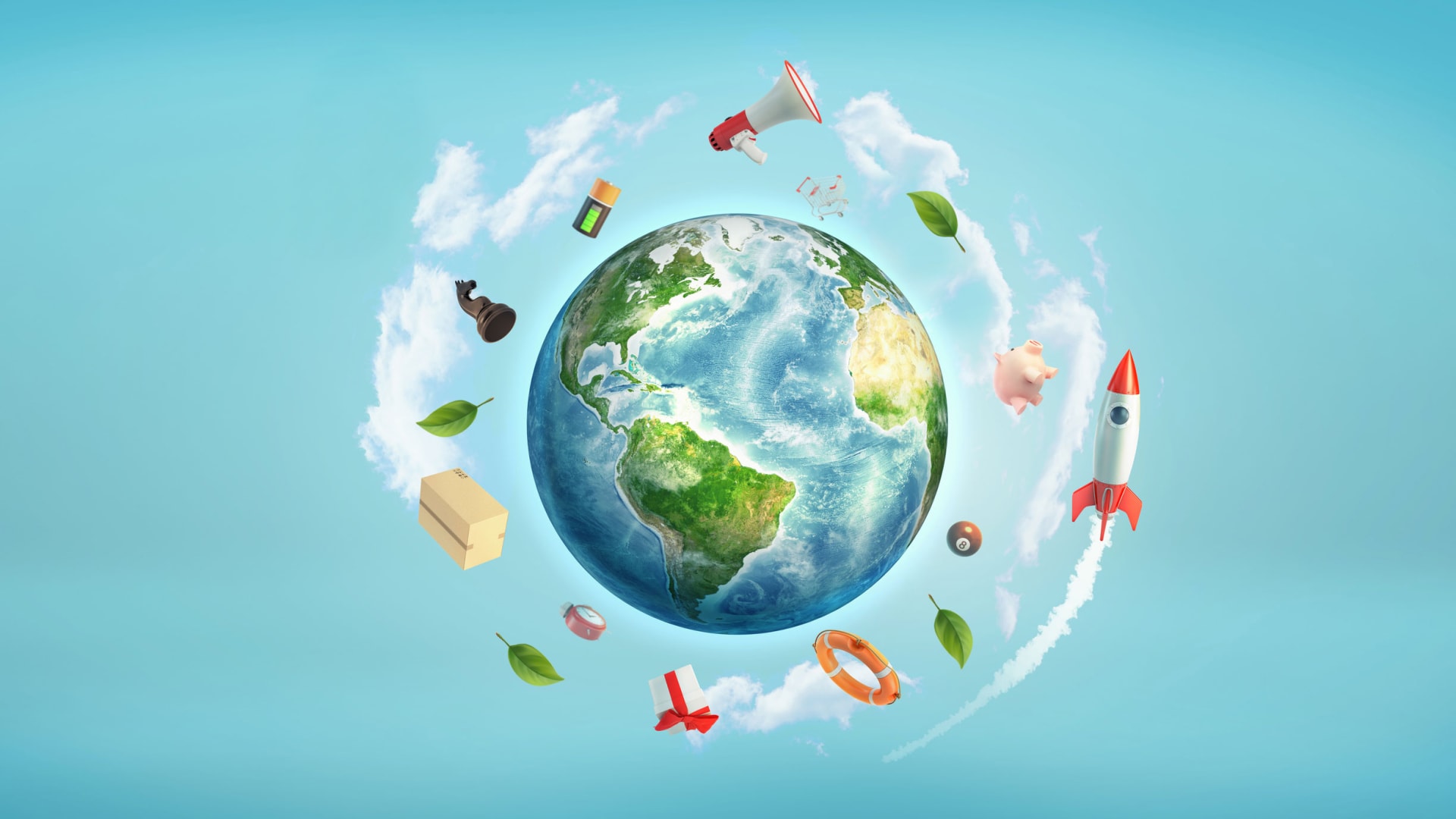 If your business isn't participating in the circular economy, you may want to spend part of Earth Day on Thursday asking yourself, "Why not?" While many companies follow a linear economy in which products are created, used, and thrown away, companies that participate in the circular economy continuously recycle and reuse their materials. It's designed to make doing business and combating climate change mutually beneficial.
For many businesses, getting existing customers to remain loyal to their brand could require switching to a circular model. A 2020 study from IBM and the National Retail Federation found that 57 percent of U.S consumers are willing to change their purchasing habits to help reduce negative environmental impact.
"Companies can't afford to not put the planet first," says Mera McGrew, founder of the soap company Soapply. "Companies that are not aligning with consumers' values will be left behind."
Founded in 2015, Soapply bottles soap in recycled glass that can be refilled, reused, and recycled. The New York City-based company participates in the Loop program alongside brands like Gillette, Tide, and Clorox. Created by the recycling company TerraCycle, the program helps companies sell their products in reusable containers that are managed and cleaned by TerraCycle. Customers pay a refundable deposit for the reusable packaging.
Many business owners think participating in the circular economy means more expenses, but doing so can actually save businesses money by reusing materials, says Kate Daly, managing director of the Center for the Circular Economy at Closed Loop Partners, an investment firm in New York City.
"Right now, many companies are only selling something once that they could be selling multiple times," Daly says. During the past three years, the Center for the Circular Economy has hosted competitions funded by brands including Starbucks, Walmart, and McDonald's to design sustainable alternatives to paper to-go cups and single-use plastic bags, with winners receiving funding and access to the center's accelerator program. Switching to a circular model also has benefits for hiring. Nearly 80 percent of respondents to a 2019 Glassdoor survey indicated that they would consider a business's mission when thinking about whether to apply for a job.
When implementing sustainability initiatives, Daly advises auditing any plans from a user experience perspective to make sure that your solutions are convenient and accessible. You should also consider publishing a public sustainability report, as the Berlin, Germany-based meal delivery company HelloFresh did with its 2020 sustainability report. Included in the initiatives published in the report are goals to lower the company's carbon emissions by 60 percent per euro of revenue and to reduce food waste at its facilities by 50 percent per euro of revenue between 2019 and 2022. It also cited clear steps it's taking to use sustainable packaging.
While it's important for companies to invest in sustainable practices, particularly when customers demand them, not all environmentally friendly initiatives are going to be a boon for business. "There's no point in creating a product or service, however 'green,' that customers don't adopt," Daly says, adding that business owners should reach out to other companies in their industry that have already made transitions to a circular economy.
"I would encourage companies, regardless of their size, to not feel like they have to go it alone," Daly says. "Collaborating with stakeholders, whether it's in policy or consumer education, is really important so that a transition to circularity feels accessible no matter what."
Apr 22, 2021