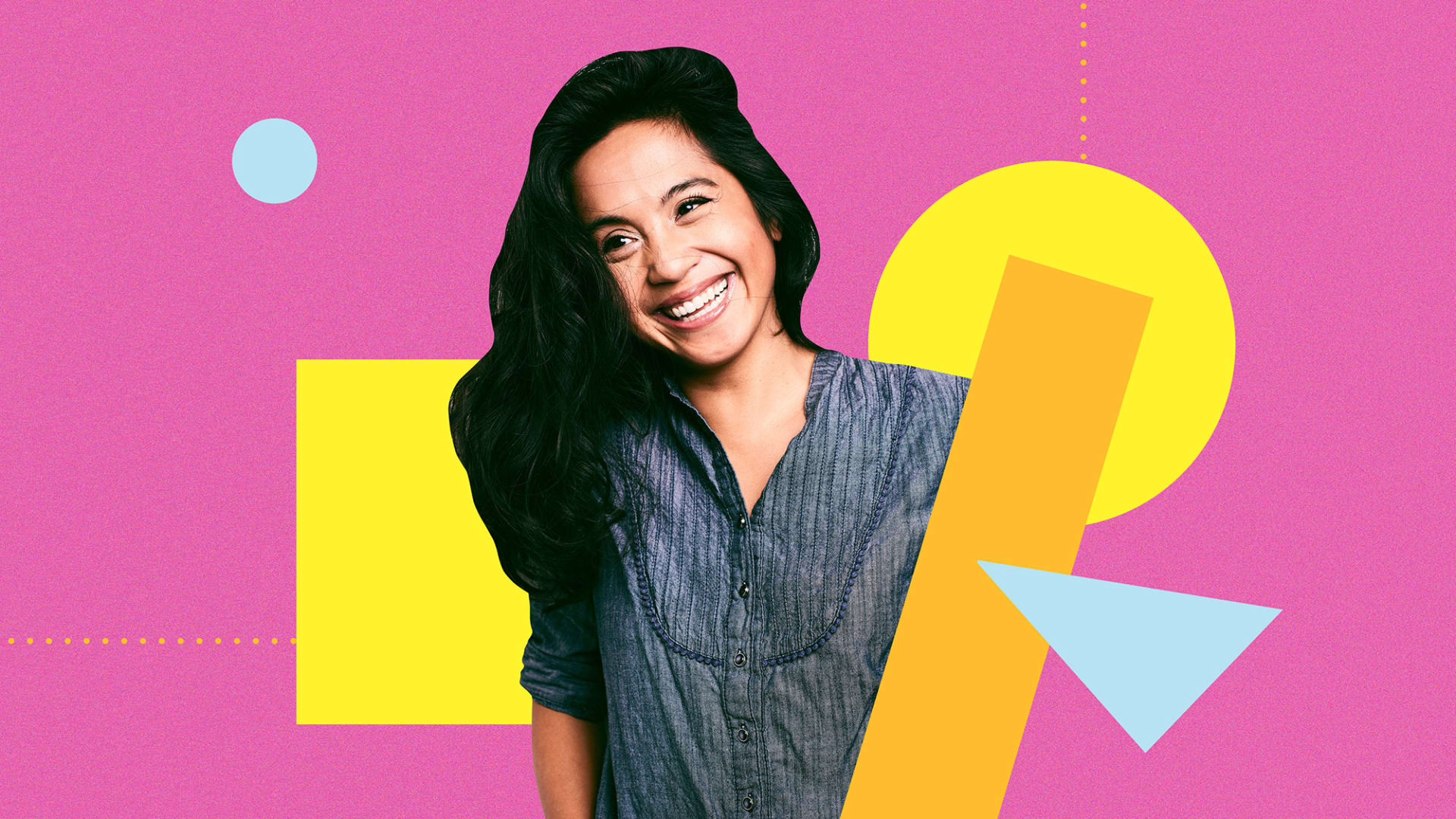 A Hollywood name in her own right, Cristina Patwa worked with the likes of J.J. Abrams, Angelina Jolie, and Brad Pitt before tapping into her Filipino heritage to launch Enroot, a Los Angeles-based and certified B-Corp beverage company she co-founded in 2019 alongside Pitt and Hollywood producer John Fogelman. Created in partnership with the James Beard Foundation, Enroot's organic teas pay homage to Patwa's grandmother, a small-scale farmer and food entrepreneur in the southern Philippines who taught her granddaughter a critical business lesson. --As told to Anna Meyer
I was born in a rural town called Davao in the southern Philippines. Picture dirt roads and animals roaming around. As a child, I spent most of my time outside surrounded by tropical plants, food, and nature.
It was a far cry from the glitz and glamour of Hollywood, where I got my first job after graduating from business school, working with consumer products at Disney ABC. I created video games, apparel, and DVDs around hit TV shows like Shonda Rhimes's Grey's Anatomy and J.J. Abrams's Lost.
Abrams's agent at the time, John Fogelman, was one of the owners of the William Morris Agency. Soon, I joined him at WMA, where we helped Hasbro make media, movies, and TV out of multimillion- and billion-dollar toy franchises like the Transformers, GI Joe, and My Little Pony.
Eight years ago, John and I left the agency and, with another friend, started our own company, a TV network and lifestyle studio called El Rey. One of our food-related projects was helping Brad Pitt and Angelina Jolie sell olive oil through their wine-making business.
Brad wanted to do more in the food space, and, with the resources and connections I was gathering, I was just starting to ask myself: "What do I truly want to do?" The question brought me back to my time in the Philippines.
Growing up, I was often left with my lola, my grandmother, who marched to the beat of her own drum. A force in her own right, she felt like she had to match her presence with that of the men in our family. She had her own fruit farm, and my brothers, cousins, and I would run around the farm while women packed and shipped guava and mangoes, and men picked bananas and coconuts from the trees. We'd have a daily merienda, an afternoon snack, often taking a mango from a tree and wrapping it in our local newspapers as we ate to keep flies away. If I was thirsty, I'd hack open a coconut and stick a straw in it. It really was the most joyful part of my childhood.
But in the 1980s, the Philippines was experiencing conflict and civil unrest. After my family was held at gunpoint, my parents, siblings, and I abruptly moved to the United States, to a studio apartment in Flushing, Queens, in New York City. I went from a tropical jungle to a concrete jungle. Once there, I studied hard like most immigrant children have to do. I watched Three's Company and I Love Lucy to learn English.
When you move to a new country as an immigrant fleeing for safety, you don't really have the choice of asking yourself what you would like to do. You're in survival mode: What's safe? What's stable? Both of my parents worked as CPAs and expected me to become a CPA as well.
Pursuing finance in college, I first landed a job as a consultant for Deloitte. It felt safe, but it wasn't me. I was forming my own identity as a Filipino American by then, and on Wall Street, there were few women or Filipinos around me. No one could relate culturally to what I had gone through.
It wasn't until I first moved to L.A. to pursue my MBA that I started to actually follow my own voice. Years later, when I finally had the connections and resources to do whatever I wanted to do, the answer to that question became clear: I wanted to make teas with the flavors and recipes from my childhood.
Working with John and Brad, we launched Enroot earlier this year. Drinking the sparkling raspberry, mint, and white peony tea, or mango, turmeric, ginger, and guayusa flavor takes me full circle--right back to my grandmother's farm and to the happiness I felt there. I was elated when our recipes won Best New Organic Beverage at the 2020 NEXTY Awards, held at Natural Products Expo West.
My grandmother is 95 and still lives in the Philippines. She teared up when our family explained to her that her granddaughter was doing this for her, and I tear up just thinking about it.
These days, leadership is open for reinvention. With more opportunities for minorities and immigrants to start businesses, we now get to ask ourselves what authentically feels right to us as leaders. How can we create more opportunities for others? And what types of companies do we want to rally behind and support? We can lead with the traditions and traits from our varied cultures.
I learned from my grandmother about business and agriculture, community, and sustainability. But more important, she taught me the confidence to be proud of who I am. Through a child's eyes, I was unable to give words to what that was--but now, it's the greatest gift to my career.
Jun 1, 2021