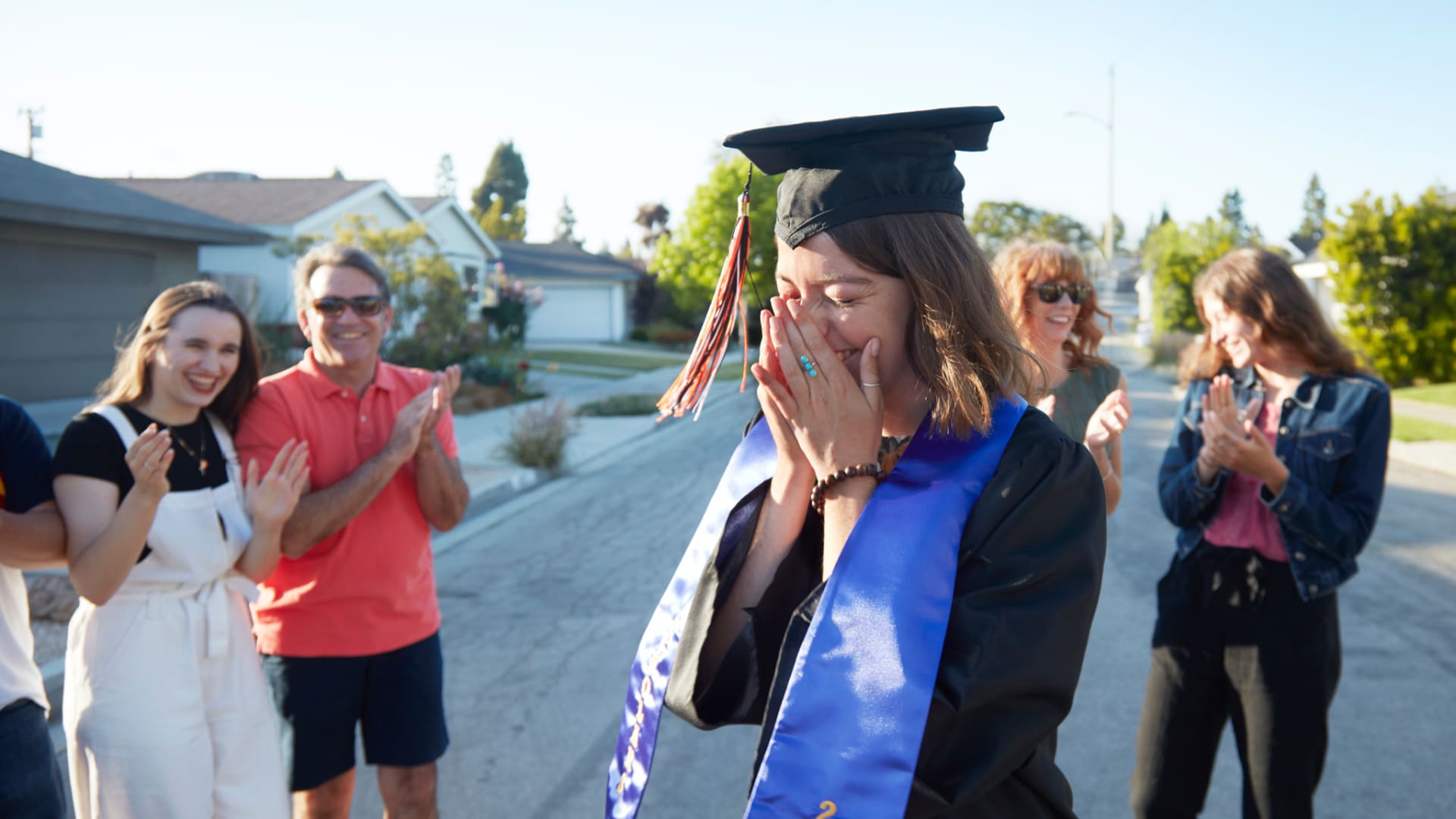 So your favorite new grad wants to be her own boss? Forget about giving her Oh, the Places You'll Go! Leave that Dr. Seuss classic for Aunt Sally to give. These thoughtful graduation gifts will help make your budding entrepreneur's day-to-day a little easier as well as inspire her startup journey. They'll show that you really understand her entrepreneurial dreams and support them.
1. Monk Manual 90-day planner
Staying organized is key when starting a business, and Monk Manual was designed with busy dreamers in mind, according to its website. The pages of this $38 planner are based on the PAR Method--prepare, act, and reflect--and encourage the user to write down goals, make progress, and reflect on what did or didn't work. Founder Steven Lawson crowdfunded his idea on Kickstarter in 2018, and the $10,000 campaign was fully funded within four hours of posting.
2. Personalized stationery from Minted
In a world of 24/7 email, Slack, and texts, a handwritten note is one of the best ways to communicate when you want to make a strong and lasting impression. Give your recent grad a personalized and monogrammed set of stationery to help make any message professional and memorable. This minimalist yet colorful card set from Minted costs $50 for a pack of 25. Minted was founded by Mariam Naficy. After selling her first business, online cosmetics company Eve.com, Naficy launched the stationery e-commerce site and says that influencers on Pinterest and Instagram helped it grow to where it is today.
3. MOO stickers
4. Herman Miller chair
While young entrepreneurs may not realize it, the chair they sit in every day can have a big impact on their productivity and health. They'll love a chair from Herman Miller, the famed furniture brand based in Zeeland, Michigan, which was founded by Miller and his son-in-law D.J. De Pree over a century ago and continues to innovate in the furniture industry. Its most recent Herman Miller X Logitech G Embody chair is a generous gift with a price tag of $1,595, and it comes with a 12-year warranty. Gen-Zers will appreciate that it was designed over two years with studies and research on professional e-sports athletes.
5. Hyper wireless phone battery
To get through a busy day, it's key to have enough charge on your phone. This $39.99 wireless battery pack from Hyper by Sanho Corporation sticks to the back of a smartphone for on-the-go charging. Founded in 2005 by Daniel Chin, Hyper by Sanho Corporation is based in Silicon Valley and has crowdfunded many chargers and tech accessories on Kickstarter and Indiegogo.
6. 1Password secure password manager
Running a business typically means more accounts and more passwords to remember. What's more, small businesses are often targeted for cybersecurity attacks since bad actors assume they don't have the same resources as big corporations to keep them safe. Secure password manager 1Password keeps track of and encrypts multiple secure, unique passwords for $2.99 a month. Founded by Dave Teare and Roustem Karimov in 2005, the password manager has grown to more than 400 employees and is used by more than 80,000 businesses.
7. Udemy course
Successful business owners are lifelong learners. Udemy has a range of online courses sure to appeal to the ambitious entrepreneur, such as a $139.99 class on speed reading or a $99.99 class on stress management. The company was inspired by co-founder Eren Bali's experience growing up in a small Turkish village with a one-room schoolhouse. Because of online learning, Bali says, he learned enough to earn a silver medal in the International Math Olympiad. To give an Udemy class as a gift, use the "gift this course" button on the course landing page.
Note: This article contains affiliate links that may earn Inc.com a small fee on purchases originating from them. They do not influence editorial decisions to include mention of any products or services in this article.
Jun 8, 2021