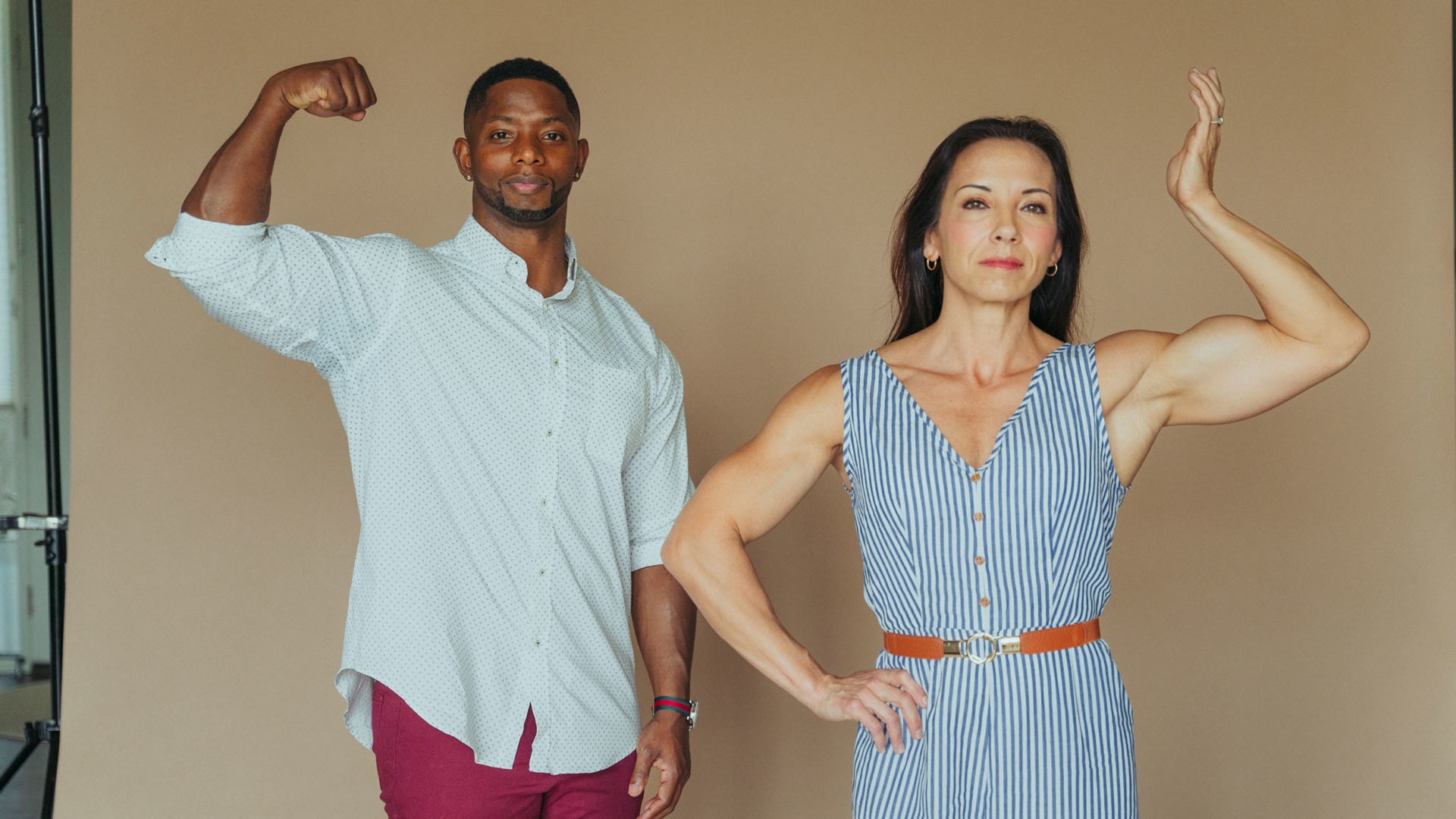 Editor's Note: Editor's Note: Hardbody Supplements is the No. 2 fastest-growing private company in the Inc. Regionals 2022: Midwest. It hit last year's Inc. 5000 ranking, at No. 8. Here's what we wrote about it then.
If there's one thing Law Payne knows best, it's how to sweat.
After a career of bodybuilding that led to Payne landing the Lightweight World Champion title in 2011, the personal trainer noticed a weakness in the market: Clients were developing gut and digestive issues after taking fitness supplements without knowing fully what they contained. The problem had a solution: Produce an alternative, one with ingredient transparency and formulated with what he knew from firsthand experience would help clients lose weight or build muscle.
That formula led to Hardbody Supplements, a business he co-founded in 2016 with his wife, Patricia. Today, their Overland Park, Kansas-based business offers an array of what it claims are better-for-you protein powders, pre-workout mixes, and fitness and weight loss plans, which helped the company book $25.6 million in 2020 revenue, up 22,948 percent from 2017.
While results like those easily helped the company land at No. 8 on the 2021 Inc. 5000, a list of the fastest-growing private companies in America, it took a lot of heavy lifting to get it there.
Learning to Lead
Born in Muskogee, Oklahoma to a 17-year-old single mother who was kicked out of her home, Payne says his earliest memories involved living on the streets and in abandoned buildings with his mother and two older brothers. When he was 5 years old, his mom began receiving government assistance and the family moved to Section 8 housing in Muskogee.
"I grew up in a crazy bad place where nobody makes it. Everybody's in poverty. It was hard to imagine success," says Payne, adding that it was difficult to find messages that someone like him could someday run a business. Payne's mom, who was busy working three jobs, wasn't around. So Payne said he poured everything into sports: wrestling, football, and track. There, in those after-school activities and under the guidance of unyielding coaches, Payne says he cultivated a strong work ethic and leadership skills.
Payne became the first person in his family to go to college; he double-majored in business management and business administration at Emporia State University. While in school, Payne started personal training and taking side jobs to continue his love of fitness. When managing a Life Time gym in Overland Park, he met a co-worker named Patricia--who'd become his future wife and business partner. "I saw her, and it was like seeing a unicorn," he says.
As personal trainers, Patricia and Law worked together and focused on training women in their mid-to-late thirties. At the same time, the couple became competing bodybuilders-- both winning world titles in 2011 in Las Vegas.
Trusting Your Gut
That's when the Paynes noticed the supplements problem. While they knew the solution, getting a usable formula that would meet their high standards took, again, lots of effort--and money. The couple plowed all of their savings into crafting that early formula.
"Having the experience and using supplements from a personal level to reach the highest levels in fitness competition, we already knew the best ingredients that actually work," Patricia says. In formulating their product, they negotiated with manufacturers to use organic ingredients, which they say weren't being offered to other workout brands at the time.
The next challenge? Getting their final product into the hands of consumers beyond their coaching clientele. Perhaps rightly, consumers tend to be skeptical of dietary supplements, as they aren't evaluated for safety and effectiveness by the Food and Drug Administration. So the founders had their work cut out for them.
They started out hosting product giveaways and went hard into marketing with fitness influencers. Their social media community blossomed accordingly. Law says Instagram became his best selling tool; he could post a story about a product and it would generate thousands of purchases that same day. Currently, Hardbody's Instagram has over 2.9 million followers.
But the internet hasn't always been kind to Hardbody. After starting to sell on Amazon, Walmart, and Target's online marketplaces, its products quickly jumped to the first page of workout supplement pages. Then, weeks later, fake negative reviews appeared on Hardbody's listings from what the founders assumed were competitors. Having to hire contractors to respond to reviews and help source buyer accounts to determine which reviews came from real customers was exhausting, says Law. Then came the drama involved with successfully removing the fake reviews.
"When you get to the top, many people will try to knock you off," Law says. His advice to other founders facing similar hurdles? Assemble a knowledgeable team focused on the marketplaces you want to serve. Having the right support will put your mind at ease, so you can build the company versus sweating the small stuff, he says.
That's not to say the Paynes are taking it easy. Hardbody just released a new slate of energy drinks in August to a waiting list of more than 100,000 customers. Law adds that Hardbody is on track to generate $75 million in annual revenue this year. "We've been risk-takers and we're not afraid of failing," Patricia says. "We are optimistic."
EXPLORE MORE Regionals 2022 COMPANIES
Aug 17, 2021