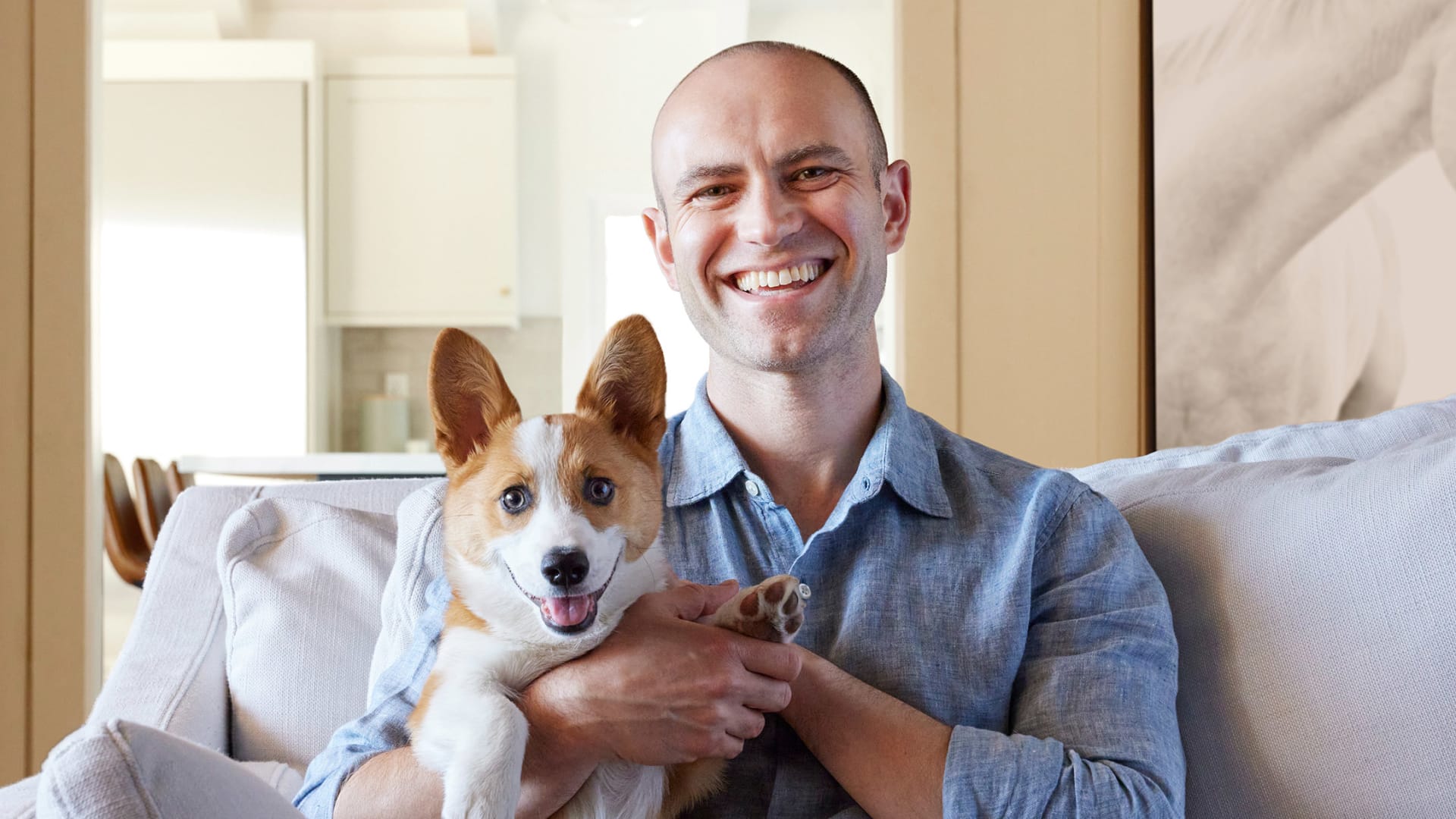 In 2017, Spector co-founded Hims, a telehealth and over-the-counter prescription drugs company focused on treatments for erectile dysfunction (ED) and male baldness. Then this summer, he applied the Hims telehealth model to veterinary services and co-founded Dutch.
Simply having the ability to pursue entrepreneurship is something Spector has never taken for granted.
Born in Tashkent, Uzbekistan, Spector says that growing up, it was made clear by the Soviet Union government that anything entrepreneurial could potentially result in being sent to a labor camp in Siberia. Despite the risks, his grandfather ran an illegal dentist practice in Spector's home and Spector has memories of his mom nervously watching for anyone suspicious coming by the house to report him. From early on, his family's traits rubbed off on him. "I'm someone who just never followed rules or listened to authority," he says.
Due to antisemitism concerns, Joe and his parents left Uzbekistan in 1989 and lived in a refugee camp in Italy before getting political asylum status to come to the U.S in 1990 -- living out of a suitcase with only $100 to the family's name. Settling in Fremont, California, Spector's dad gave him life-changing advice: If you really want to succeed in this country, you have to be an entrepreneur.
"I remember those words when I was 10 and I've never forgotten that," he says. "Having to be scrappy my whole life, having to be a survivor -- those skills have helped me." Focusing on studying hard, Spector went to the University of California Berkeley's Haas School of Business and then got his MBA from Wharton in 2007.
A decade later, Spector co-founded Hims and launched Hers a year into the business, which focuses on women's health, including access to birth control and mental health prescriptions like anti-depressants. In 2020, the companies combined as Hims & Hers and went public through a SPAC that valued it at $1.6 billion.
Spector's biggest lesson from Hims & Hers was the importance of branding. "A lot of first-time startup entrepreneurs are so short-term ROI focused that they don't invest in branding, which is a long-term investment," Spector says, adding that doing so was key to Hims's success. Importantly, Hims & Hers's branding focused on eliminating stigmas for touchy subjects like ED and mental health with friendly messaging and subtle packaging that didn't make customers want to hide pill bottles out of embarrassment.
Spector carried that branding lesson over to Dutch. Inspired by his own adoption of a corgi puppy during the pandemic and anticipating the separation anxiety his pooch will likely feel as Spector returns to the office, Dutch connects pet owners with vets to prescribe medication and treatments for ailments ranging from anxiety to fleas to allergies, with prescriptions shipped to their door.
For Spector, the decision to start another telehealth company right after exiting his first was fueled by a love of building early-stage companies that he first discovered at Wharton. Even after seeing his first startup mature, the itch to build never went away. His advice for other serial entrepreneurs? Remember that climbing Mount Everest starts with taking one step.
"If you look at something, it can seem insurmountable, but you just have to take it one step at a time," he says. "Do the things that motivate you and look challenges straight in the face. Find your emotional support, but all you can do is take a right foot, to left, to right, to left, to get it done."
Aug 20, 2021