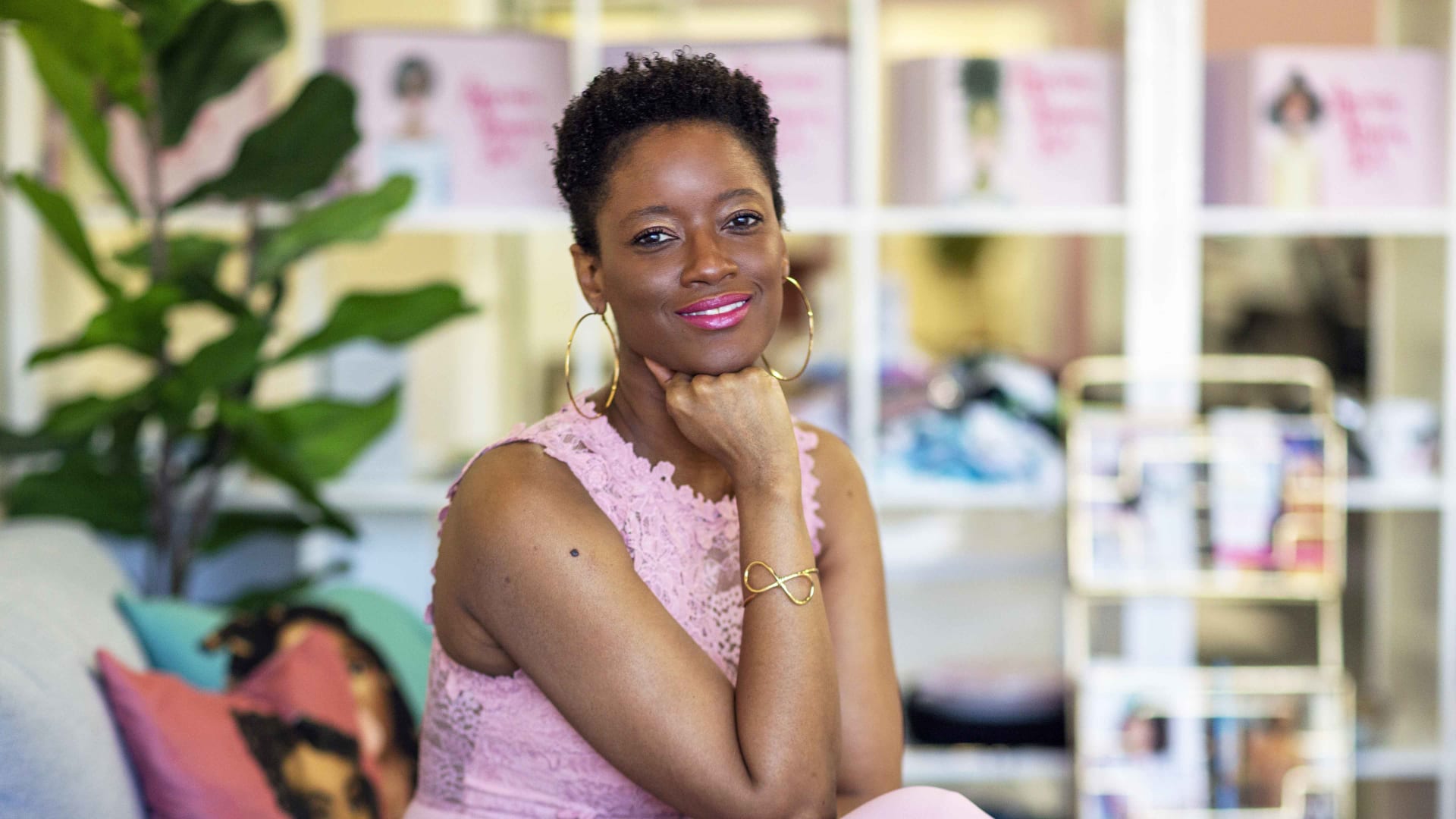 Pivoting from blogger to business owner isn't a common path to entrepreneurship, but it's how Nicole Brown built her multimillion-dollar lifestyle brand. The company, Izzy & Liv, started out in 2003 as a blog that celebrated women of color. Working in digital advertising at the time, Brown launched the site, originally called Mahogany Butterfly, when she couldn't find a women's lifestyle site geared toward Black women.
In 2019, five years after Brown quit her day job and turned Mahogany Butterfly into the e-commerce site Izzy & Liv, the Matawan, New Jersey-based company hit $5.3 million in annual sales, claiming the No. 506 spot on Inc.'s 2020 list of the fastest-growing private companies in the U.S. Izzy & Liv's products range from graphic T-shirts and tote bags to home decor and accessories that reflect the culture of Black women. Today, the company is known for a subscription box called "Brown Sugar Box," which includes a bundle of the site's bestsellers and products from Black-owned businesses for $39.95 per month.
It was the birth of one of Brown's daughters, who was born prematurely and with health issues, that led Brown to take the leap for her idea as a solopreneur in 2015. Hospital visits with family members reminded her that life was too short not to pursue her passion--creating a community for Black women. Naming the company after her daughters, Brown's initial plan was to sell and design graphic T-shirts with slogans relating to pop culture like "Loving the skin I'm in." Annual sales grew from $1 million to $2.7 million during her first two years in business, so Brown grew the product line to include accessories and home goods, such as a notebook reading "Young, gifted, and Black," and a children's puzzle that depicts young Black astronauts on the Moon.
"I really wanted to create a business and brand where women of color and Black women would be represented and see themselves in everyday products and everyday consumables," says Brown. "I want my daughters to grow up in a world where that's not the exception to the rule."
Brown attributes her early growth to customers posting about the company and its products on social media. She says customers in the company's Facebook group started seeking one another out in real life to do unboxings together of their monthly haul--or just to get together at a restaurant or go see a movie.
"From my experience, the money, the sales--those things follow because you're being authentic to the customer," she says.
Despite her creative skills, Brown's lack of business experience has led to challenges that many first-time founders struggle with, like creating inventory processes, managing cash flow, and bringing on new staff. Last year, an order of 10,000 T-shirts had a spelling error on the design that cost Brown $50,000 to fix.
When inevitably mistakes happen, Brown stays positive by thinking about her company's supportive community. In 2020, a year defined by the coronavirus pandemic, a tense election season, and political unrest around racial injustice, Brown says seeing people turn to the Izzy & Liv community for comfort has made her mission feel more important than ever. One of her tips for building a community that is both loyal and tight-knit is to maintain a mindset of serving your customers. Rather than thinking only about the success of your business, focus on ways to add value to your customers' lives, she says.
Today, Brown manages a team of eight full-time employees and a handful of freelancers. One of the most important new skills she's had to learn is delegation. She likes to make lists of everything that needs to get done for the business and then divide them between tasks she can do herself and those she can outsource to other employees.
"The biggest thing that you're going to need is time," she says. "And when you're an entrepreneur, you don't have much of it."
EXPLORE MORE Inc. 5000 COMPANIES
Dec 14, 2020