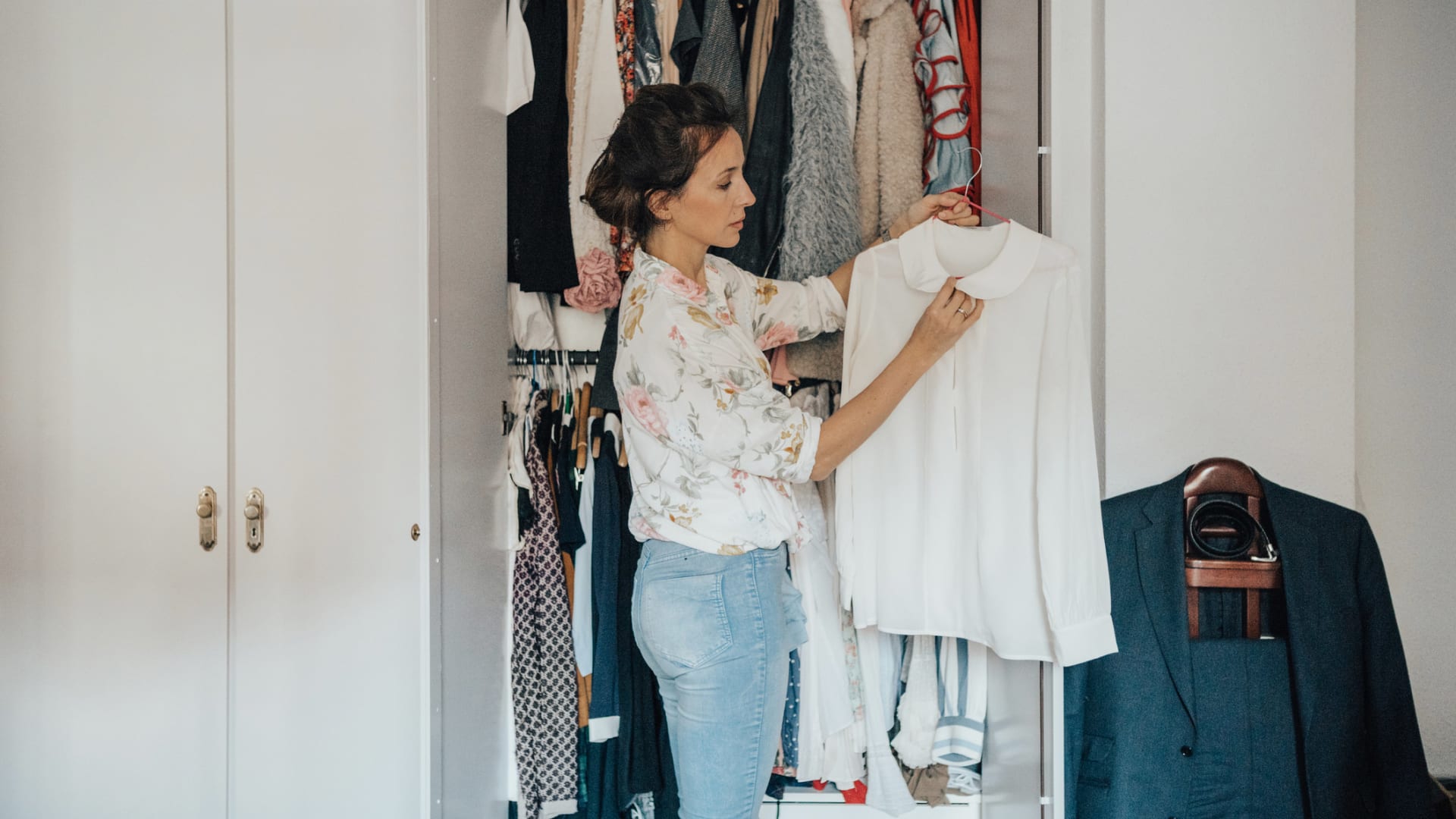 According to the data, gone are the days of men's suit jackets, briefcases, and dress shoes. "Men are choosing comfort first by embracing a more casual back-to-work look," says Mayank Hajela, the RealReal's senior director of men's and watches. According to the brand's annual report, demand for men's jean jackets is up 50 percent from Q1 to Q2 of this year, and demand for backpacks is up 21 percent in the same time period. Men's shoes are continuing to stay comfortable, with sales of loafers up 26 percent.
On the other hand, women are feeling the desire to dress up again. "Comfort dressing has been such a trend during Covid that it's especially interesting to see the return of heels," says Sasha Skoda, head of women's at the RealReal. According to Skoda, TV reboots of shows like Gossip Girl and Sex and the City are helping early 2000s styles make a comeback, as shoppers are now gravitating toward low-to-mid-height heels, with demand rising 25 percent since the beginning of the year. Skirt suits are also back, with purchases up 33 percent since the end of Q2. Sales of cross-body messenger bags are also up 35 percent since January, making them the work bag of choice now that more folks are on the go again, according to Skoda.
The RealReal says that sustainability concerns have been driving more users to its marketplace, a trend seen by most consignment sellers. According to a 2021 report by resale site ThredUp and market research firm GlobalData, the resale market is growing at a rate 11 times faster than traditional retail, and should be worth $84 billion by 2030.
Sep 2, 2021