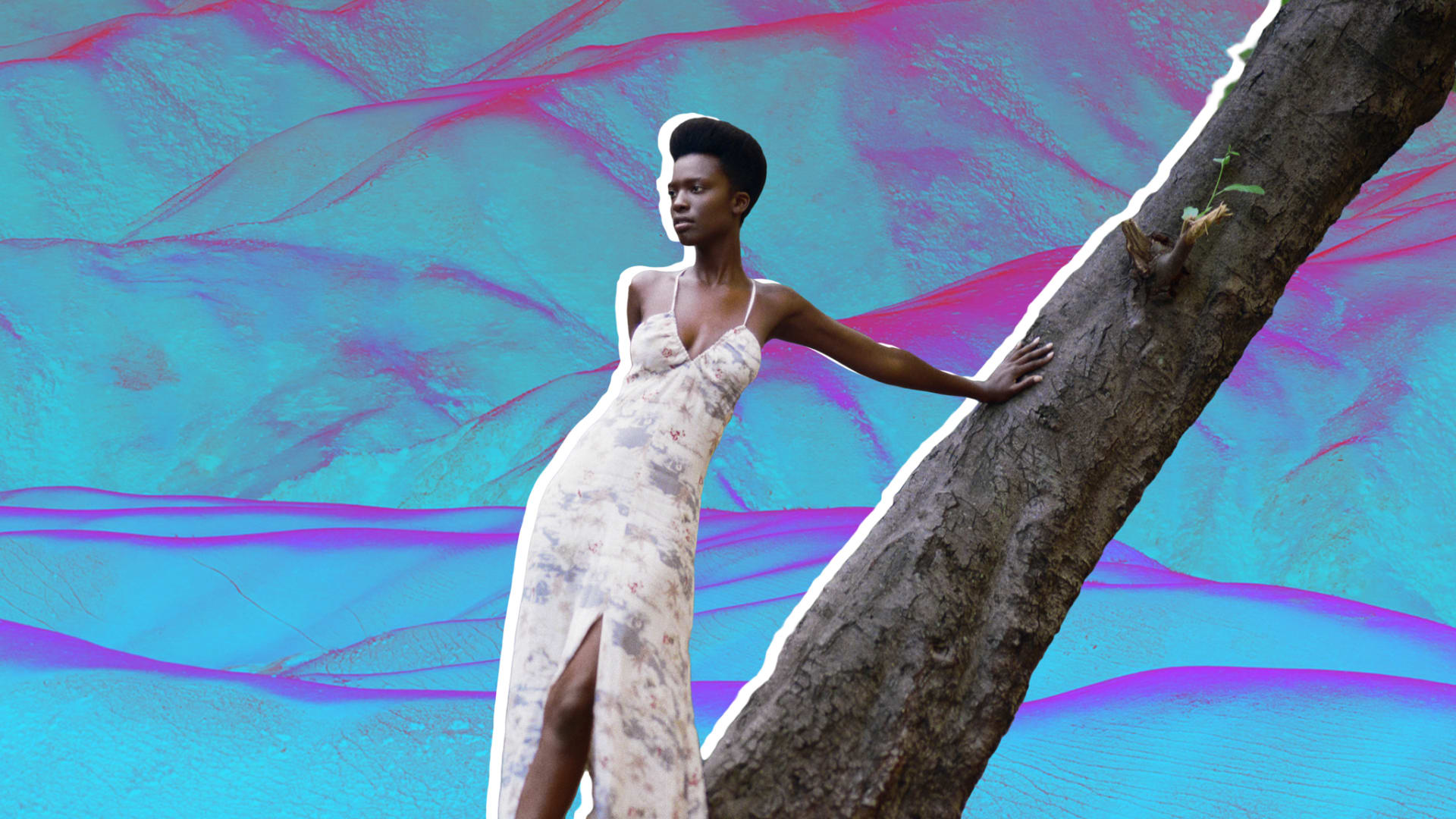 Fashion is a dirty business--responsible for up to 10 percent of global carbon emissions. In response, Reformation is the latest apparel brand to commit to becoming climate positive-- that is, removing more greenhouse gases from the atmosphere than it creates in manufacturing and selling garments, and investing in solutions that have a net positive impact.
With a sustainability team of just four employees, and a target date of 2025, that's more ambitious than Ikea's 2030 goal or H&M's 2040 goal. But the Vernon, California, company hopes to prove that, yes, even smaller companies can--and should--prioritize climate positivity.
Reformation was founded by Yael Aflalo in 2009 with sustainability efforts in mind, and has been climate neutral since 2015, offsetting carbon, waste, and water use created in the supply chain and 20 physical stores to net zero. (Aflalo stepped down as CEO this summer after being accused of racism and was replaced by the former company president, Hali Borenstein. Aflalo was later exonerated following an investigation.) The company releases quarterly sustainability reports detailing its environmental impact, as well as diversity, equity, and inclusion updates.
What made Reformation decide carbon neutrality isn't enough? In 2018, a bleak Intergovernmental Panel on Climate Change (IPCC) report that detailed the severity of global warming's irreversible damage resulted in tearful conversations at company meetings, says Kathleen Talbot, Reformation's chief sustainability officer and vice president of operations.
"There was this sense of despair, and realization that none of us are doing enough to respond appropriately to the magnitude of this crisis," Talbot says. "We decided not to sit in despair. We thought about what we can do."
After years of research and strategizing, Talbot says that teams plan to use the company's current carbon footprint analysis to define areas of opportunity for decarbonization, or emission reduction, and then to map the steps required to actually meet the 2025 reduction and sourcing targets.
Additionally, the company will invest in renewable-energy and resource-efficiency projects within its supply chain, and source regenerative fibers--materials made from regenerative agricultural practices and land management. The first product made with regenerative cotton will launch in 2021.
Reformation plans to make more information and resources publicly available in 2021, so other brands that want to take a similar track can use the company as a case study. But until then, Talbot says all brands, big and small, can start their journey to climate positivity by figuring out their carbon footprint.
And the good news is that it's not that complicated today. "You can't manage what you don't measure," she says. "You need to understand your impact, first and foremost, and that can show where investments will have the biggest impact." She suggests you can also focus on the most common carbon-producing sectors in your industry for clues. For consumer products, that usually means shipping and delivery.
"We have to start now. And we have to push ourselves in a way that we didn't expect to even five years ago," she says.
Dec 8, 2020