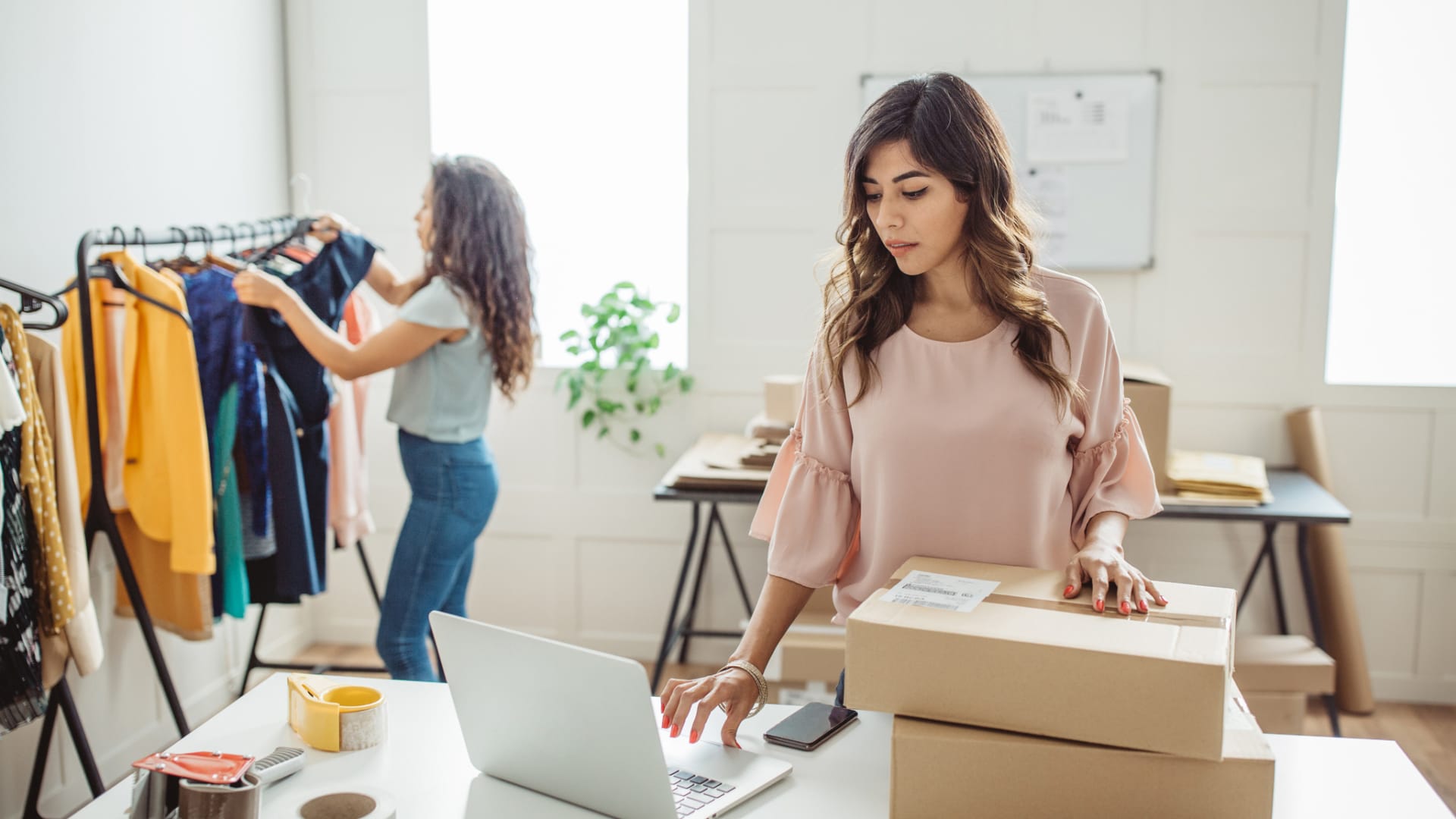 Small businesses in the retail industry have new rules to play by if they want to succeed in the post-Covid-19 era.
In-store innovations such as contactless shopping and new e-commerce experiences will help retailers differentiate and grow in 2021 and beyond. That's according to Deloitte's 2021 Retail Industry Outlook, which surveyed 50 retail executives about trends in the industry.
Here are three growth strategies for retailers in 2021 cited in the report.
1. Find new revenue streams.
With consumers increasingly favoring e-commerce in response to the Covid-19 pandemic, traditional brick-and-mortar retailers will need to create new revenue opportunities. These include subscriptions, memberships, and new partnerships with digital retailers. One newer area that could be worthy of investment for retailers is live-streaming shopping events.
"There are plenty of opportunities for smaller businesses to play and have an impact," says Rod Sides, Deloitte's vice chairman and U.S leader of retail and distribution.
2. Focus on supply chain and convenience.
One of the lessons from the pandemic-inspired shopping spree of 2020 is that retailers need to improve their ability to anticipate demand. Of the 50 retail executives interviewed for the report, 78 percent cited supply chain resilience as a top priority, second only to digital acceleration (88 percent). Investing in artificial intelligence could help retailers predict demand better and prevent situations where shoppers clear out store shelves.
Another component of the supply chain where retailers should look to improve is last-mile delivery, as consumers value convenient, contactless pick-up and returns because of the pandemic. "For smaller companies, taking the friction out of the process and making it easy for the consumer is a big part of success going forward," says Sides.
3. Prioritize health and safety.
A recent Deloitte survey found that only 23 percent of consumers ranked the retail industry as trustworthy. For this reason, investing in health and safety in a way that sets a higher standard than competitors represents an opportunity to win consumers' trust and business. With just a quarter of retail executives believing health and safety concerns will decrease in 2021, clear communication around issues such as sanitation and employee testing on your website, business listings, and social media will be important.
Jan 27, 2021