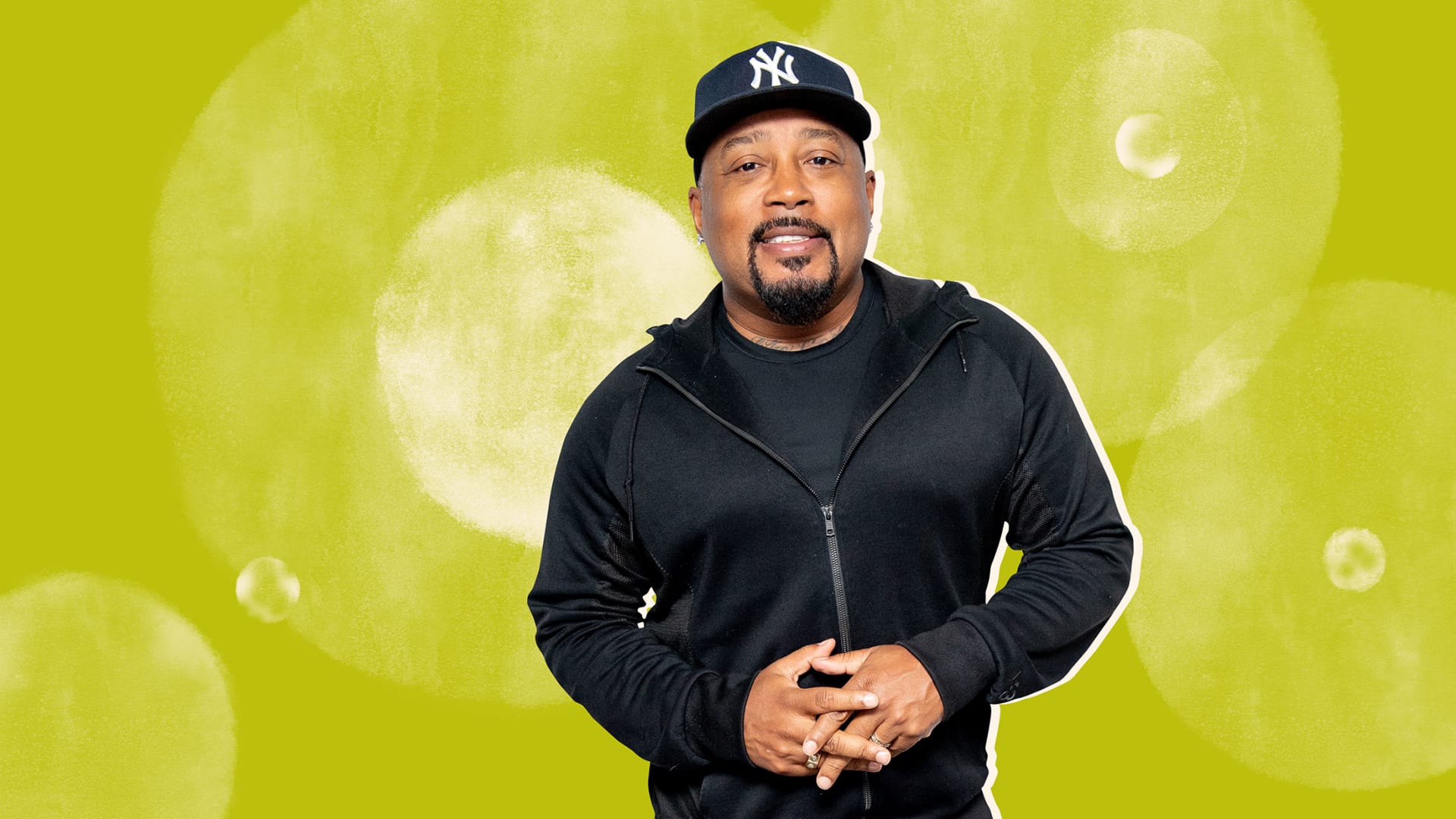 When entrepreneurs tell Shark Tank's Daymond John they're too old to learn TikTok, he knows they're breaking an important rule of business: Never stop learning. One of the reasons the serial entrepreneur and founder of the fashion line FUBU loves mentoring business owners and aspiring entrepreneurs is that teaching and learning go hand in hand.
"It's always a symbiotic relationship," he says. "At the end of the day, I learn just as much as everybody else."
Always on the lookout for new ventures despite managing a portfolio of dozens of companies, John recently partnered with the STEM education company iD Tech to teach a five-day online course on entrepreneurship from June 14 through August 27, 2021. Designed for 10- to 17-year-olds, the curriculum takes students' ideas from concept to launch with a focus on a different skill each day, such as crafting a marketing strategy, developing a product and business model, and, yes, perfecting a Shark Tank-worthy pitch for kids to try out on their parents. John is so passionate about sharing entrepreneurial lessons that he's sponsoring 100 underrepresented students from his hometown of New York City to attend the course, which costs $599.
When it comes to teaching entrepreneurship, kids are often John's favorite students, as they never shy away from asking tough questions.
"They don't have a filter. They're not intimidated by what they don't know," John says, adding that adults often get intimidated because they feel like they need to be the smartest person in the room. "As an adult, it would sound vulnerable. As a kid, it sounds inquisitive."
In addition to teaching, John hopes to inspire the students who take the course by demonstrating that lifelong learning is the key to long-term success. "Hopefully, kids see me and say, 'I can become a Shark. Daymond didn't have anything special about him. He just kept educating himself,'" he says.
Here are three lessons John will cover in his course that can help young entrepreneurs start and grow a business.
1. Launch your product when it's actually ready.
Rather than rush to get to market when you're young and don't have a lot of resources, John suggests waiting to manufacture your product. This could mean putting together a video or crowdfunding campaign describing your idea so you can get a small number of preorders or sponsors to cover manufacturing costs. You could also use the campaign to gauge interest and attract feedback.
"Do it the cheapest and best way that you can and fail fast," John says.
2. Don't buy into success stories you see online.
You may see a lot of people on Instagram, TikTok, and YouTube claiming to have had overnight success with business ventures. The truth, John says, is that it takes much more hard work and many more unglamorous tasks behind the scenes than what you see on social media.
"A lot of people see everybody's sizzle reel, not that blooper reel, and they think that they can obtain a lot of success or happiness in their life without putting in the work," he says.
3. Pitch a business, not just an idea.
While ideas can feel exciting, there's a difference between a good idea and a good pitch, John says. If you don't know exactly who your target customers are--or if your packaging isn't ready to be launched to the world--John says it's unlikely investors will feel confident backing you. If you're still working on these aspects of your business, save your pitch for another day and go back to the drawing board. "[A pitch] is only as good as the execution," John says.
Jun 10, 2021