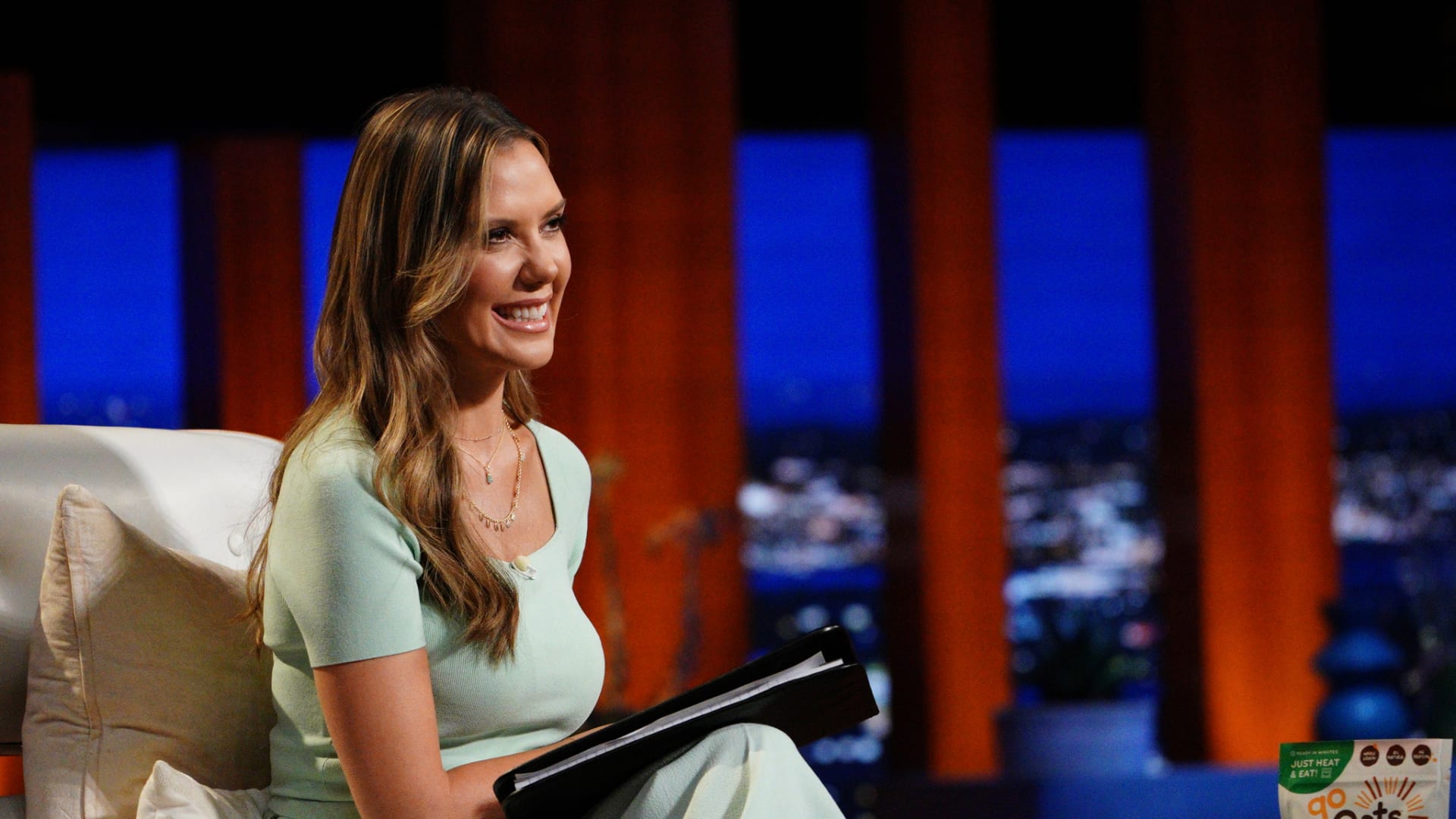 Kendra Scott wasn't afraid to dive into Shark Tank.
The founder of the billion-dollar jewelry company that bears her name knew her first experience as a guest shark on the hit show would not be easy, but it was a challenge she welcomed.
"I may seem soft and sweet on the outside, but I can bring out the hammerhead shark in me when I need it," Scott tells Inc.
While former guest shark Sir Richard Branson ended up throwing a glass of water on Mark Cuban during a testy exchange on the show back in 2017, Scott said she and Cuban kept things cordial while competing for deals.
"I don't want to ruin Mark Cuban's 'cutthroat' reputation on the show, but he was actually so nice," she says. Here's what else Scott says you can expect from her episode, which airs Friday, October 23.
Support for women entrepreneurs
Knowing that a disproportionately low amount of venture capital goes to women founders--only 17 percent--Scott says she naturally gravitated toward fellow female founders. She also felt a responsibility to do so as the only woman guest shark this season. "You can expect that I'll use my time in the tank to start leveling the playing field for women entrepreneurs," she says.
Snacking companies
Two of the four companies appearing on Friday are food startups: Go Oats, a Falls Church, Virginia-based company that makes an oatmeal snack, and P-Nuff Crunch, a West Orange, New Jersey-based peanut puff snack. The other companies on Friday's episode are San Fransisco-based Bootay Bag, a women's underwear subscription company; and New York City-based Pooch Paper, an eco-friendly alternative to collecting dog waste.
Inspiring founders
One thing Scott found surprising from her time on Shark Tank was the amount of hope founders expressed about the future of both the U.S. and entrepreneurship. "This year has been a difficult year for us all," she says. "They blew me away with their passion and relentless drive to carry on with their dream, even in the face of great challenge."
Oct 22, 2020