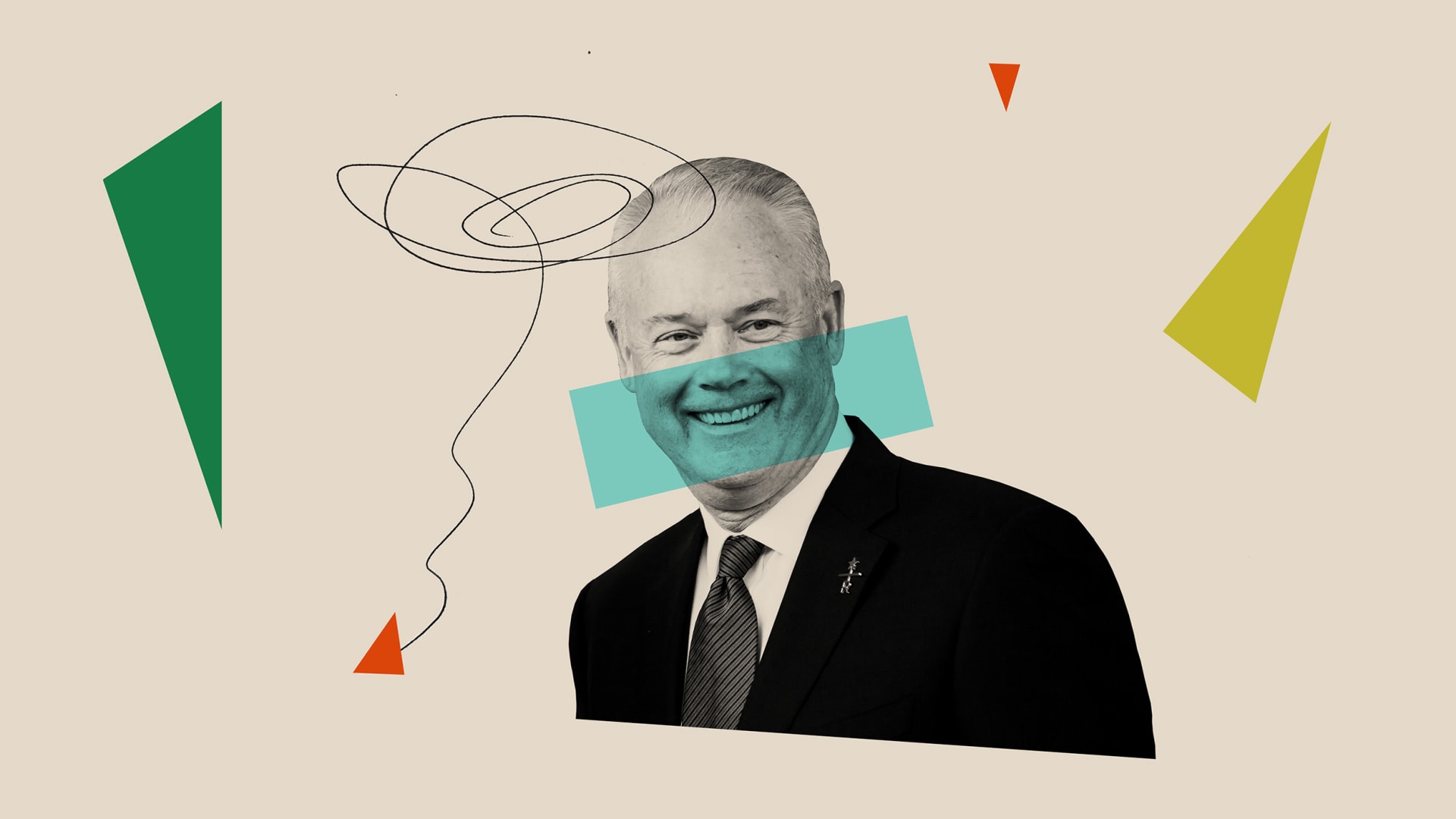 Starbucks didn't want to wait for a federal facemasks law.
"We just decided it's time for us to adopt this and require customers to wear masks across the country," said Starbucks CEO Kevin Johnson in a webinar on leadership hosted by the National Retail Federation on Thursday. If essential businesses don't follow guidelines to help stop the spread of the virus, he said, they only delay other businesses from opening their doors and hurt the economy. "It's just evident that it's going to help us all reduce the spread of Covid, and that's the right thing to do."
Johnson discussed the Seattle-based company's response to the pandemic, including its decision to mandate that customers wear a mask or facial covering in its store and a new experimental store design. He also shared his advice for other retailers on connecting with customers.
Johnson's team first faced the coronavirus's impact on its business in January in China. It was then that Starbucks, which sees nearly $30 billion in annual sales, established three guiding principles to shape its decisions related to the pandemic and its 32,000 retail stores in more than 80 countries around the world:
Prioritize the safety, health, and well-being of employees and customers.
Support government and local health officials as they work to contain the virus.
Show up to work in a positive and constructive way, and be responsible in every community that they're a part of.
Starbucks is working on opening new stores designed with virus-prevention measures, Johnson said. One concept is a "walk-thru" store in urban centers, similar to drive-thru locations in suburban areas. The company is looking at opening its first walk-thru locations in Manhattan, where real estate prices are falling, making it a good time to experiment with new store designs.
All businesses, regardless of industry, should focus on what positive, optimistic messaging and experiences they can offer their customers, said Johnson.
"Customers are looking for experiences that they find familiar, that they find convenient, and that are uplifting in some way," he said. The pandemic has made a sense of community increasingly important for consumers, whether shopping in-store or on smartphones, he noted.
Create a great customer experience so that your brick-and-mortar store becomes a destination, and then extend that experience to your digital mobile relationship with customers, he said.
Jul 16, 2020