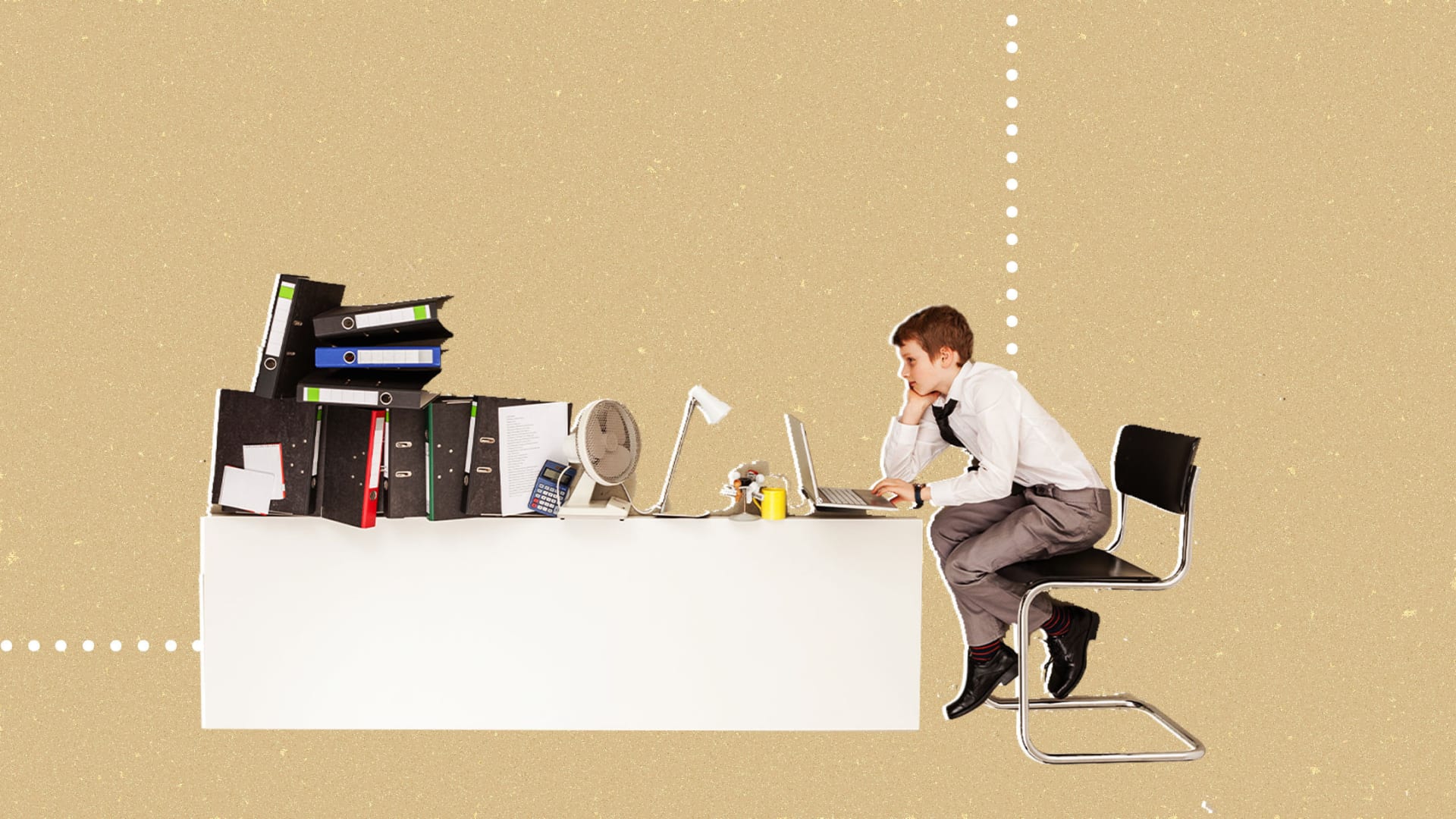 A recent survey for Junior Achievement shows that nearly one in four teens (22 percent) say they are less likely to consider starting a business as an adult because of the impact of Covid-19 on small business.
"The pandemic is scaring the heck out of kids. They are seeing the mom-and-pop store down the road, the grocery store, and the restaurants closing in," says Jack E. Kosakowski, Junior Achievement USA president and CEO. "They see stores that probably aren't going to reopen. It has spooked a lot of kids."
Junior Achievement surveyed 1,000 teens between the ages of 13 and 17 in late October. Based in Colorado Springs, Colorado, the nonprofit reaches 4.8 million students nationally per year in classrooms and after-school locations through volunteers who teach entrepreneurship, economics, and financial skills.
But he remains optimistic, and shared a few ways that entrepreneurs can help support budding business owners.
1. Tell your story.
Nearly a third of teens surveyed say they would need a role model in business to consider becoming an entrepreneur later in life. Kids know only what is around them and what their parents do. Kosakowski says simply sharing your story as a founder helps open up curiosity.
"Kids see these small businesses, but they don't realize that there is a person behind it. And so being able to create the vision, it breathes life into the possibility that they could do that," Kosakowski says.
2. Aim local.
For most kids, Kosakowski says, local business owners are more inspiring than a celebrity founder like Elon Musk or Jeff Bezos, who are often on a pedestal and living lives very different from their own. In Kosakowski's experience, most kids light up when someone within their own community shares their story.
"They start seeing the man or the woman who started the local feedstore, or a local restaurant and how they went through it. That's what makes it real. It becomes more inspirational because they can actually talk to that person," he says.
Kosakowski suggests to volunteer and speak to a classroom at a nearby school--even a virtual class over Zoom--or look for local organizations that pair up mentors with kids in your own community.
3. Stay optimistic.
Kosakowski says that he believes while the survey results are telling, they can be reshaped by effective mentorship and a changed landscape.
"Kids are resilient, probably more resilient than we are as adults. And when things do tend to get back to normal, I'm very hopeful that they'll start to see entrepreneurship as a viable option again," he says.
Dec 2, 2020